When this Honda sports car came to the market in March 1964, it was a real sensation: small, light and manoeuvrable! And fast with a 600 cc motorcycle engine that easily revved up to 8,500 rpm and delivered 58 hp.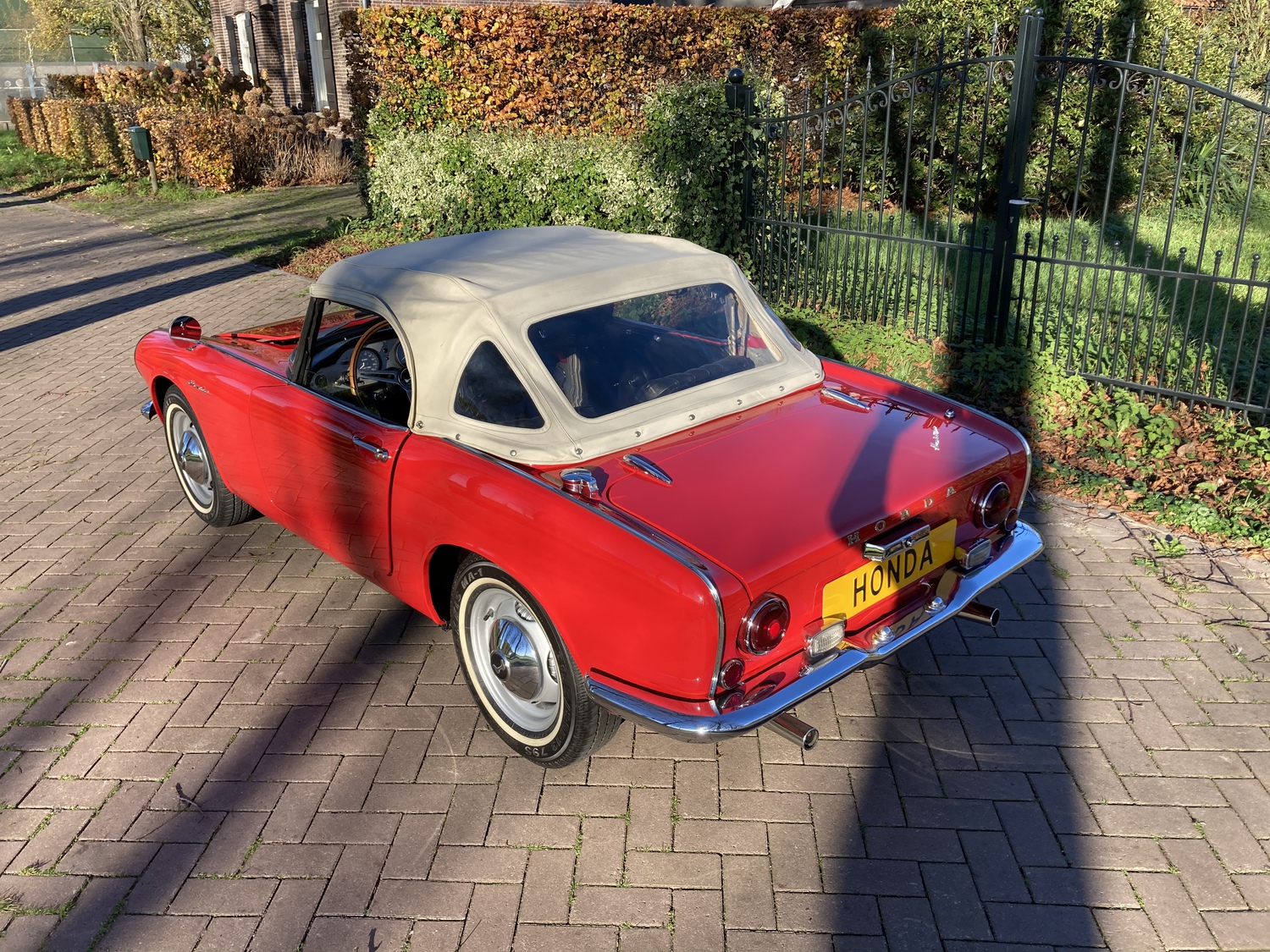 Partly thanks to its low weight of only 715 kilograms, the Honda easily reached 140 kilometers and was pretty fast in its acceleration. This Honda S600 convertible is from 1965 and that year only 7265 copies of the convertible were made. In 1966 the S600 was followed up by the S800. Only very little number of these cars have survived. In addition to, ofcourse, accident damage, these cars were also known to be very sensitive to rust. You will therefore not often encounter an S600 on public roads. This beautiful Honda S600 was delivered new in Switzerland and is said to have remained with its first owner for over 40 years. As is known, the Swiss take very good care of their cars and do not use these kind of hobby cars in the winter, they all have "wintercars".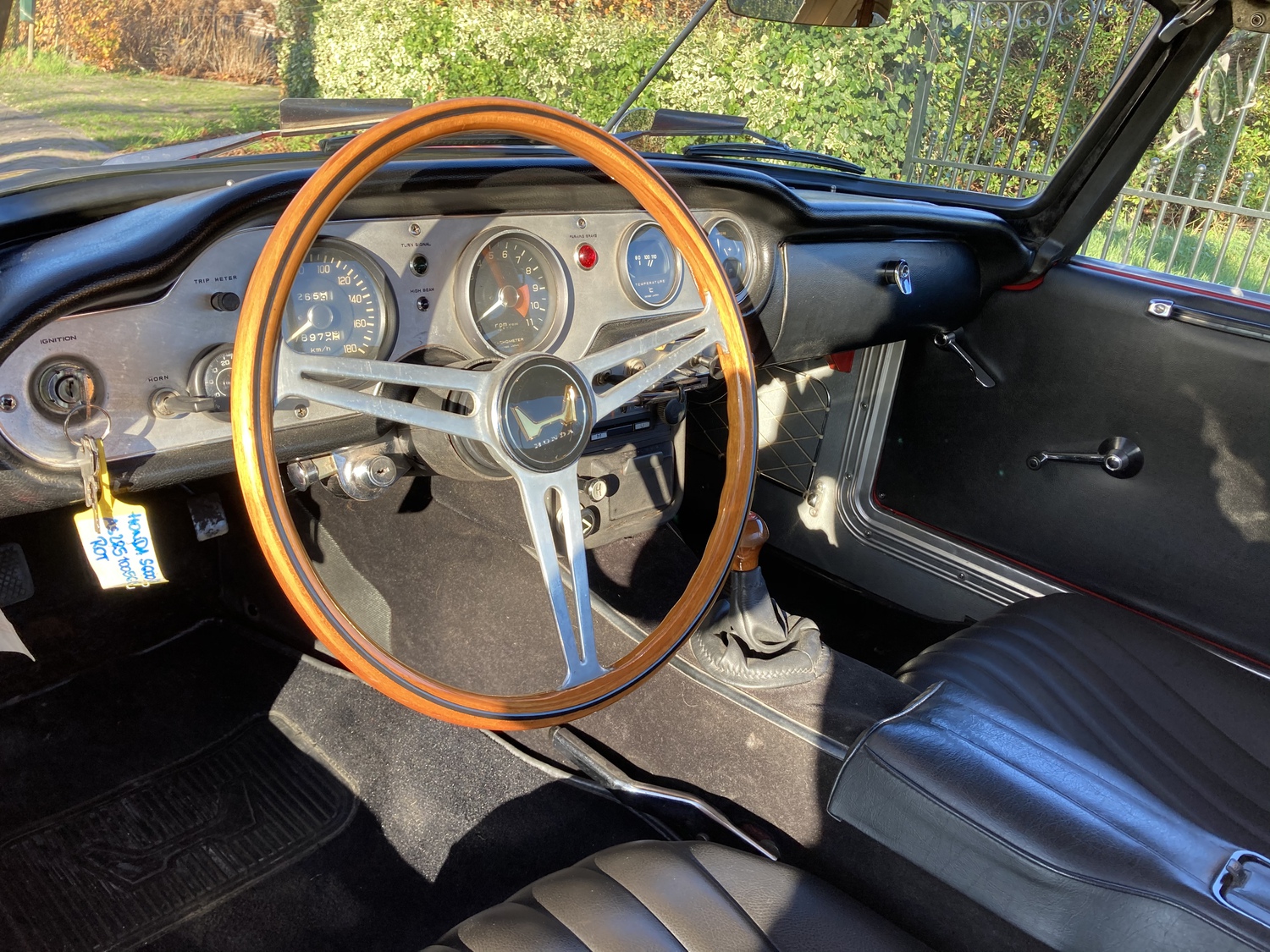 This first owner was a real fan of these cars and in addition to this convertible also had an S800 in the Coupe version. The first owner had the Honda restored in Switzerland, but unfortunately died before the car was completely finished. After the death of the first owner, the car was unfinished for some years, waiting for a new admirer and also because the heirs found it very difficult saying goodbye to this car. The Honda then came to Germany where the restoration was completed and the Honda was inspected by the TUV and put on a German registration. The restoration of this Honda was carried out with Swiss and German precision and perfection and is said to have cost more than € 50,000 in total! This Honda is equally beautiful everywhere you look; whether you look in the interior, under the bonnet, in the trunk or underneath!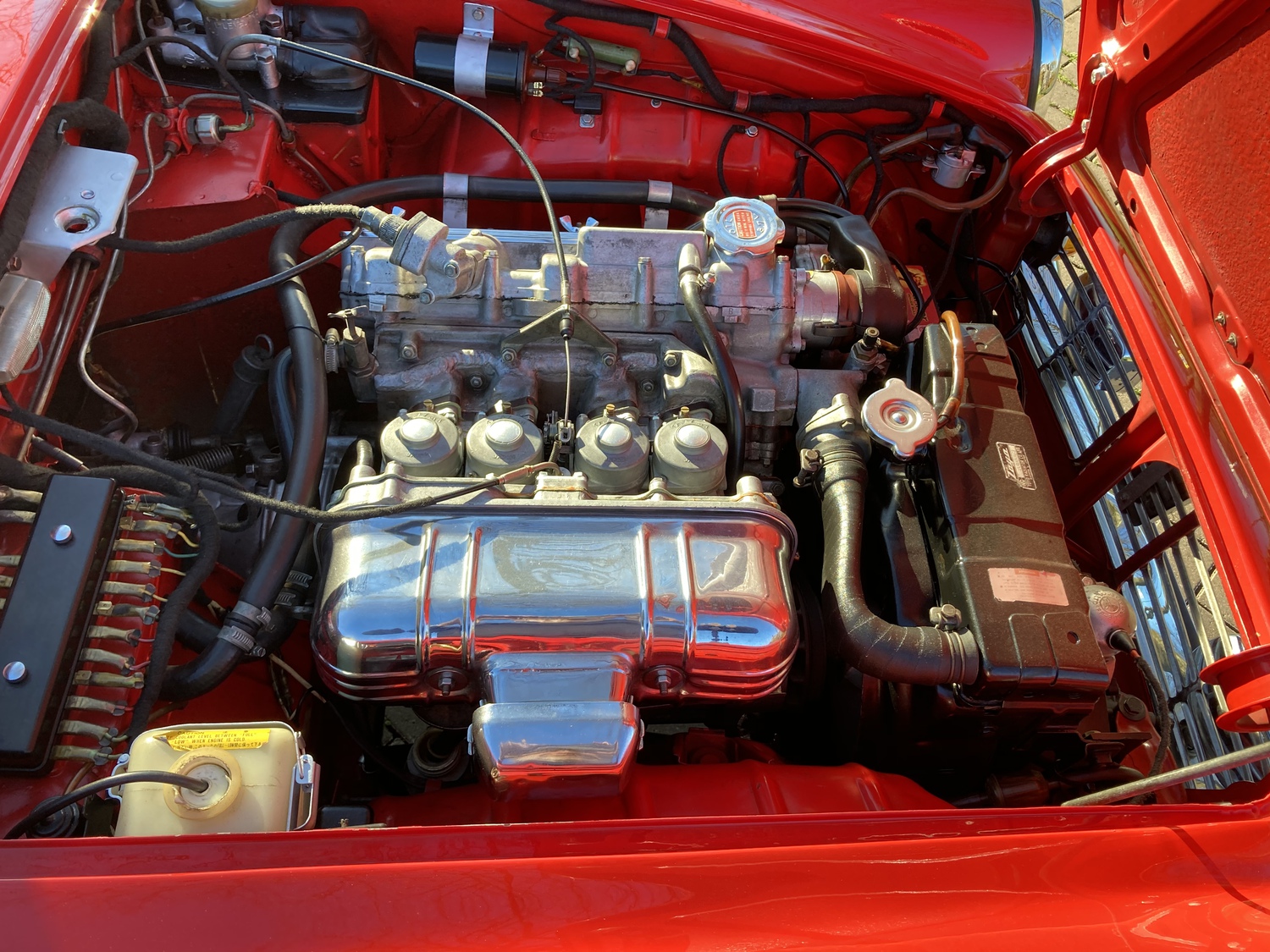 Everywhere it is just as beautiful as a new car! The Honda is equipped with a wooden steering wheel and has a Blaupunkt radio. The S600 is on tires of the Maxxis brand, in the size 155/80/13 and all have a tread depth of approx. 9 mm. It comes with two keys as well as the original tools kit and the original jack.The seller notes that the convertible top of the car shows some traces of age (a few little stains) but is fully functional. One of the photos of the old owner shows a hardtop; this is not part of the sale. A wonderful an special car to own and to tour with and probably better than money in the bank! Where you will go you will thumbs up ! The Honda is sold as-is, that means you do not get any garantee on the car. Before bidding ClassicCarSharks recommends to you that you read the terms of use of this platform fully, view all photos and videos, and review the above description and inspection report. A bid that you make is binding and irrevocable.