After the death of André Citroën and the takeover of the company by tire manufacturer Michelin, the new management of the car manufacturer Citroën decided in 1935 to develop a small car suitable for the rugged French countryside: the TPV, or Toute Petite Voiture. Project leader and driving force Pierre-Jules Boulanger described the goal as "an umbrella on four wheels".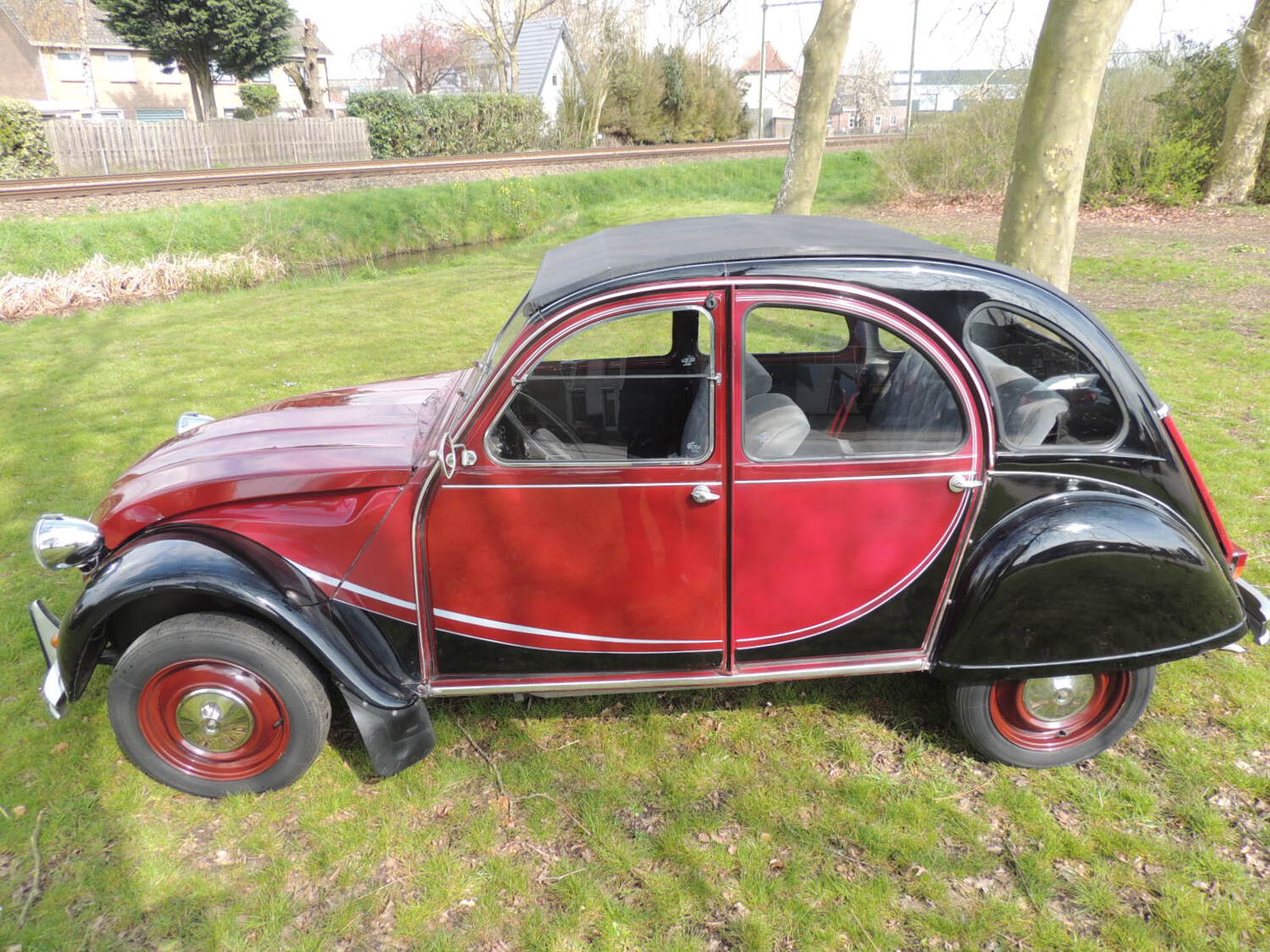 Based on market research, it was decided that it should be a vehicle that could transport two farmers with 50 kilograms of potatoes or a barrel with 50 liters of wine. The story also goes that it had to offer the possibility to bring a sheep in the car. The car had to be so comfortable that eggs in a basket would not break if the car were to drive over a piece of plowed land. Other requirements were that the car especially economical, reliable, cheap and easy to operate: a farmers wife had to be able to drive it to the market. Also, the farmer, wearing his Sunday hat, had to fit in so that he could go to church by car. The appearance of the car was not considered important. Serial production of the 2CV began on July 11, 1949. In the beginning, it was mainly supplied to farmers (primary target group), care providers such as general practitioners and well-known French artists (free advertising). The French rural people were immediately enthusiastic, which increased the waiting time to three years. In 1952, the Netherlands was the first export country for the 2CV. However, in the beginning the car was sold poorly in the Netherlands, probably because of its appearance. The last 2CV was produced on July 27, 1990. Later versions, like elsewhere in Europe, became cult vehicles.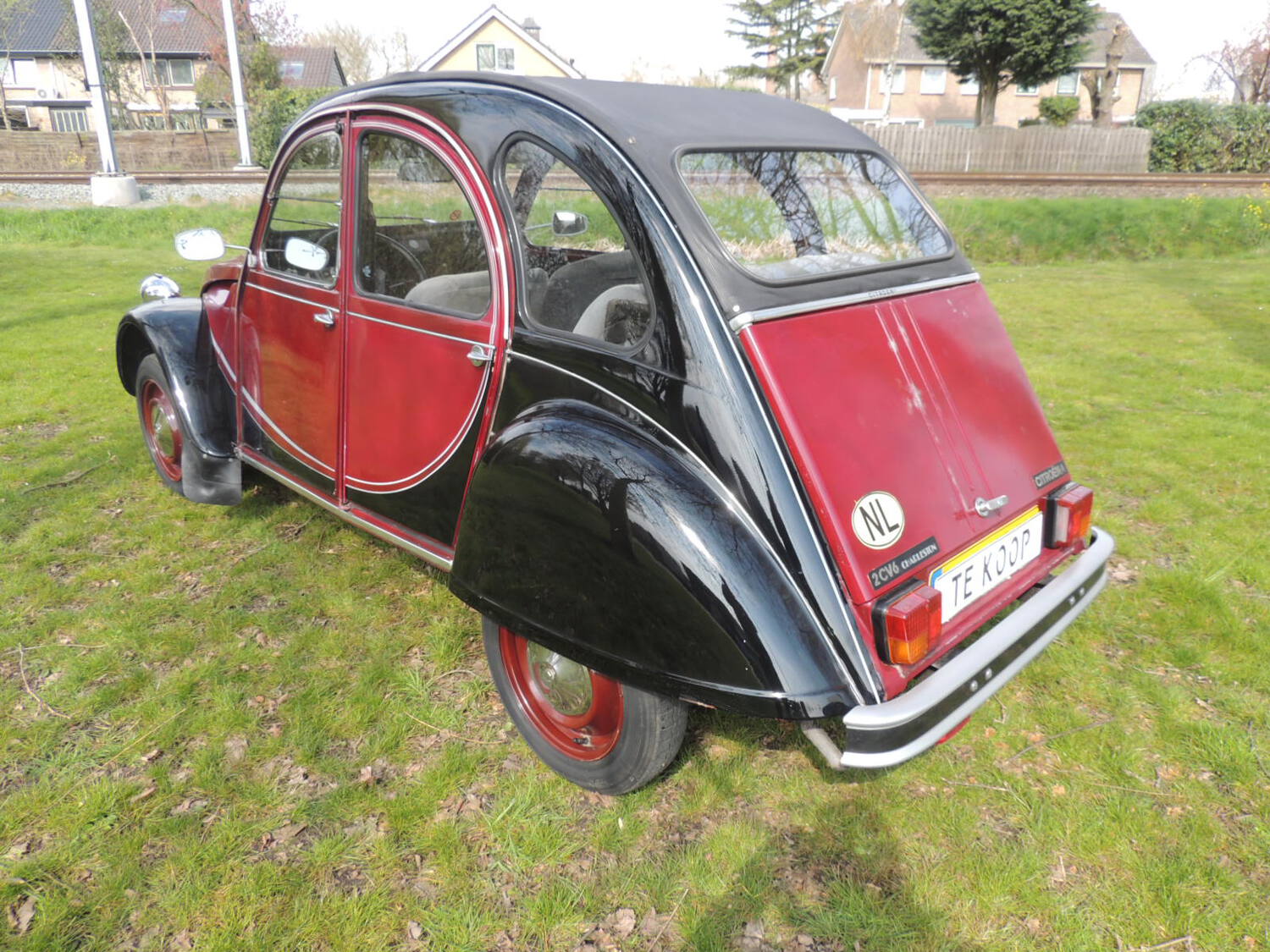 In 1980 Citroen came up with a special edition of the 2cv: the Charleston in burgundy and black. This model quickly became very popular, which inspired Citroen to release other Charlestons colors such as the yellow black Charleston in 1982 and the two-tone gray Charleston a year later. The bordeaux red / black version continued to be popular and was available until the end of production in 1990. This car was registered for thr first time on 08-1982 and served its first years as a demo car at a Citroen dealer in Dordrecht (NL). In September 1989 the car was sold to Mister van Clooster who used the car as the second car next to his Citroen Traction. The car was pampered like a child in those years and has always been parked indoors. After the death of the 1st owner, this Charleston passed to the daughter of this man and has therefore always remained in the same family!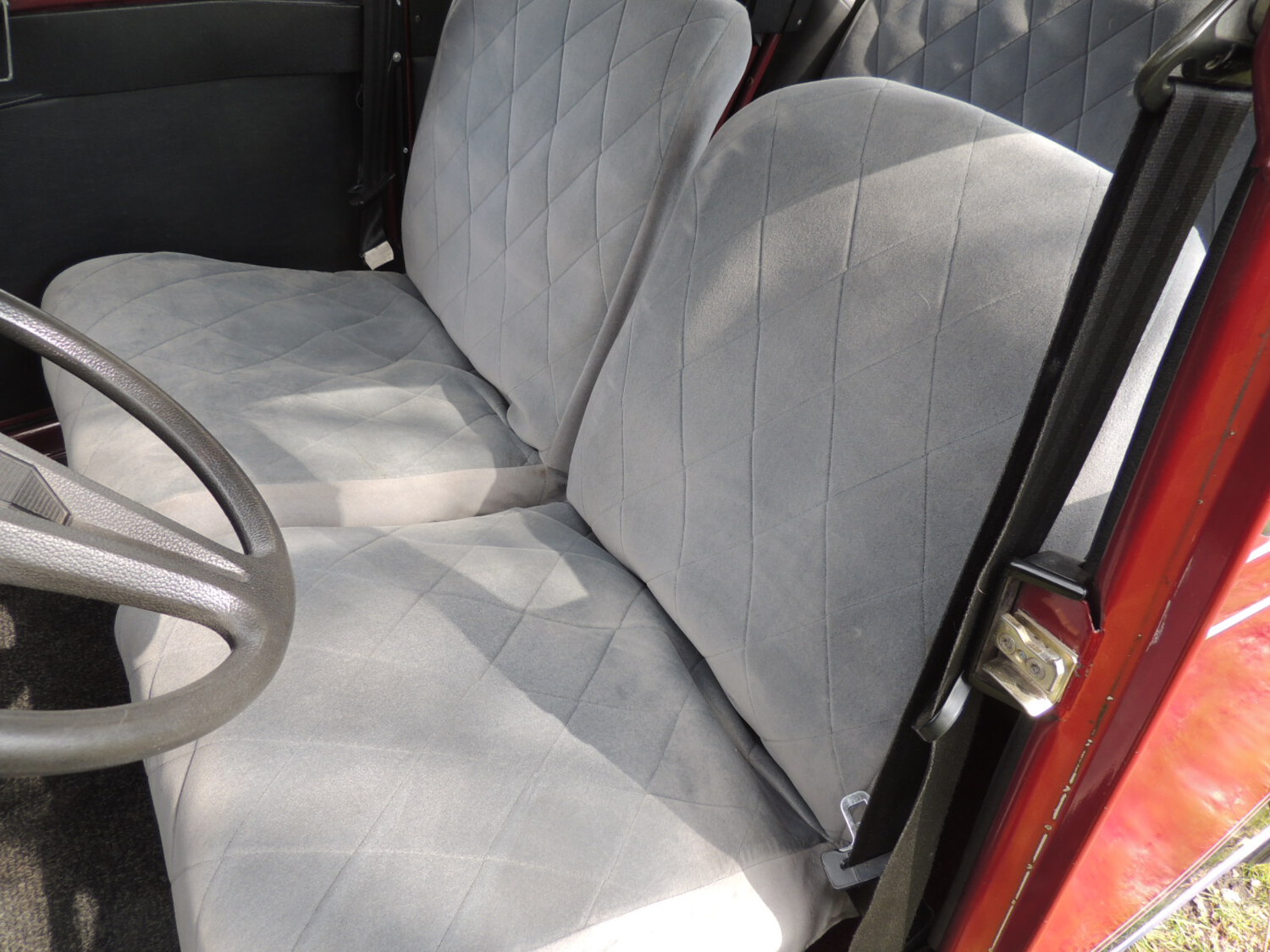 The car has had a very extensive anti-rust treatment at an early stage in its life, which can still be seen today! An unrestored example in this condition can rightly be called a rarity! In the past, repairs have been carried out on the bodywork in only one place, which can be seen as professional work. The roof was replaced once. The car is virtually rust free. There is some weathering of the paint on the tailgate and the bonnet, but this just has its charms !! The car has been technically checked and functions like a new 2CV! An unbelievable original car unmolested car and as oldtimer fanatics say: a car is only original once, no restoration can beat that! The car has a Dutch registration and a valid APK but will be delivered with a new APK if desired by the buyer. Today the 2CV is very popular as a second car. In the Netherlands there were still more than 8,000 2CV's in 2018 and the price for a perfectly preserved or restored copy had risen to around 15,000 euros. In recent years, its popularity has increased even further. Prices for beautiful cars are now running towards 20,000 euros and more! Especially the Charleston version can be seen as one of the most popular versions! ClassicCarSharks recommends that you read the terms of use of this platform carefully before making a bid, review all photos, videos and the inspection report. An offer made is binding and cannot be withdrawn.