The Jaguar E-type or XK-E was first introduced at the Geneva Auto Salon in March 1961. In April 1961 it was also introduced in America. Due to its spectacular design, high performance and competitive pricing, the Jaguar E-type quickly became a very popular sports car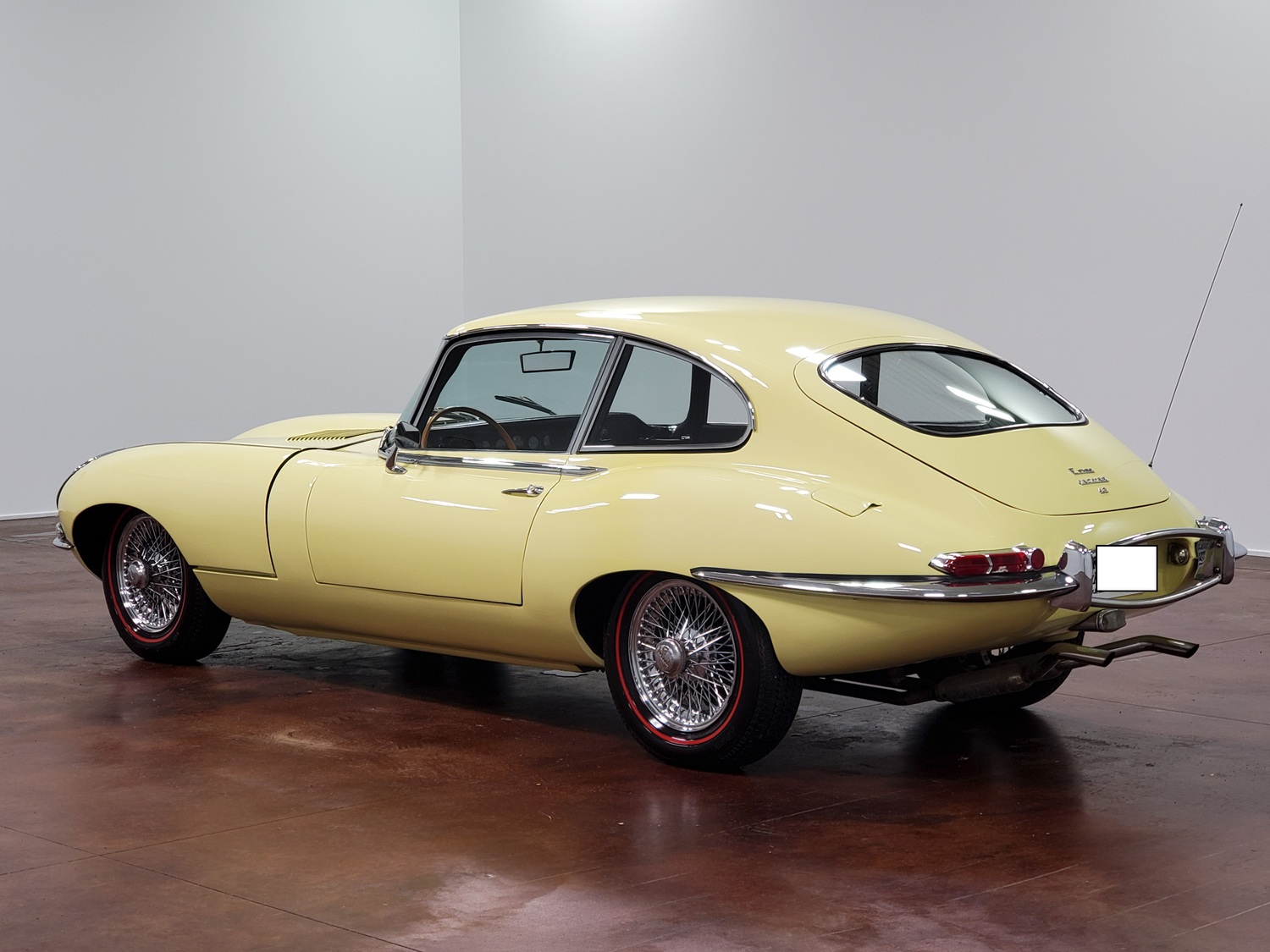 It was a sales hit for Jaguar that build the E-type from 1961 till 1975. In 1975 the successor for the E-Type came to the market: the all new Jaguar XJS with a 12 cylinder engine. When Enzo Ferrari first saw the E-type he said it was the most beautiful ever produced. A huge compliment from his mouth! The New York City Museum of Modern Art recognized the significance of the E-Types design in 1996 by adding a blue roadster to its permanent design collection, one of only six automobiles to receive the distinction! Sports Car International magazine placed the E-Type at number one on their list of Top Sports Cars of the 1960s.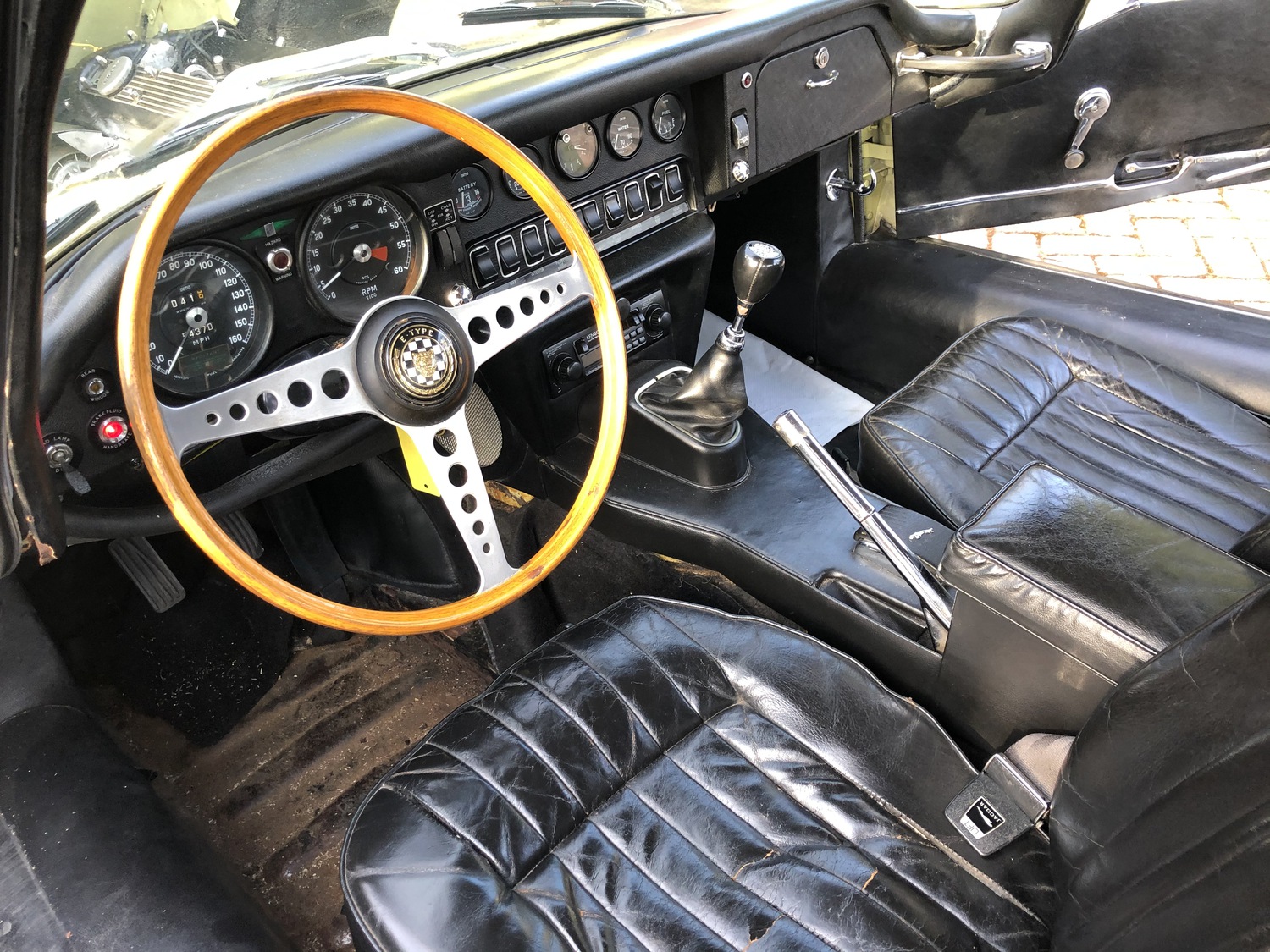 The first E-types had a 3.8 liter 6 cylinder engine and these were soon followed by a 4.2 liter making the car even faster and smoother. Jaguar claimed that these cars could reach 240 KM/h and accelerate to 60MP/h (97 km/h) in less than 7 seconds! The E-type that is being auctioned here is a so called 1.5 version. The 1,5 version kept the styling of the 1 series but benefitted from lots of upgrades and is definitely one of the best driving of the series 1.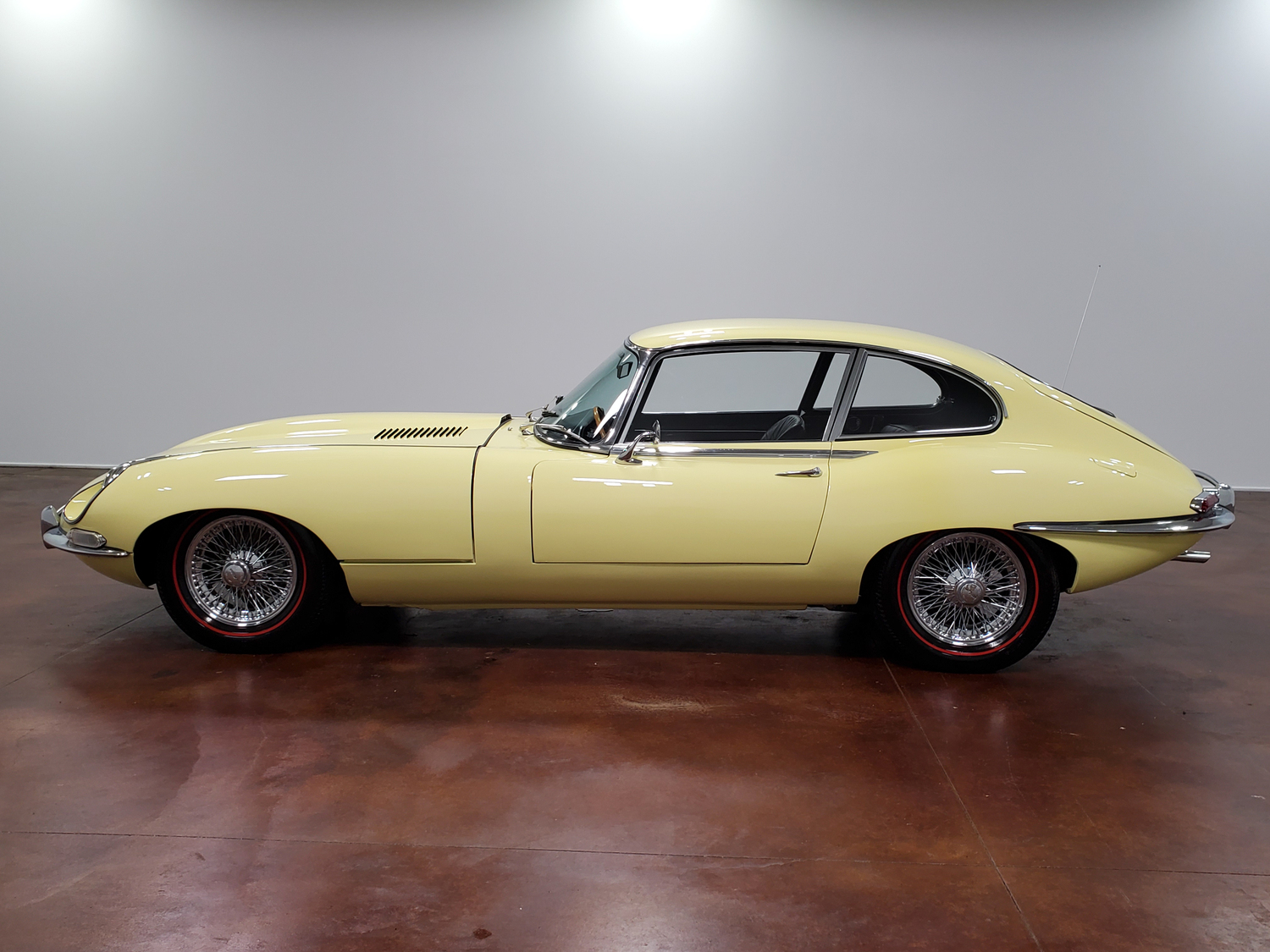 It was built in 1968 and is a 4.2 2+2 version with the sought after manual transmission. The 2+2 is the most comfortable version of the fixed head coupe because of the bigger interior and the slightly longer passenger door which makes it much easier going in and out. This is a very low production number car with only 1983 cars ever build. The current owner has the car for approximately a year. This E-type is in the great combination of Primerose yellow with a black leather interior. The paint and chrome are in good condition, with some patina. The engine is matching numbers with the car and runs and sounds very healthy. The gears engage smoothly and the cars breaks also work smoothly.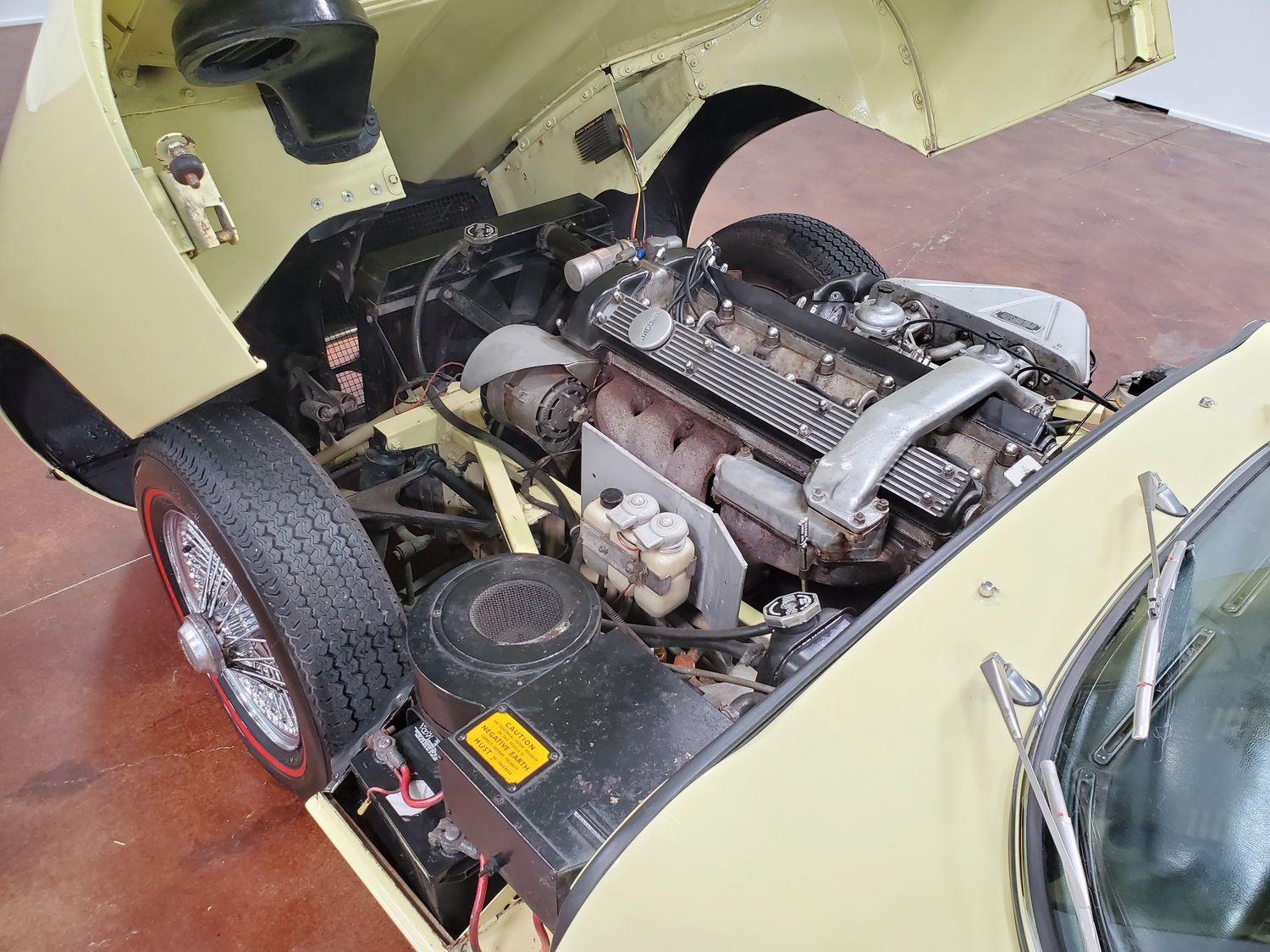 The current owner indicates that there is a small tear in the driver seat and that there are small oil leaks from the engine. The odometer indicates 54301 miles which is 86881 kilometer and it is believed to be the correct mileage. The car is completely original with no modifications. A Jaguar Heritage Certificate is also present and will be delivered to the new owner. The car comes with the original American Title and the import documents for the E.U. With these documents this car can be brought to every E.U. country without paying extra import taxes. The car comes from a private collector and is offered as-as-ash without any warranty. Before making a bid please read the terms of use of this platform and the description of the car fully and view all the photos and videos to get a good impression of this Jaguar. Great car for a collector or just for touring around and probably better as money in the bank! All bids are binding and irrevocable.