The Opel manufacturing company was started in 1862 as a bicycle manufacturer and became the biggest bicycle builder of Germany in a relatively short time because of the good design combined with the superb quality and a competitive pricing.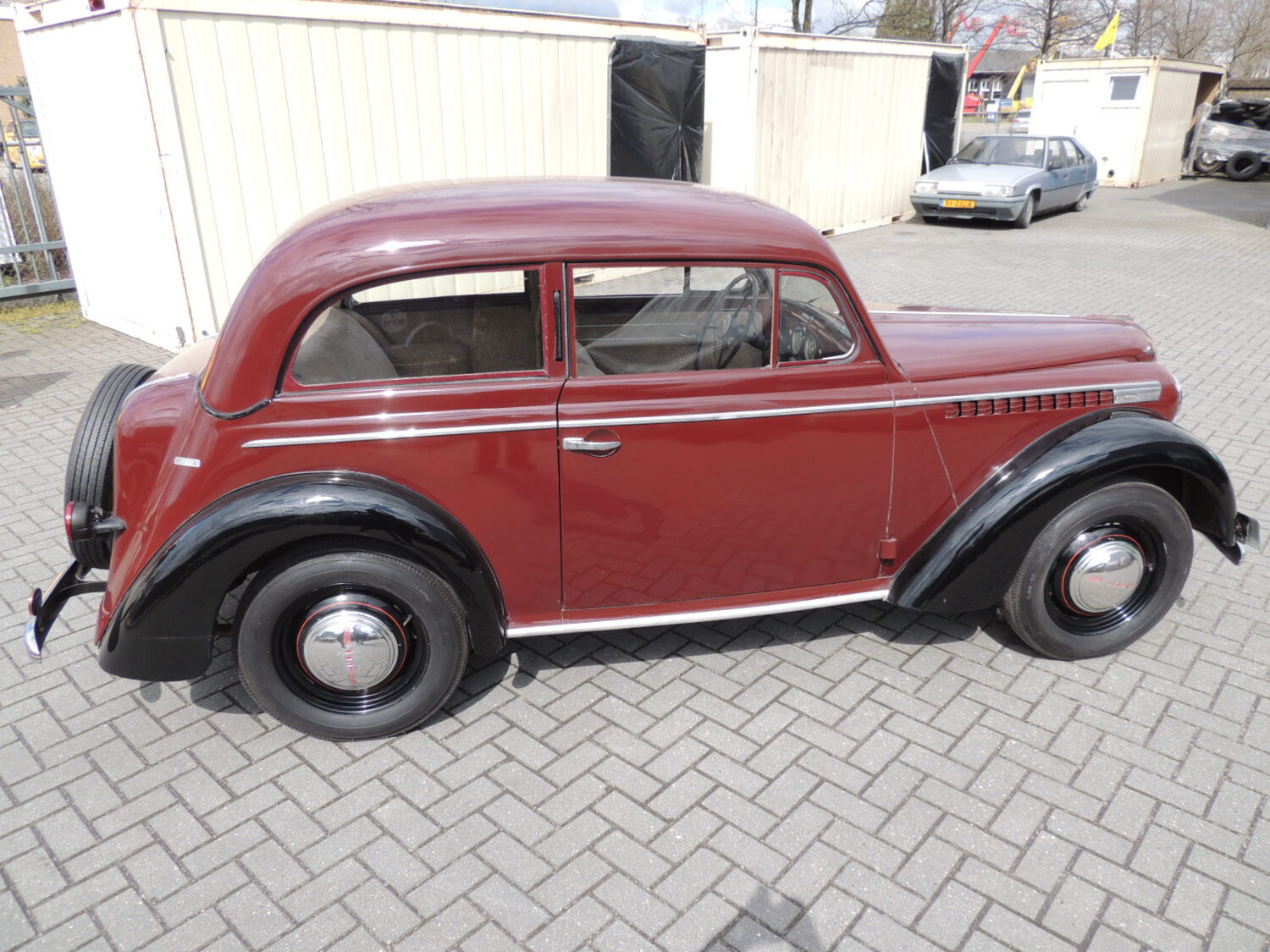 Opel started with the production of cars already in 1899 and was one of the first car manufacturers in the world. Also with the cars they worked along the same principles: nice styling, good quality and competitive pricing. In 1929 Opel was taken over bij General Motors who at that time already was striving to produce cars worldwide. From a technical point of view, the model was a special car. It was one of the first production cars with a completely self-supporting body and a model with crash zones. Two models of the first series were released: the Cabrio-Limousine and the Limousine. Both models had a 1.3 liter four-cylinder engine that reached a top speed of 95 km/h. Production of the first series ran until 1940, during which time nearly a thousand were produced. During the Second World War Opel was forced to focus entirely on the production of war material. After the Second World War, it was very difficult to start up any production in Germany because there was a lack of everything, from money to metals. Opel production was slowly restarted. In 1947 the Opel Olympia was re-launched in its same pre-war form. The engine did get more power, namely 37 HP. Only about 3000 cars of this model were built. The Opel Olympia was the first Opel model to be produced on a large scale. Introduced in 1935, the Olympia was named after the Olympic Games to be held in Berlin a year later. The model became a great success despite the aftermath of the deep crisis of the 1930s.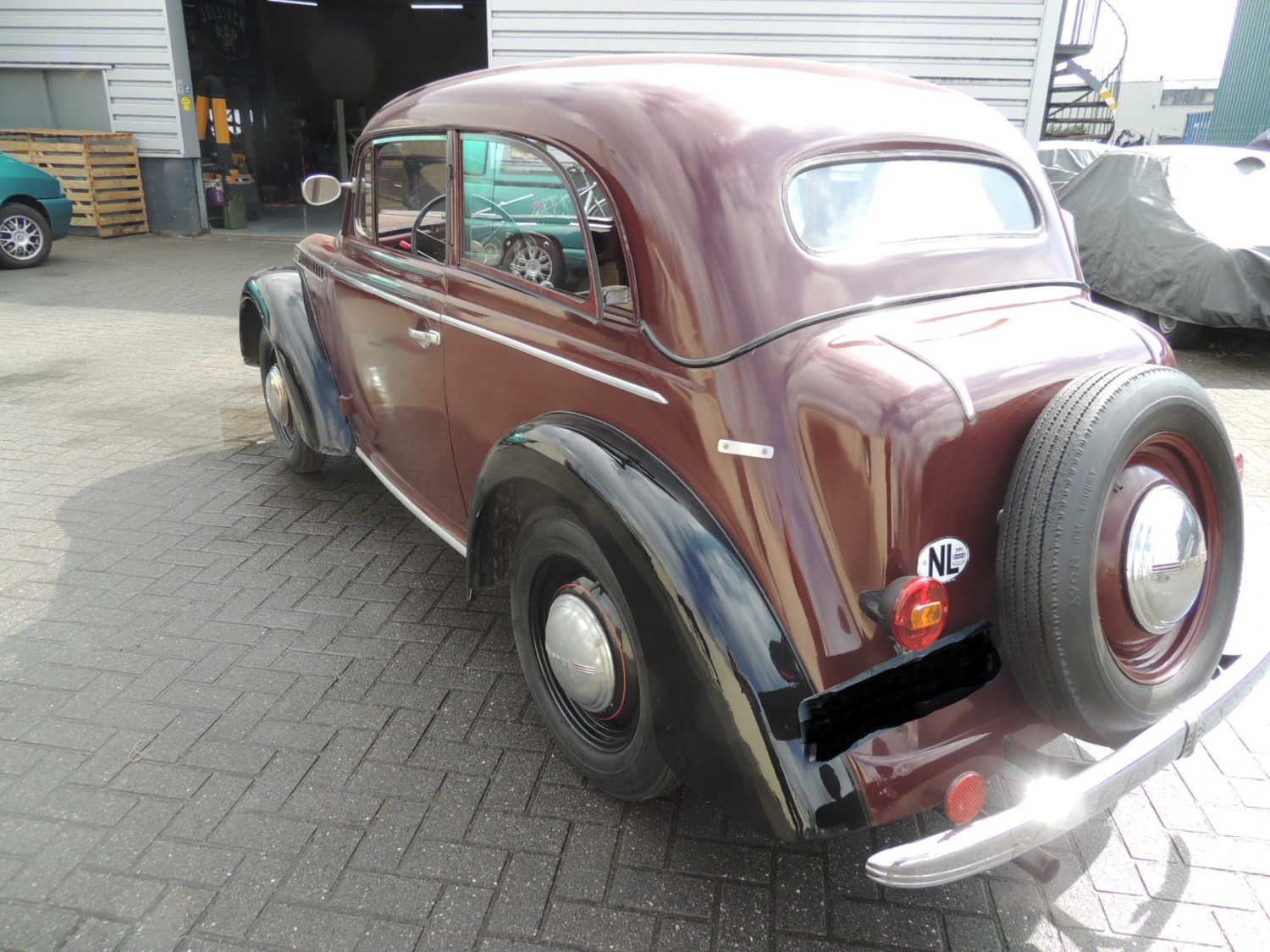 This car is an early post-war Olympia model from 06-1949, with the 1.5 liter engine and was delivered when new in Luxembourg. There is no information on the car in his early life.. The car came to the Netherlands in 2006 and became part of a private collection. The car has been driven just enough to keep everything going and was never outside in rain. It has been parking in dry garage as long as it is in the Neteherlands. This Opel has undergone an older restoration which is now years ago. The Olympia was probably provided with a new coat of paint at this time. The bottom of the car is still completely original and with no traces of later welding repairs! This is a clear sign that the Olympia has been treated very well during his life. The car has been completely checked and technically in good order. The electric system is still 6 volt. The cars runs and drives very nicely and you can use it and start touring with it right away.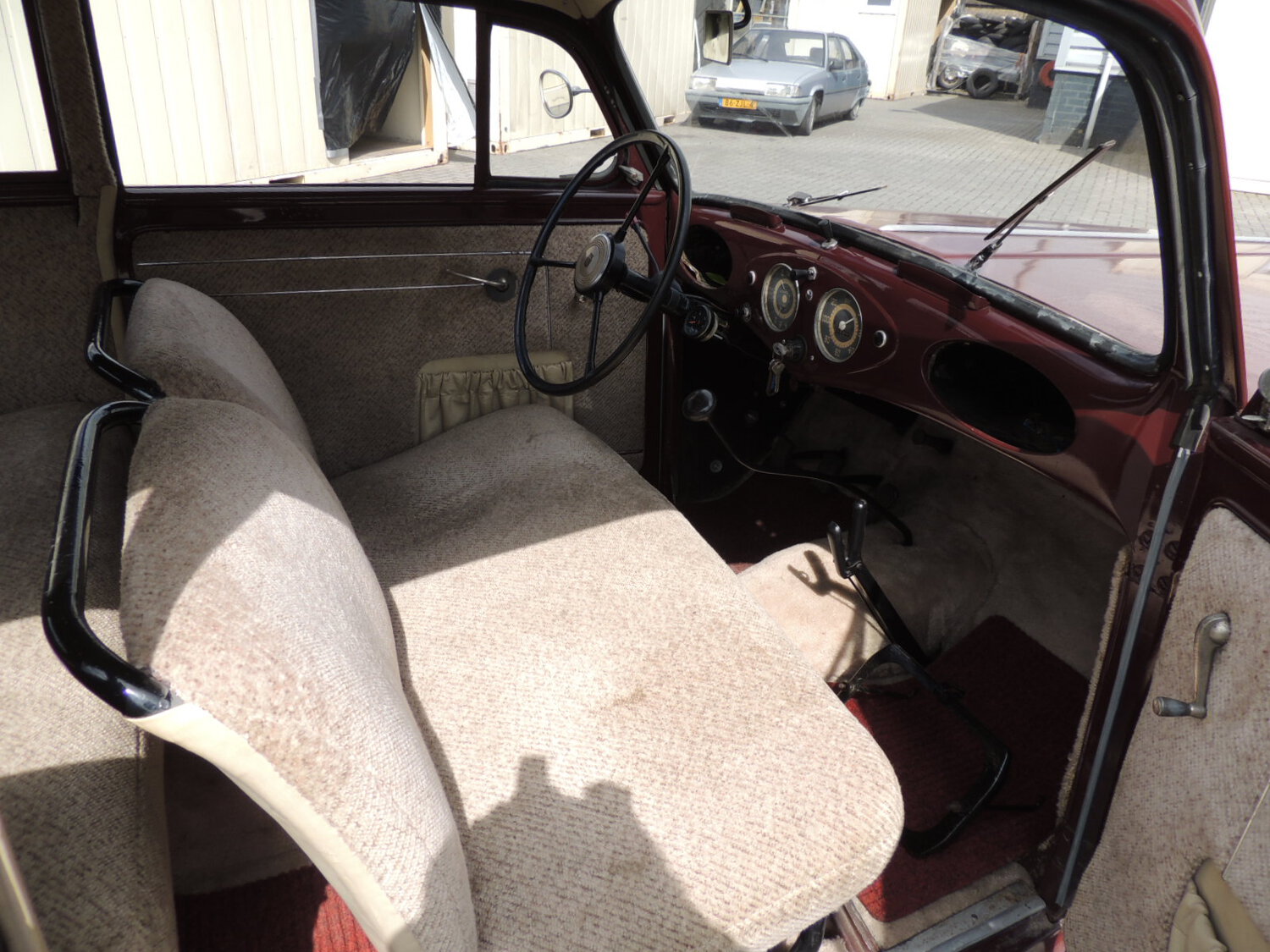 The seller is a private collector and he remarks that the car would benefit from some light cosmetic works. The car is registered in The Netherlands and comes with Dutch documents so it can easily registered in every European country. A very early post-war Olympia that will probably only increase in value in the coming years! This Olympia is sold as-is that is without any guarantees. ClassicCarSharks advises that you reed completely the terms of use of this platform and the description of the car, have a good look at the pictures, videos and inspection report before you make a bid. Every bid is legally binding and irrevocable.