Porsche introduced the new Porsche 901 on September 12, 1963 to the public for the first time at the Frankfurt Motor Show as a a successor to their popular 356 sports car. Porsche had to change the number 901 because Peugeot claimed they had the rights to model designations with three numbers with a 0 in the middle.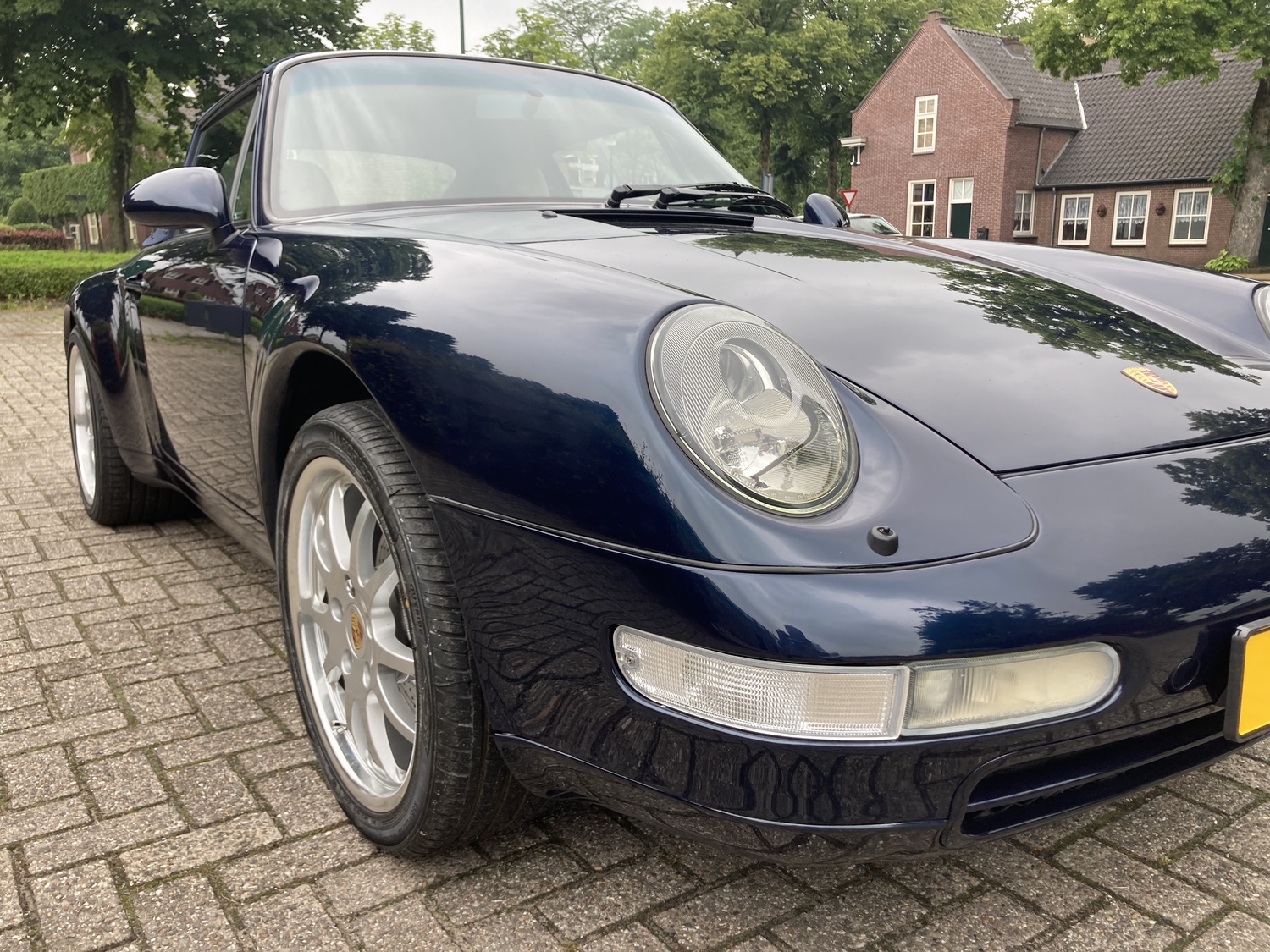 Rather than fighting French logic Porsche changed the name of the new sports car to 911. The production started slow and the first cars came to the market in 1964 in which year only 234 cars where build. The first 911's had a 2.0 liter air-cooled six-cylinder engine that was placed in the rear and produced 130 hp. This allowed the 911 to accelerate from 0 to 100 km / h in 8.9 seconds. Over the years, the engine capacity grew from 2.0 to 2.2 and 2.4 and then to 2.7, 3.0 and 3.2.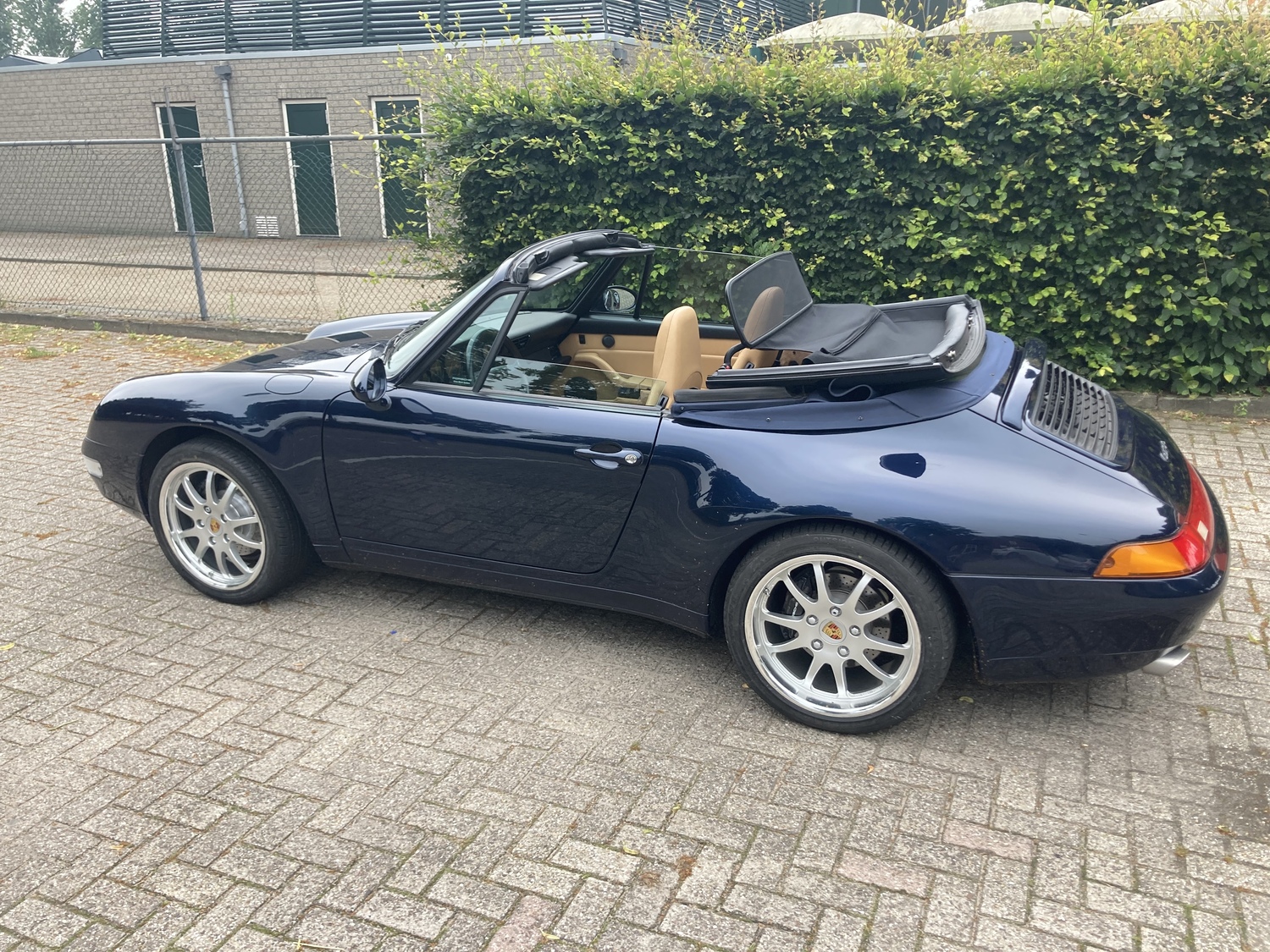 In 1989 the all new Porsche 964 was introduced with a 250PS 6–cylinder from 3.6 liter which was built to 1994. In 1994 Porsche introduced the 993 model range with a 3.6 engine with 272 PS. Again a completely new design with complete new under carriage and also a smoother design at the outside. The Porsche 993 would be the last Porsche of the 911 series with a 6-cilinder water cooled engine. The car is undoubtedly the best driving of the water cooled Porsche cars and is very popular amongst Porsche fans all over the world.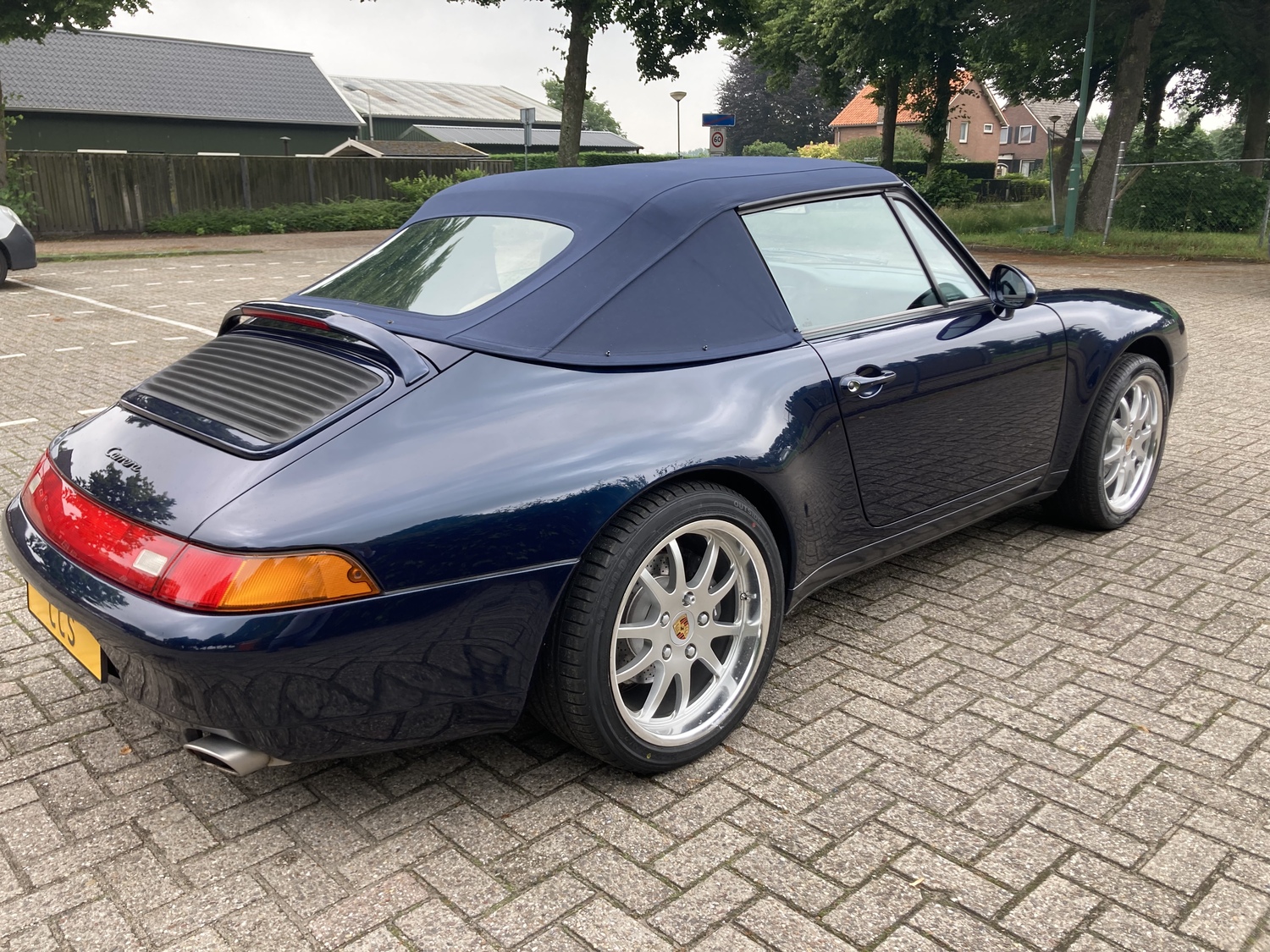 The Porsche 993 3.6 convertible is a 3.6 of the second generation with the vario-ram which delivers 286 horse power and and has much more torques at low rpm's. This car was delivered new in the USA and came to Europe 4 years ago and now has a Dutch registration. The car has only done 100.000 miles or the equivalent of 160000 kilometers. This 993 the car is finished in the factory in Ocean blue with a beige interior and soft top is dark blue sof top, a great color combination! This softop is new and also a new tonneau-cover comes with the car. This 993 has the sought after 5 speed manual gearbox which is much more desirable than the tip-tronic versions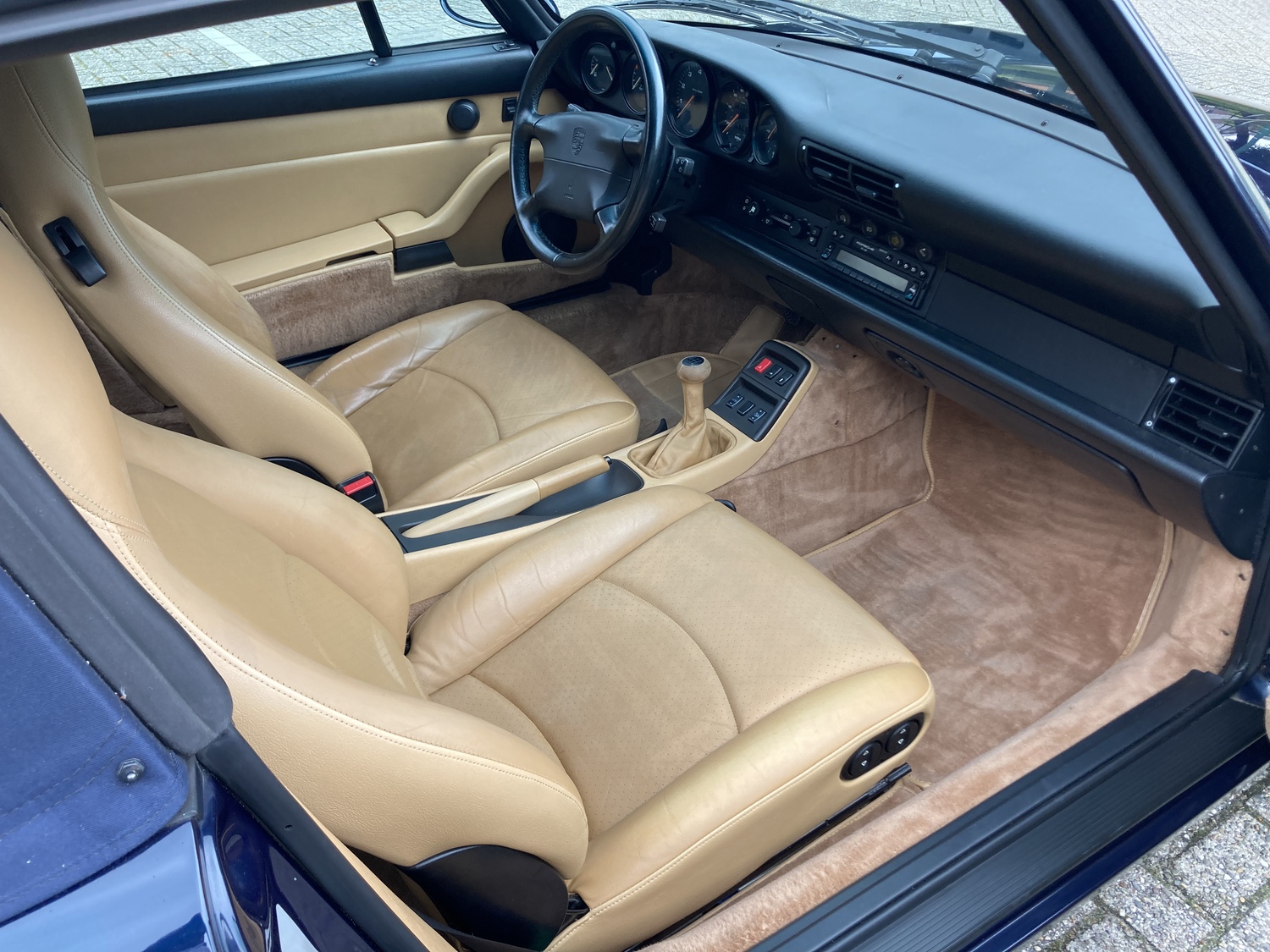 The car is completely stock and has no modifications except for the wheels. The original wheels are available if the buyer prefers these. The car has no rust, dents or scratches The 993 was last week completely polished to a very high standard. The interior is completely original and only the driver front seat has a little signs of usage but with some tlc it can be brought in top condition. The Porsche sits on tires from the brand Saffire in the size 235/40 ZR18 in the front and 285/35 ZR 18 in the rear. The tread is app 7, 5mm in the rear and 8 mm in the front. As this Porsche has a Dutch registration you can easily bring this car to any European country without paying import taxes. ClassicCarSharks advises that you read the terms of use of this platform, the description of the car and the inspection report carefully and view all the pictures and videos and the inspection report before you make a bid. All bid are binding and irrevocable.