The Citroen 2 CV was presented to the public in 1949 and, together with the Austin Mini and the Volkswagen Beetle, is one of the iconic cars of the 20th century. The Charleston special version was introduced in 1981 in burgundy/black, the official color names are Delage rouge with noir.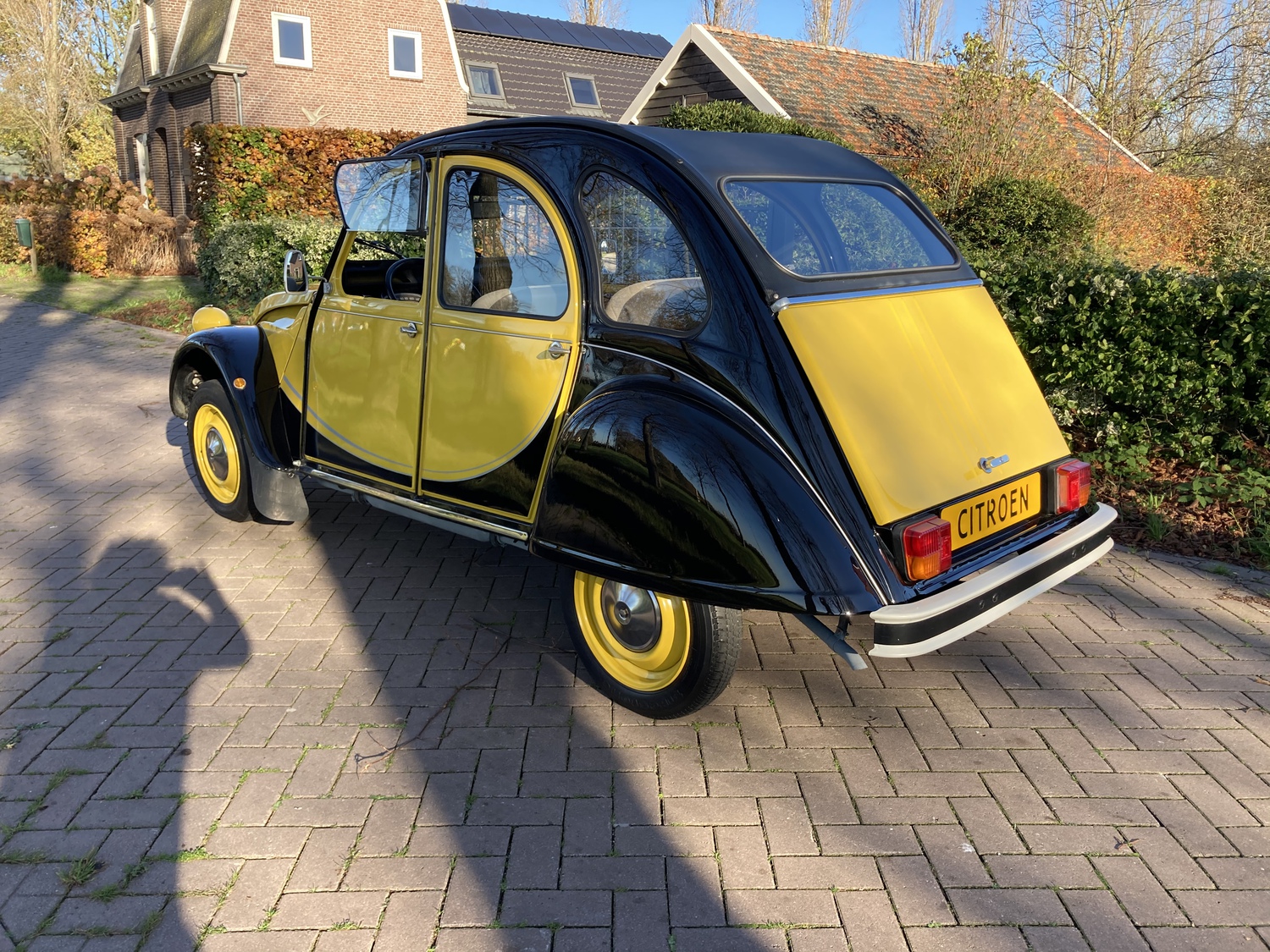 This model was an immediate sales success! Inspired by this success, Citroën introduced an additional new color scheme in July 1982: Jaune Helios with Noir. In July 1983, the third color scheme was introduced in two-tone gray: Gris Cormoran with Gris Nocturne. The Charleston versions were produced until the end of production of the 2CV in 1990 and all had a 602cc engine producing 29 horsepower, allowing for a top speed of 115 kilometers. The Charleston version in yellow and black was not popular at that time. In the Netherlands, for example, only 25 Yellow/black Charlestons were sold. The vast majority of Charlestons you will see are burgundy red with black. This makes a Charleston in Jaune Helios/black a very special car today.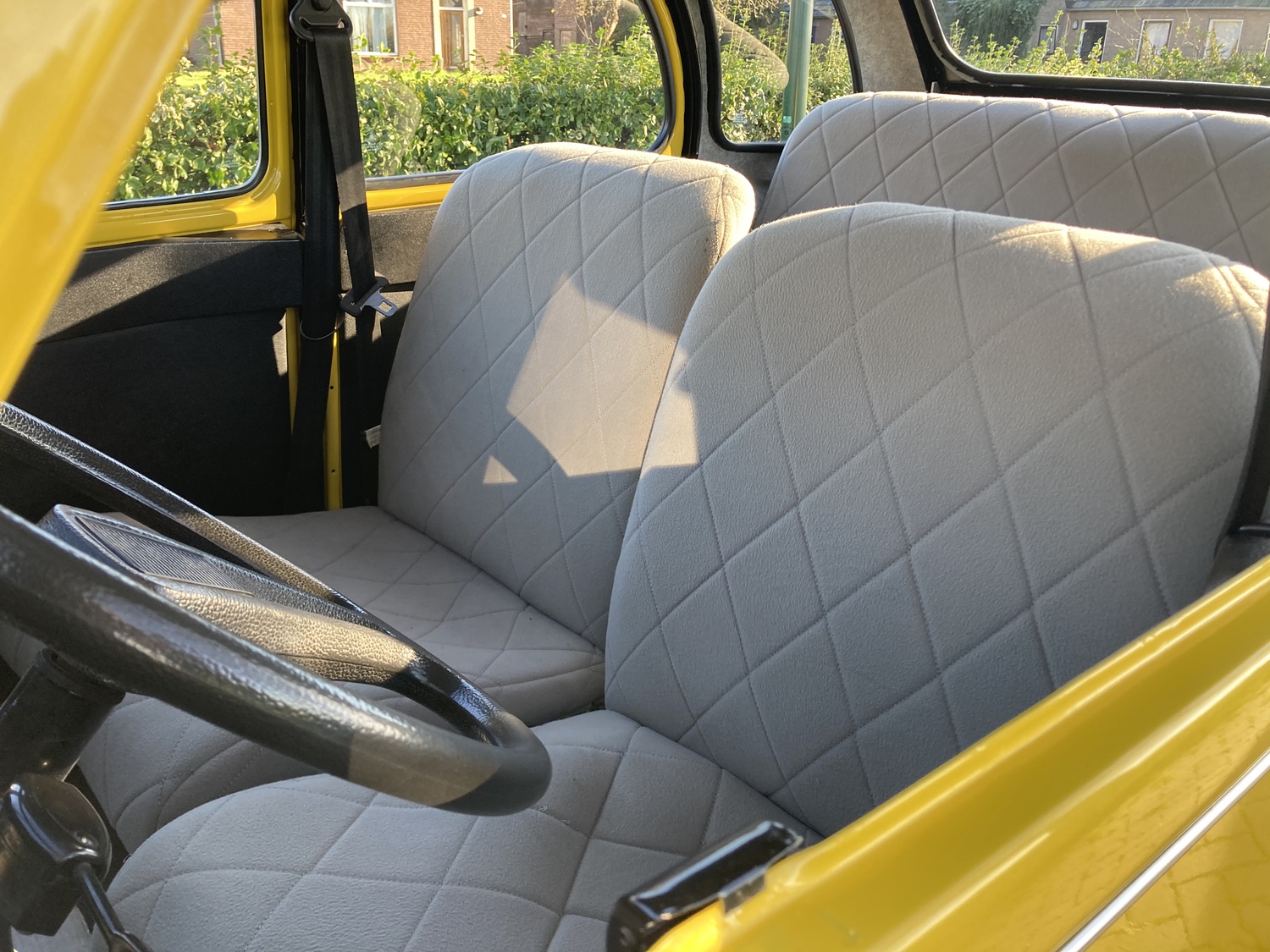 This Citroen was sold new in Italy on 09.03.1985 to Mrs. Anibale Grandhi who was at the time 22 years old. She kept the car until 2018, so 33 years! In that sense, this Charleston is unique: it has spent its entire life with the 1st owner in the dry climate of Italy! The complete restoration of this Charleston started two years ago. It was dismantled with a body that had hardly any rust because of the Italian climate and was completely redone. After that the car was restored and re-assembled. This car has been completely checked technically and optically and brought to a very good condition. Wherever you look, under the hood, in the interior, in the trunk or under the car, this car looks the same from the outside: like it is new! More than 550 hours have been spent rebuilding this Charleston!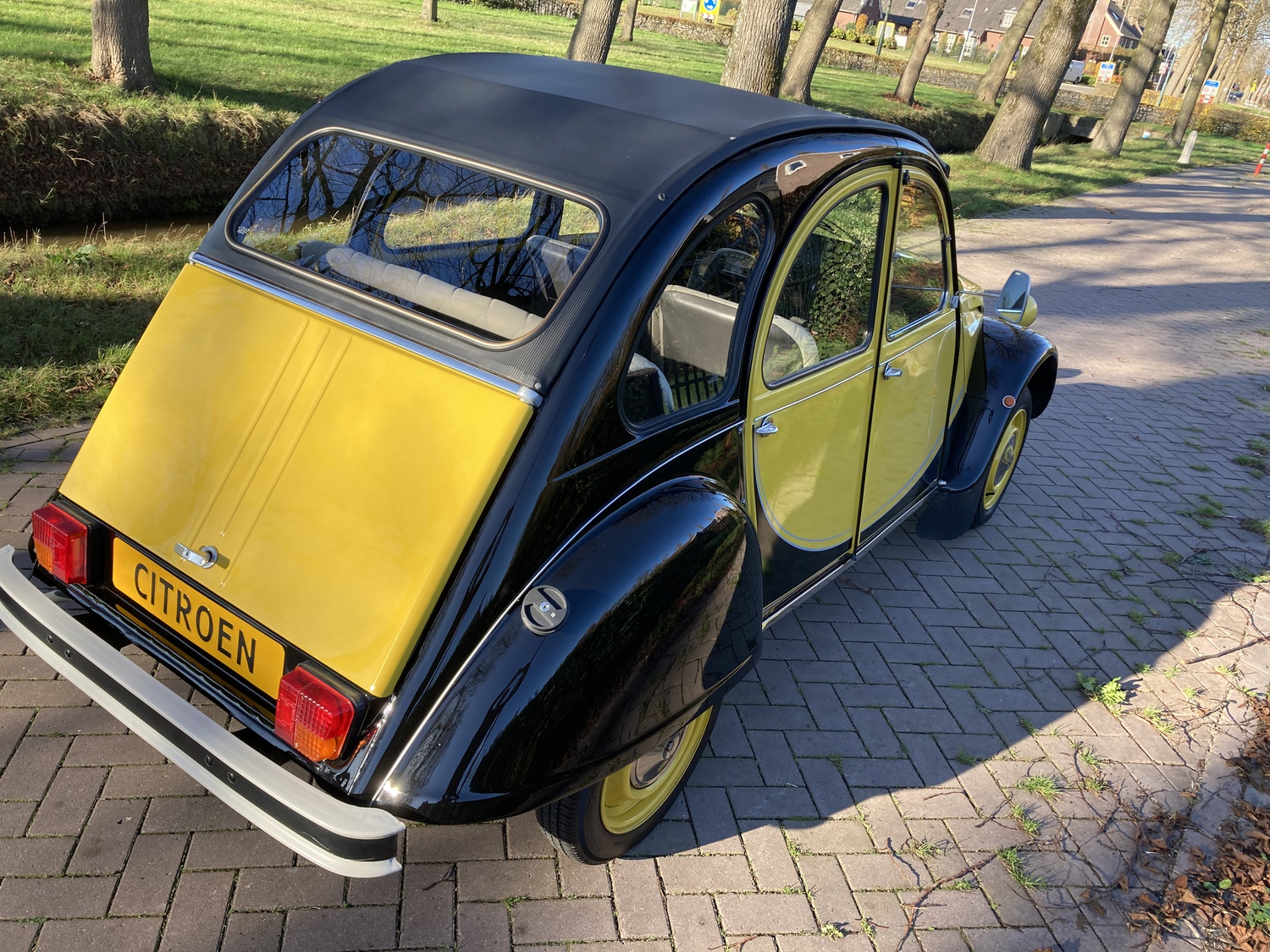 The tires of this Charleston have the size 125/15, they have a tread depth of approximately 4 mm at the front and approximately 6 mm at the rear. This car is so beautiful that wherever you go, you will get thumbs up along your route. In spring or summer you can open the roof completely or partially for a convertible feeling! The current owner has now owned the Charleston for approx. 10 months. The car comes with the original Italian documents so that you can easily register it in any EU country of your choice. The car is sold as-iss, without any warranty. Classic Car Sharks advises you to carefully read the terms of use of this platform before place a bid and to carefully view all photos, videos and the inspection report to get a good impression of this beautiful Citroen. If you are looking for the best of the best then this might be the perfect car for you! Maybe this Charleston is better than it was when it was new from the factory!