The Porsche 996 was the first water-cooled Porsche 911. In the first version it had a 3.4 liter water-cooled engine with 300 HP and was made from 1997 to 2001. This Porsche 996 3.6 Tiptronic is a so-called mk2 version which was made from 2001 to 2004. This MK2 version has the improved 3.6 liter engine with 320 hp and was delivered in 2002 by Bebehani Brothers Motorcars in Kuwait.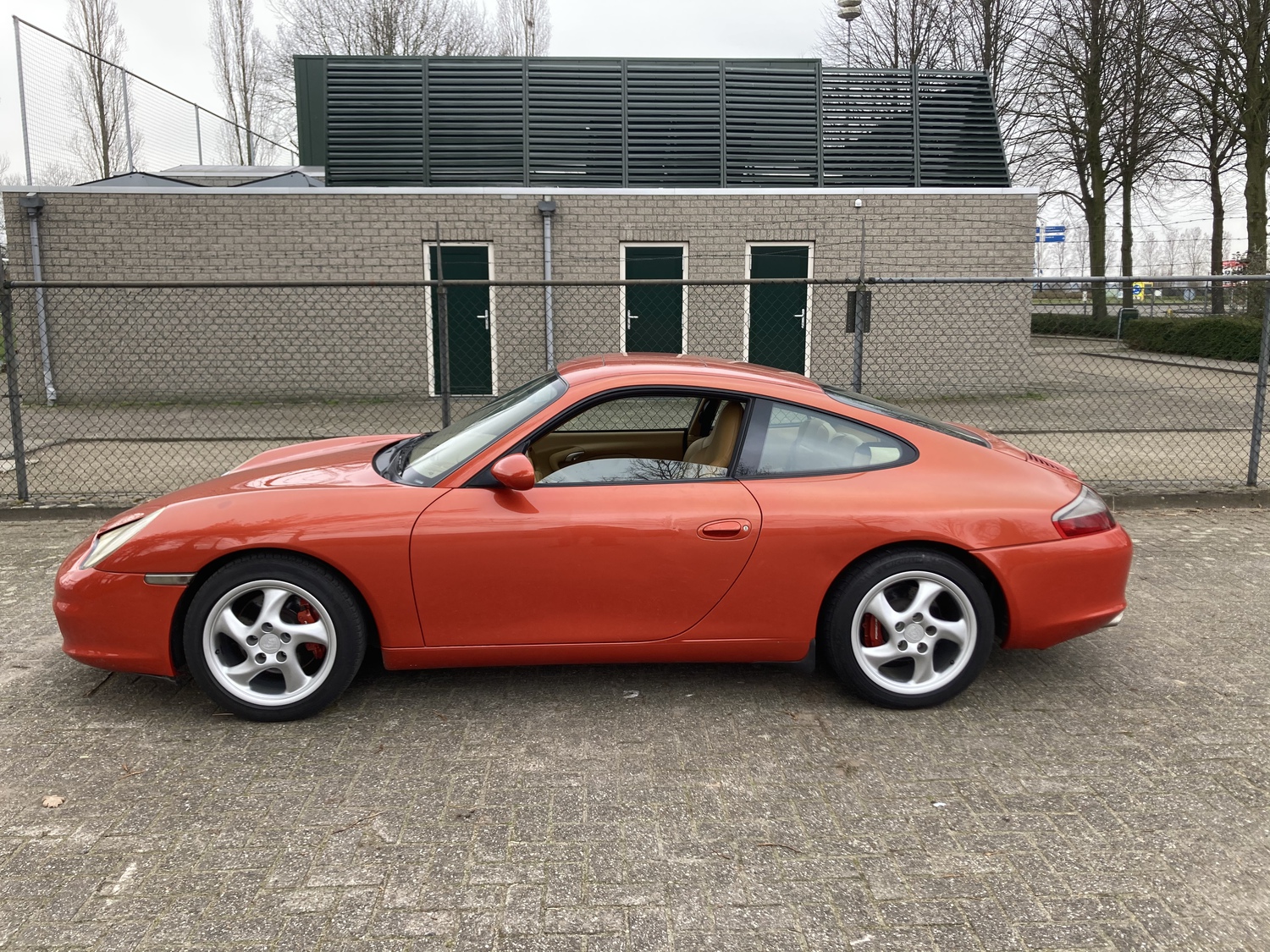 The Porsche stayed in Kuwait until 2020, after which it was brought to Germany by a German car importer. The current owner has owned the car for about a year now, but has decided that she would prefer a convertible version and has therefore decided to sell the Porsche.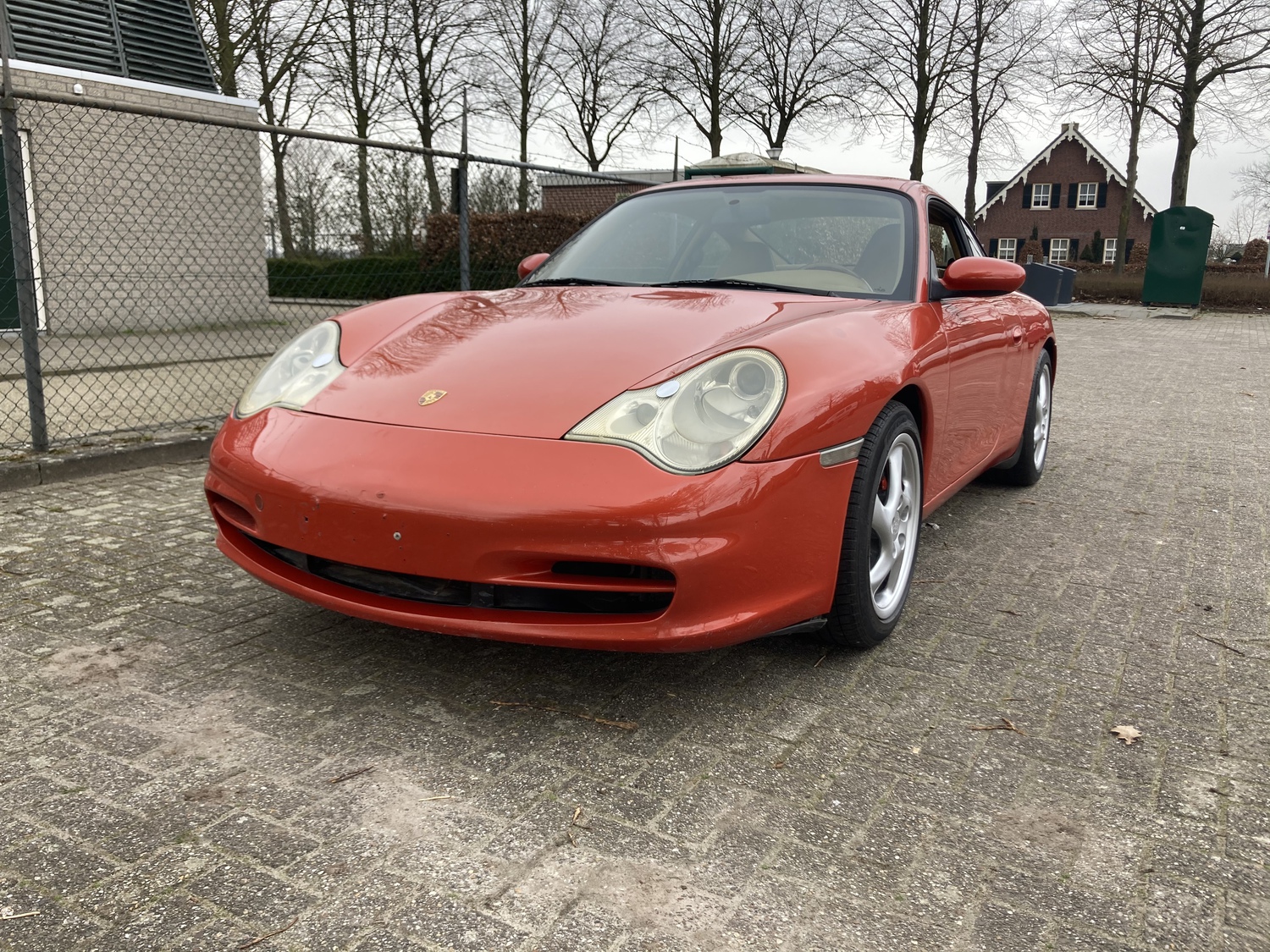 This 996 is equipped with a Tiptronic gearbox and has the very exclusive color Orangerot Perlcolor, color code 1A8 9 4 WBL, a color normally only seen on special versions of the 996 such as the GT2s and GT3s. The mileage is 101,000 kilometers and is not guaranteed by the seller because there are no booklets or maintenance invoices with the car. As is often the case with cars delivered new in the Gulf states, this car is equipped with numerous options including: xenon lighting, headlight washing system, telephone preparation, left and right electric sports seats, front seats with hard shells in the cars exterior color, chestnut wood steering wheel inlay, chestnut wood gear lever inlay , chestnut wood inlay handbrake handle and an electric sliding / tilting roof. The 996 has the factory-delivered CR22 radio-CD player with a CD changer in the trunk. The saleswoman notes that the Porsche has signs of wear on the outside as well as in the interior. The engine of this Poprsche has no oil leaks (see photo series). The wheels are 17 inches and fitted with Michelin tires at the front in size 205/50/17 and at the rear in size 255/40/17 and have a tread depth of approximately 3 mm.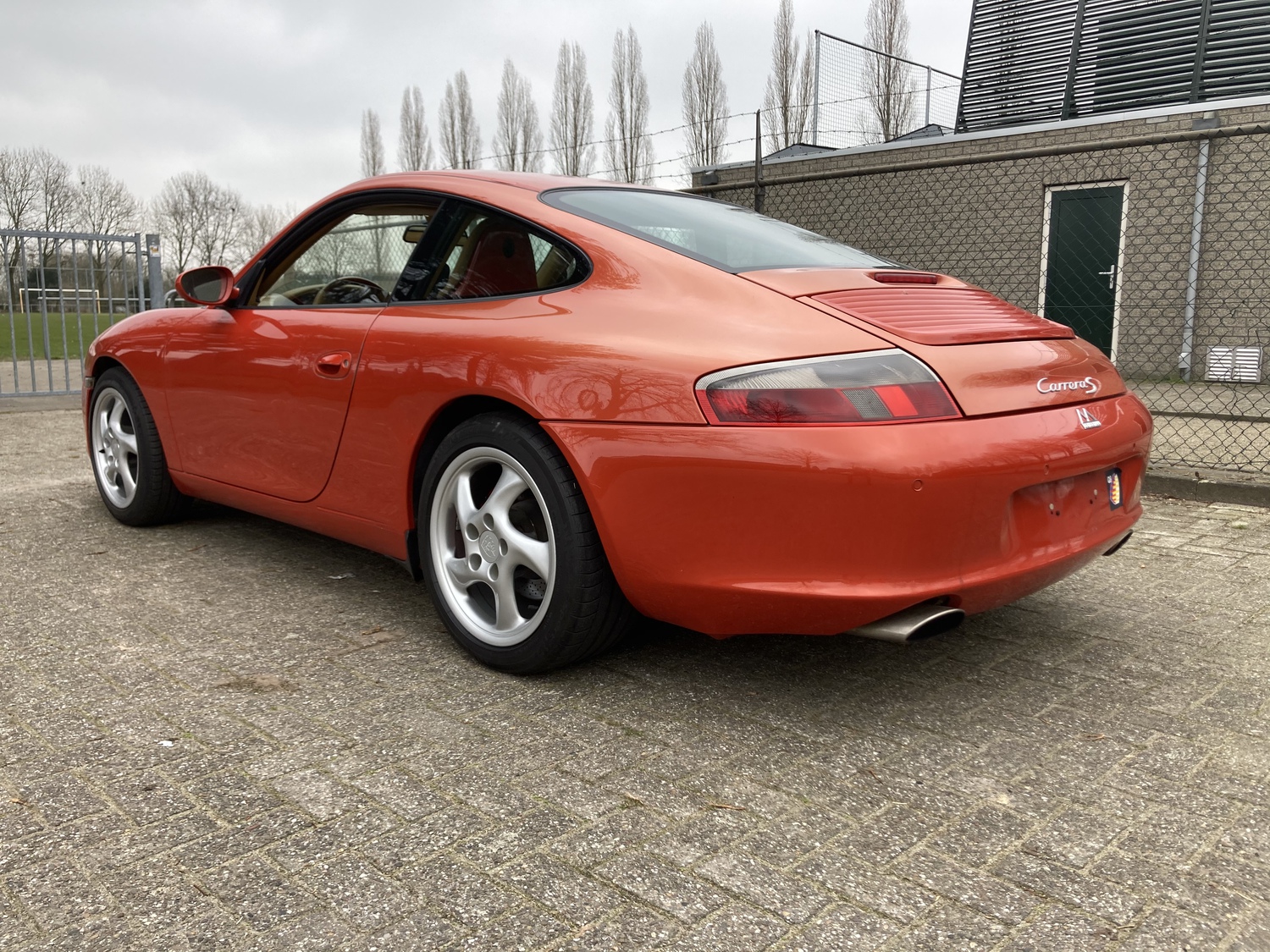 The car comes with the papers from the country of origin (Kuwait) and the import documents valid for the entire E.U. The import taxes and VAT have already been paid. It is an excellent time to buy a Porsche 996, they probably will not get cheaper and you will probably not find a more exclusive one than this! Before bidding, read all texts, view all photos,videos and the inspection report.