Dont miss this opportunity and become the new owner of this exotic Lamborghini coupe!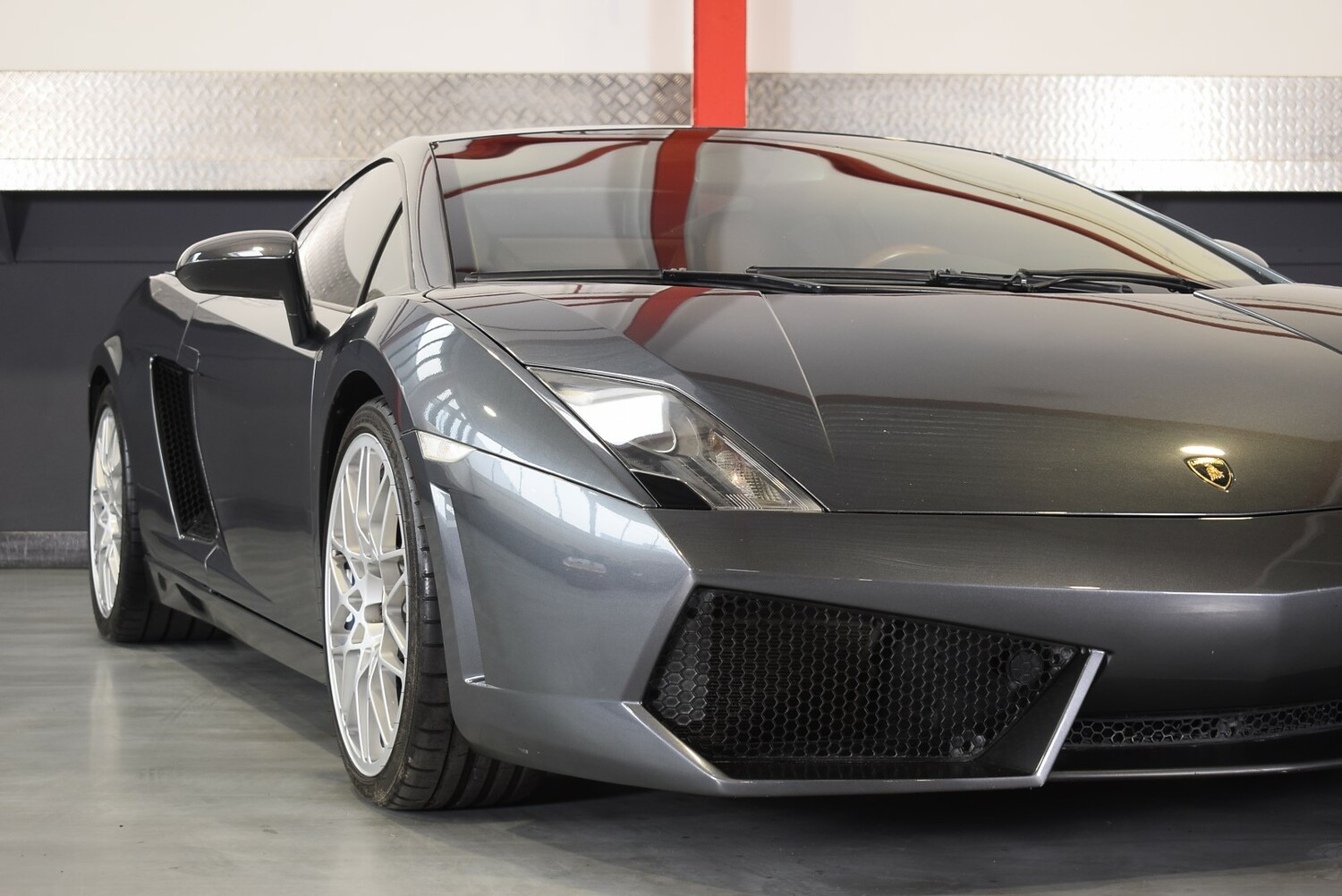 The Gallardo was introduced a few years after the Murciélago, and as this super sports cars little brother, the Gallardo had to compete mainly with Maserati, Porsche (the more expensive models), Ferrari and Mercedes-Benz (the top models). This eventually became a great success!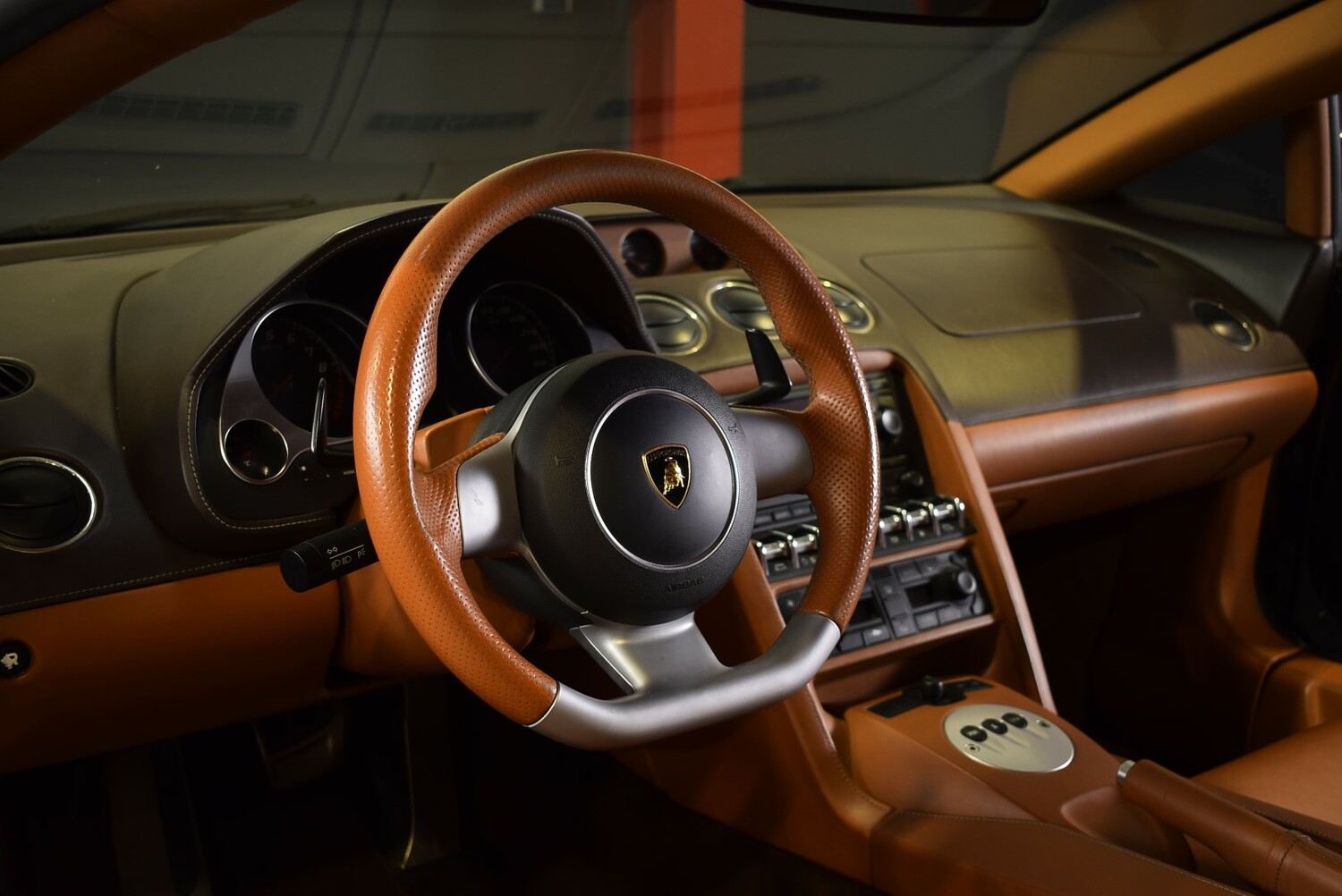 The car has an aggressive and modern design. Like the Murciélago, it is designed by the Flemish Luc Donckerwolke, this model has a performance of 410 kW (552 hp), accelerates from 0-100 km/h within 3.7 seconds and has a maximum speed of 325 km/h. A true Italian thoroughbred supercar!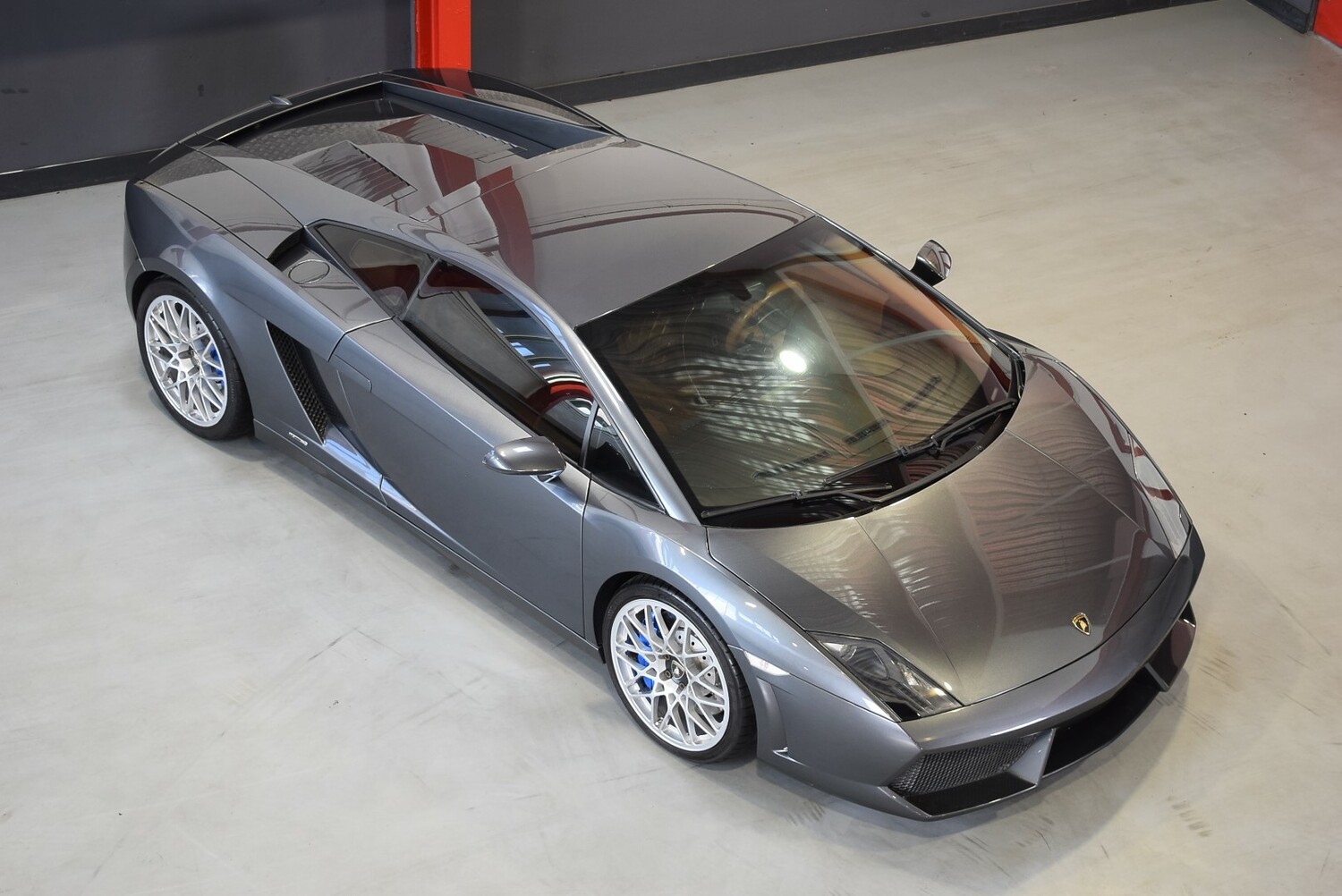 Presented at the 2008 Geneva Motor Show, the Gallardo LP 560-4 was a significant update of the Gallardo, powered by a new, uneven firing 5.2 L (5,200 cc; 320 cu in) V10 engine that produces 59 hp more than the first generation Gallardo. Featuring "Iniezione Diretta Stratificata" direct fuel injection system to improve efficiency; fuel consumption and CO2 emissions have been reduced by 18% despite the increase in performance. A Thrust Mode launch control system was also added. Accompanied with a 20 kg (44 lb) weight reduction. The car was redesigned, inspired by the Murciélago LP 640 and Reventón./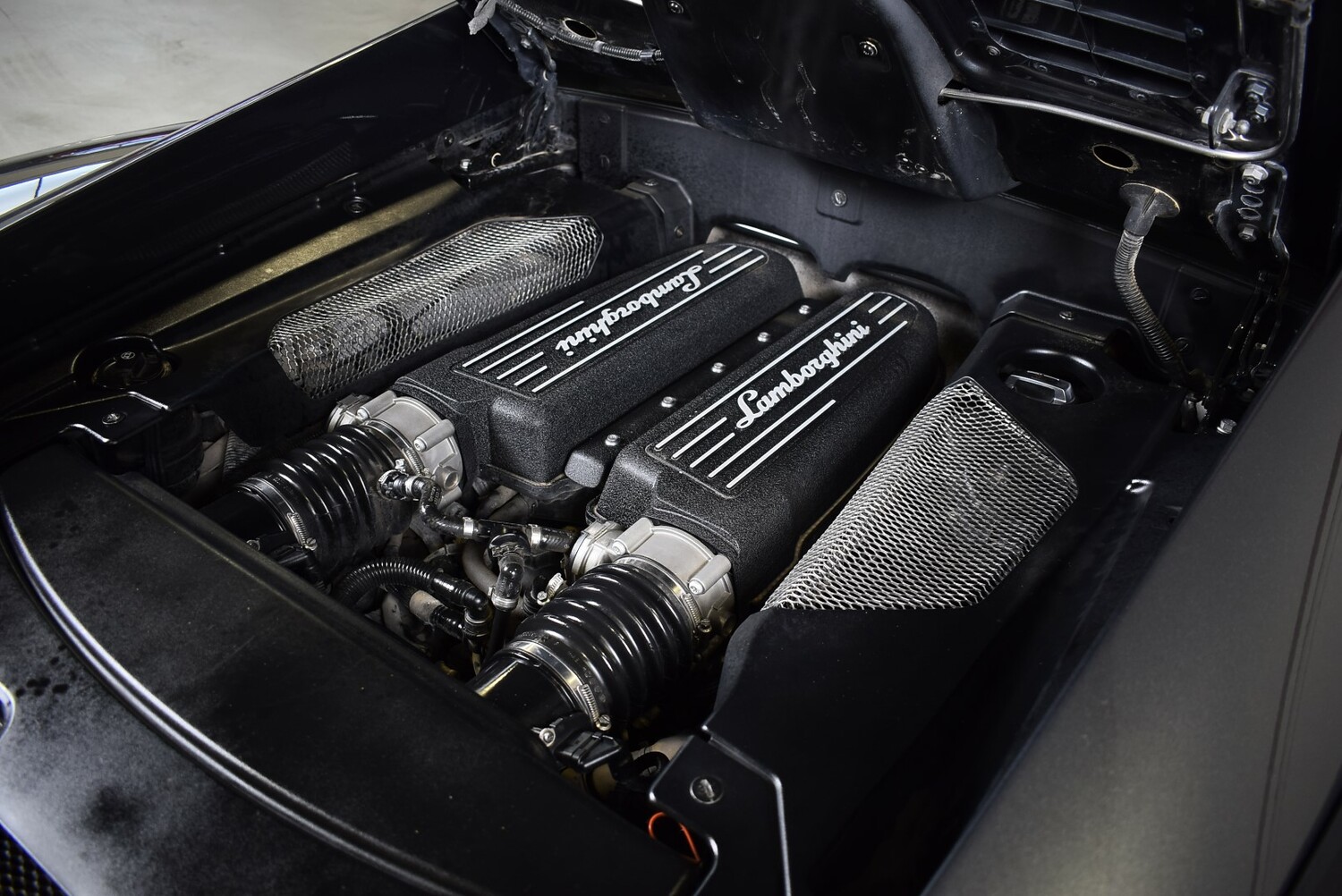 This Gallardo is in well-maintained condition, visually, technically as well as the engine. The car runs well, very powerful and a pleasure to drive. This Italian-built Gallardo was originally delivered new to the Emirates. The car currently has an German registration and a brand new German technical (TUV) inspection (valid till 2023). The car can be easily registered in Europe.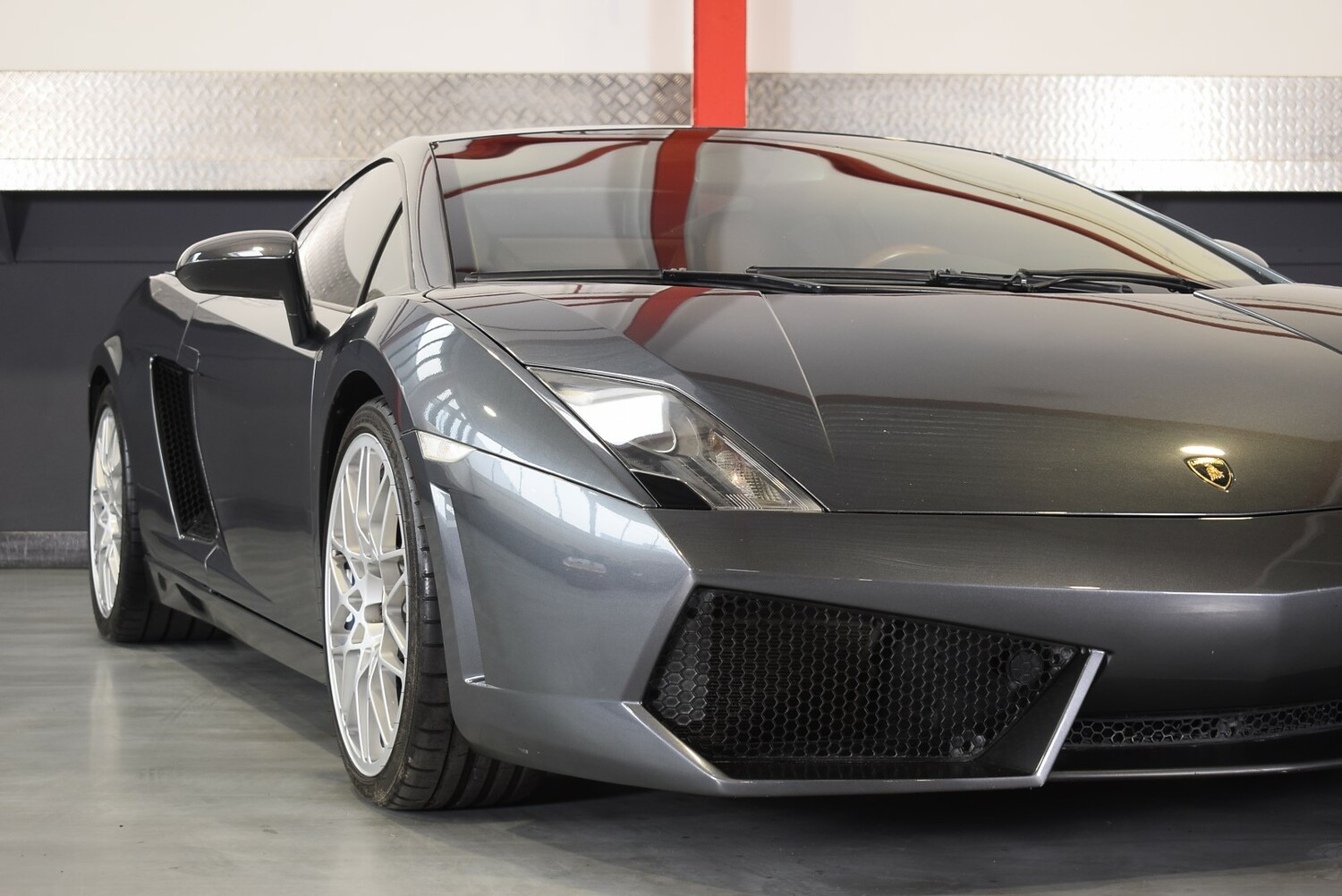 Of course, the car still has the original (matching numbers) engine and original E-Gear (semi-automatic 6-speed) gearbox. The Gallardo has beautiful paint and a neat interior. The car also has the original tools. Dont miss this opportunity and become the new owner of this magnificent Italian thoroughbred.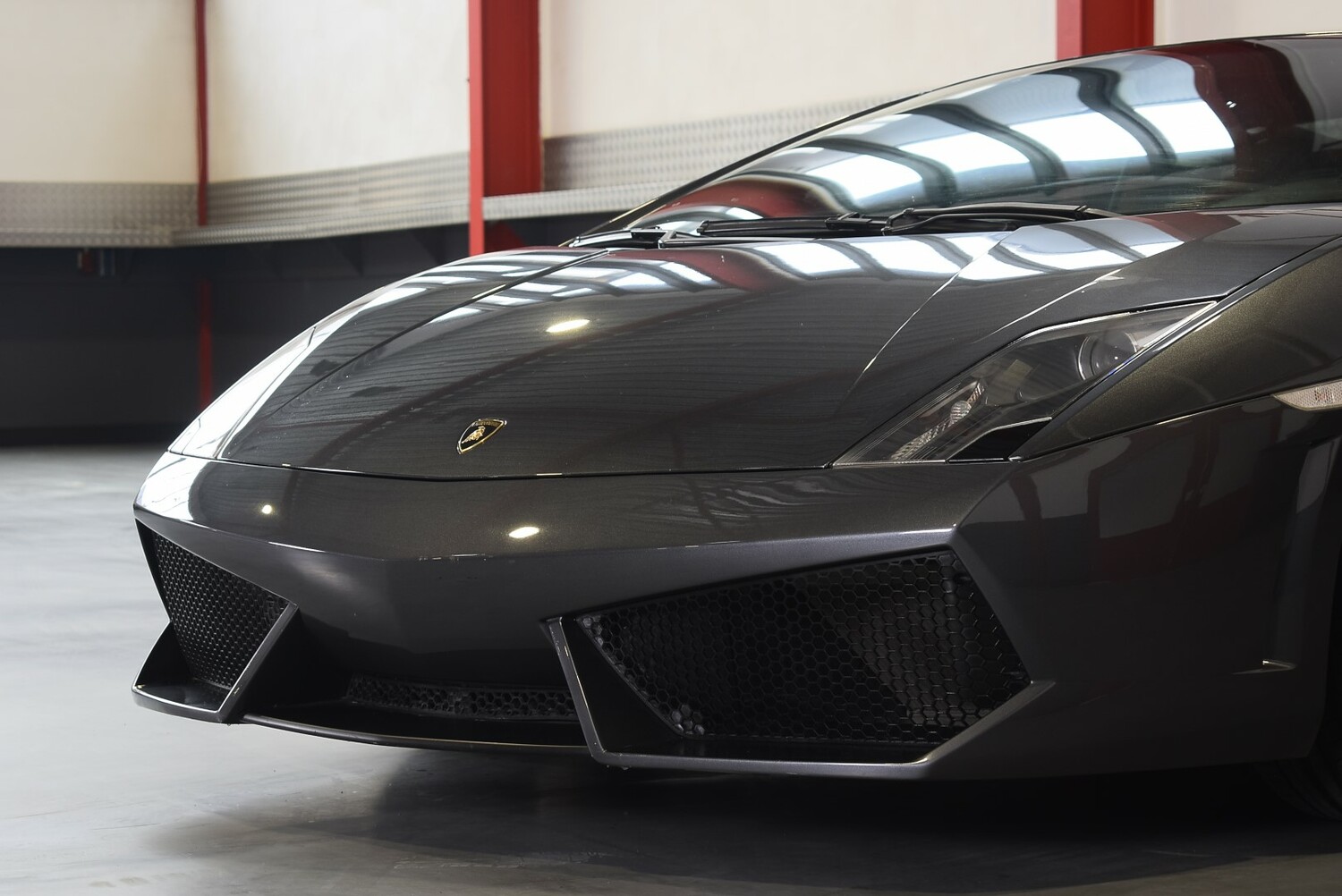 Lamborghini - Gallardo Coupé LP560-4 5.2L V10 – 2010 (Matching numbers)

Brand: Lamborghini
Type: Gallardo Coupé LP560-4 5.2L V10
Year of production: 2010
Colour: Metallic Gray
Engine and power: 5.2L (5204CC) V10 DOHC 40-valve 552 HP (Matching numbers)
Fuel: Gasoline
Transmission: E-Gear (semi-automatic 6-speed) gearbox
Odometer reading: 82,139 kilometres
Margin: Yes, German margin car
Registration: German documents, new technical periodic inspection (TUV) and registration
VIN: ZHWGE54T09LA07859

OPTIONS:
- ABS
- Adjustable steering wheel
- Air conditioning
- Anti-theft alarm
- Audio system
- Reversing camera
- On-board computer
- Bucket seats
- Central armrest
- Central locking
- Daytime running lights
- Driver airbag
- Dual exhaust
- Leather upholstery
- Leather seats
- Leather steering wheel
- Passenger airbag
- Power brakes
- Electrically adjustable mirrors
- Power steering
- Power windows
- Radio
- Revolution counter
- Traction control
- Trip odometer

ADDITIONAL INFORMATION:
- Includes a new German (TUV) periodic inspection (valid till 2023)