Porsche introduced the new Porsche 911 originally as the Porsche 901 on September 12, 1963 to the public for the first time at the Frankfurt Motor Show. The 911 was a successor to their popular 356 sports car.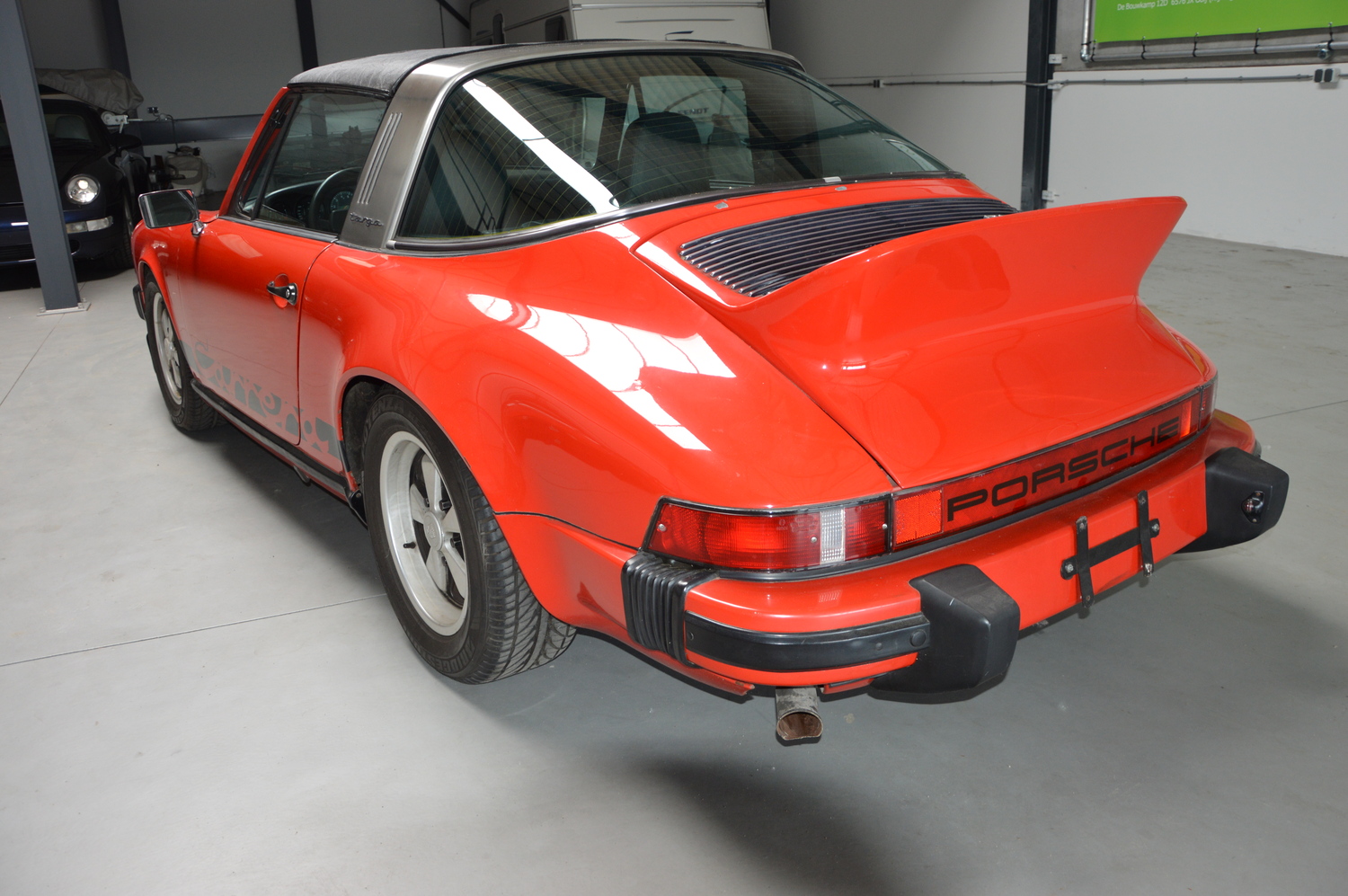 Porsche had to change the number 901 because Peugeot claimed that they had the rights to model designations with three numbers with a zero in the middle. Rather than fighting French logic Porsche changed the name of the new sports car to 911. The production started slow and the first cars came to the market in 1964 in which year only 234 cars where build. The first 911's had a 2.0 liter air-cooled six-cylinder engine that was placed in the rear and produced 130 hp.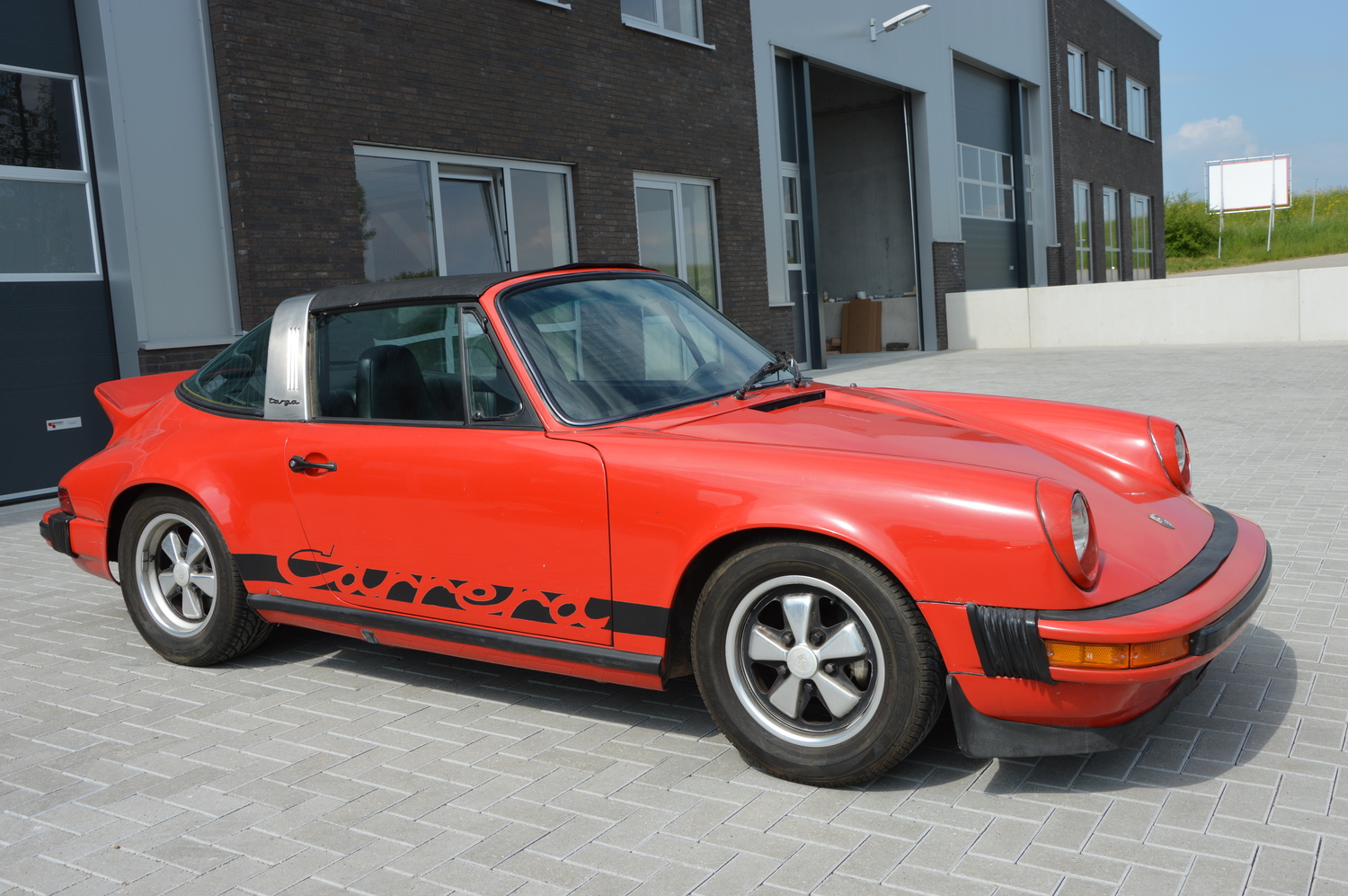 This allowed the 911 to accelerate from 0 to 100 km / h in 8.9 seconds. Over the years, the engine capacity grew from 2.0 to 2.2 and 2.4 and then to 2.7, 3.0 and 3.2, and then to 3.6 liter. In 1974 the first 2.7 engines were introduced for the normal road cars. The Porsche which is auctioned here is a 911 Carrera Targa RS US. This car caries the original 911/43 engine and is "matching numbers". The 911/83 engine which was fitted in the rest of the world cars could not be used in the USA because emission regulations. For the rest there is no difference between the rest of the world cars and the US versions.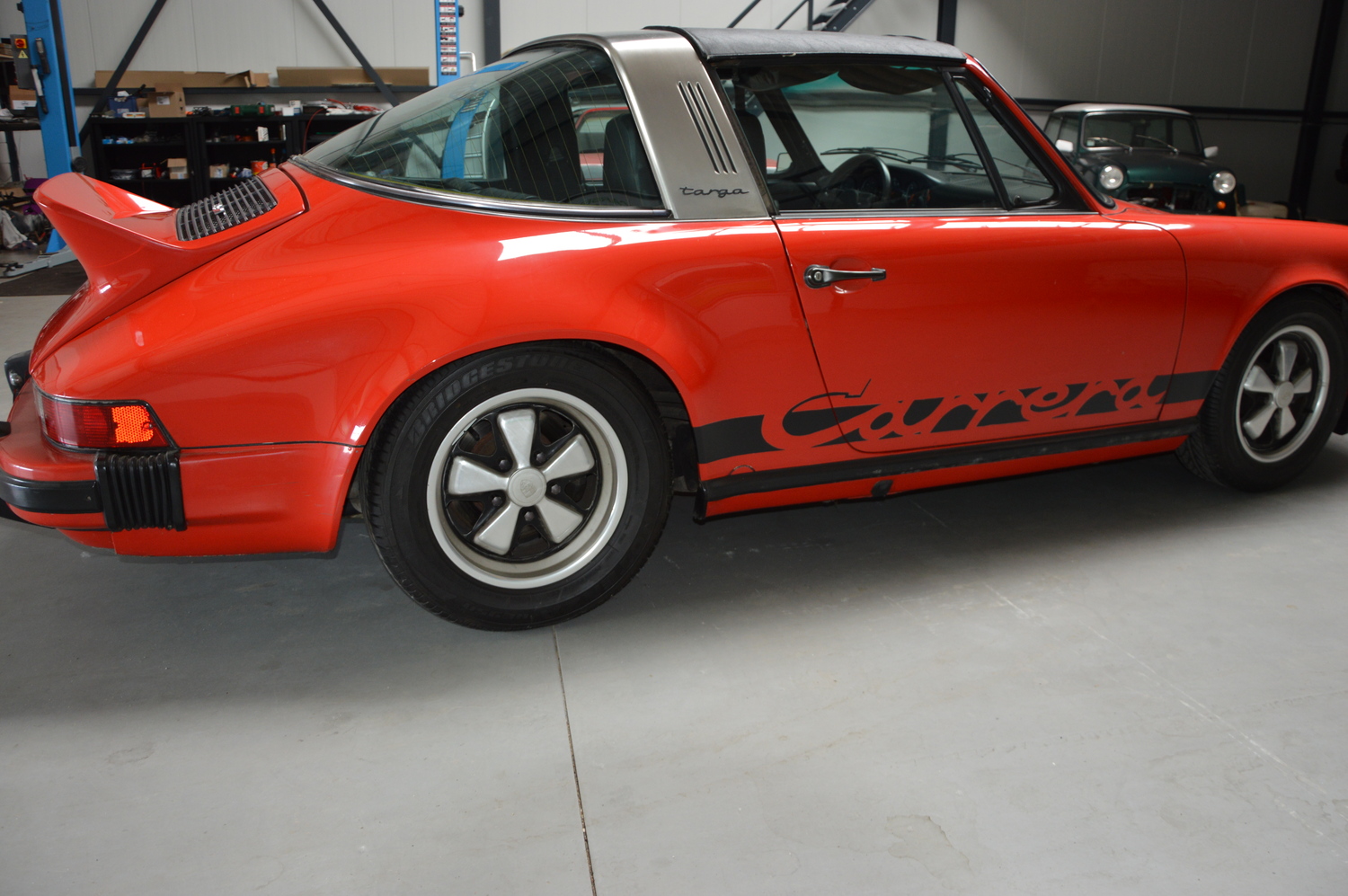 That means that this car has the widened body from the factory. The car was always stored in a dry and heated garage and never used with rain or snow and has no rust underneath. The car is running and driving but before you take it on a big trip this car needs that all things are gone through before you depart; the car was not used very much the last few years. It was repainted somewhere in its life in the original color in which it left the factory.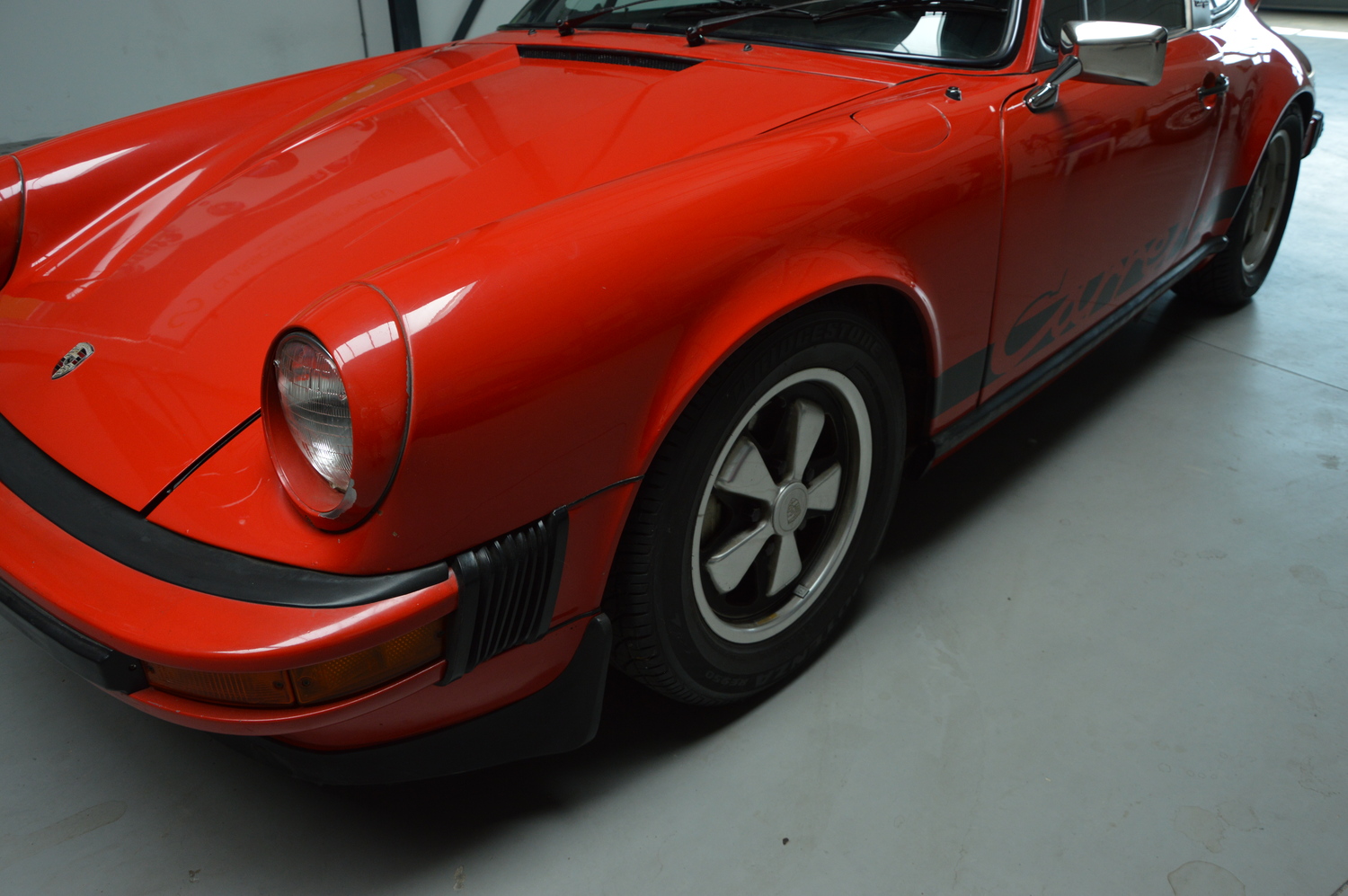 The Porsche has its original interior. The seller remarks that there is a small tear in the driver's seat. The car comes with the original American title and the import documents which are valid for all of Europe. This means that you can bring the car to any European country without paying extra import taxes. The car is sold without any guaranties. ClassicCarSharks advises that you read the terms of use of this platform and the description of the car carefully, view all the pictures and videos, before you make a bid. All bids are binding and irrevocable.