This Chrysler Crossfire 3.2 V6 Automatic Cabriolet was delivered new to its first owner Mr. Manfred Karrenbauer in Wadgassen in Germany on September 24, 2004. The Crossfire is finished in the amazing Blaze Red Chrystal Pearl Metallic with a black leather interior.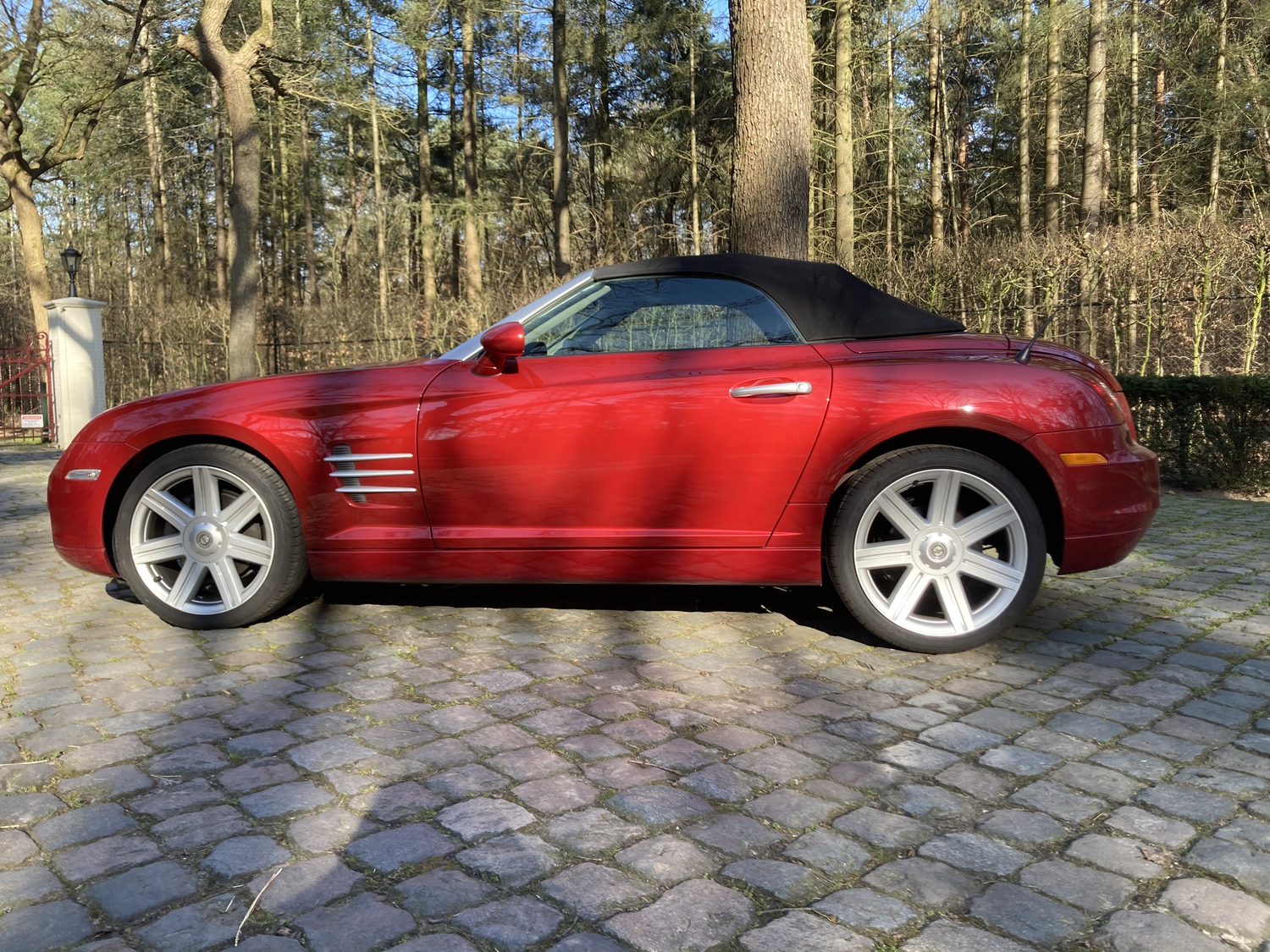 The first owner kept the car in his possession until 2007, after which the car was imported into the Netherlands and went to the 2nd owner. The current owner has a considerable car collection, has owned the car for more than a year, and has hardly used it. The Chrysler Crossfire was only produced for 3 years from 2004 to 2006 and was made by Karmann in Germany. The technology comes largely from the Mercedes SLK 3.2.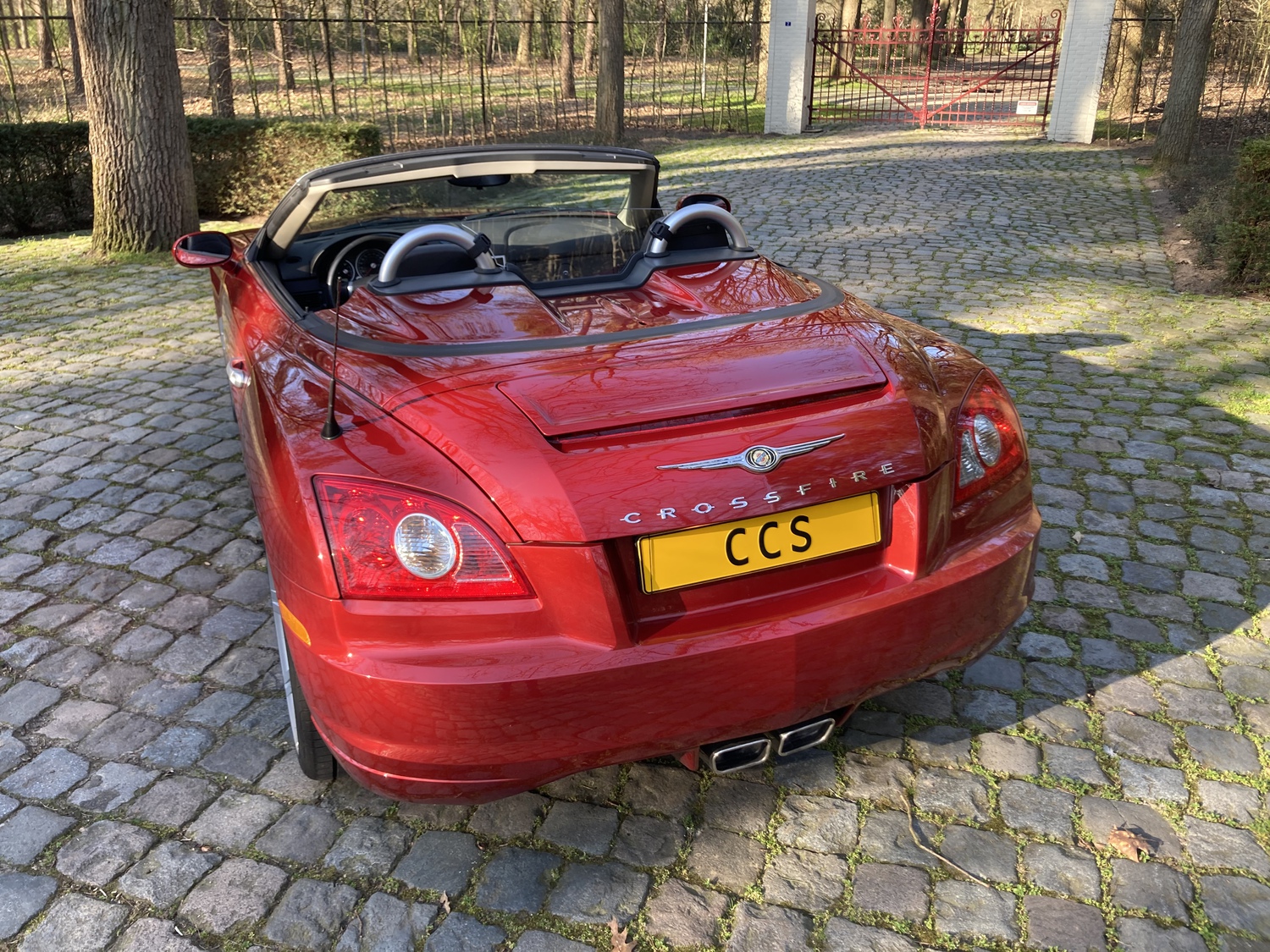 The Chrysler has recently been fully serviced and has a Dutch registration. The car was inspected on 22.02.2021 MOT and this inspection is valid until April 7, 2022. The Chrysler has only driven 101,000 kilometers. This car has always been maintained by the dealer or specialists and the original booklets with the leather folder are included together with the two original keys with remote control. A valuation report from 2019 is also included in which the condition of the car is described as very good.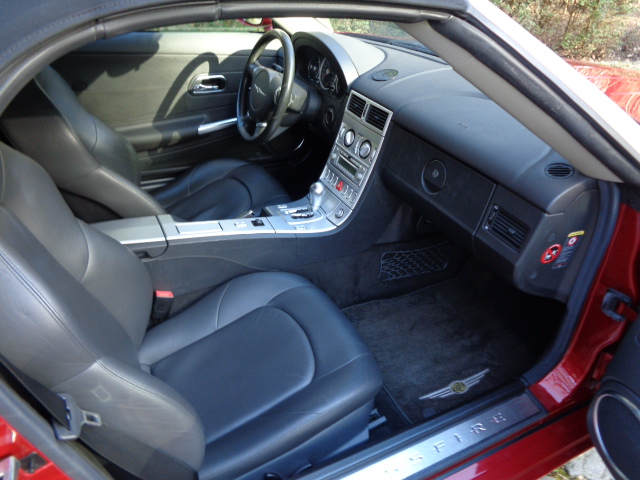 The tires, brand Michelin, in size 225/40/18 at the front, 255/35/19 at the rear have a more than satisfactory tread depth. The photo series includes photos of both the front and rear tires. The car has always been used only in the summer and has always been stored in a dry heated garage. The car is damaged and rust-free and is in very good condition, especially considering its age, technically and optically.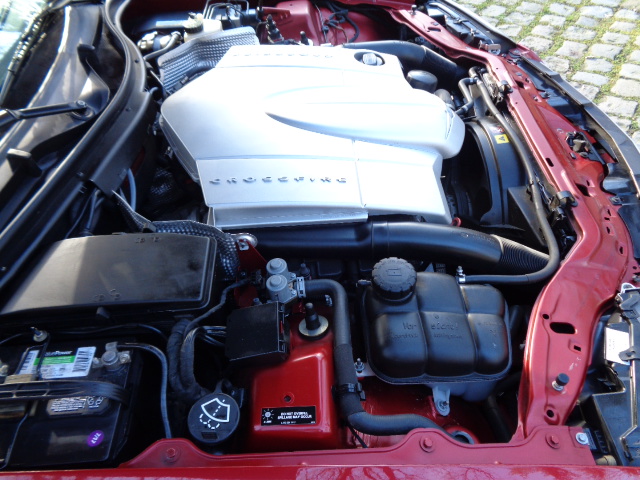 With its 3.2 Mercedes engine, this Chrysler always has sufficient power and with its top speed of 242 km / h it is a fast car and accelerates from 0 to 100 in 6.5 seconds according to the specifications of the factory. The Crossfire has many options including black leather interior, leather steering wheel, original radio / CD player with navigation (ex factory). This is a Becker machine, so top quality! In addition, the Crossfire has electric windows, tempomat, air conditioning and a semi-electric convertible top. You only have to release the lock, the rest is automatic. The Crossfire is equipped with factory-delivered alloy wheels, 18 inch at the front and 19 inch at the rear, which are in very good condition. The air conditioning also works, although you will not use it with the open hood.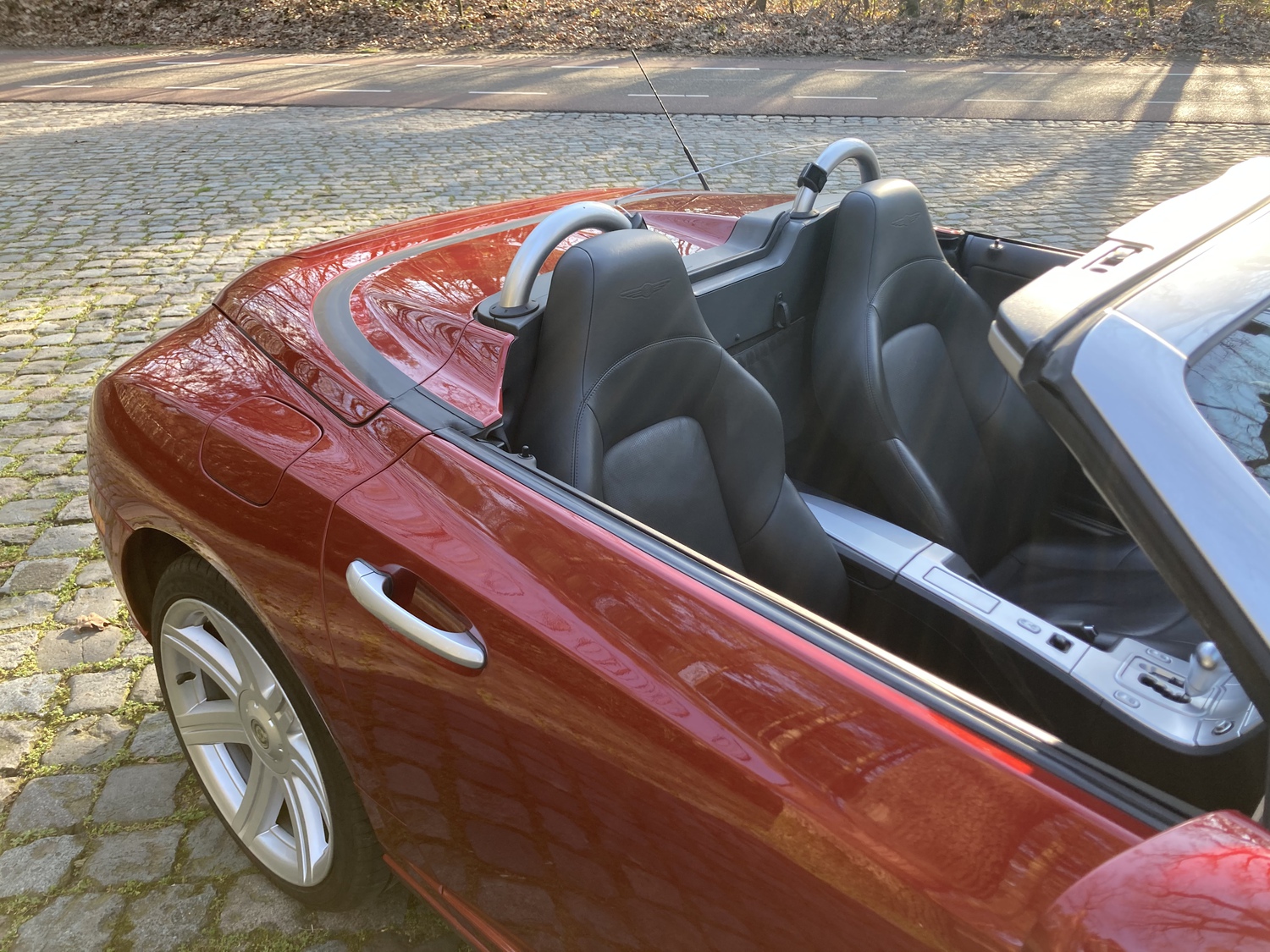 An exclusive car that you will rarely encounter and is wonderful to drive: fast and comfortable. View all photos and the inspection report to get a good impression of this special car. Great car for a collector or just to enjoy the sun!