In the fall of 1985, the 300SL (internal Mercedes number 107041) came on the market as a replacement for the SL280 model. This 300 had the new M103 engine producing 188 hp at 5700 rpm and maximum torque of 260 Nm. delivered.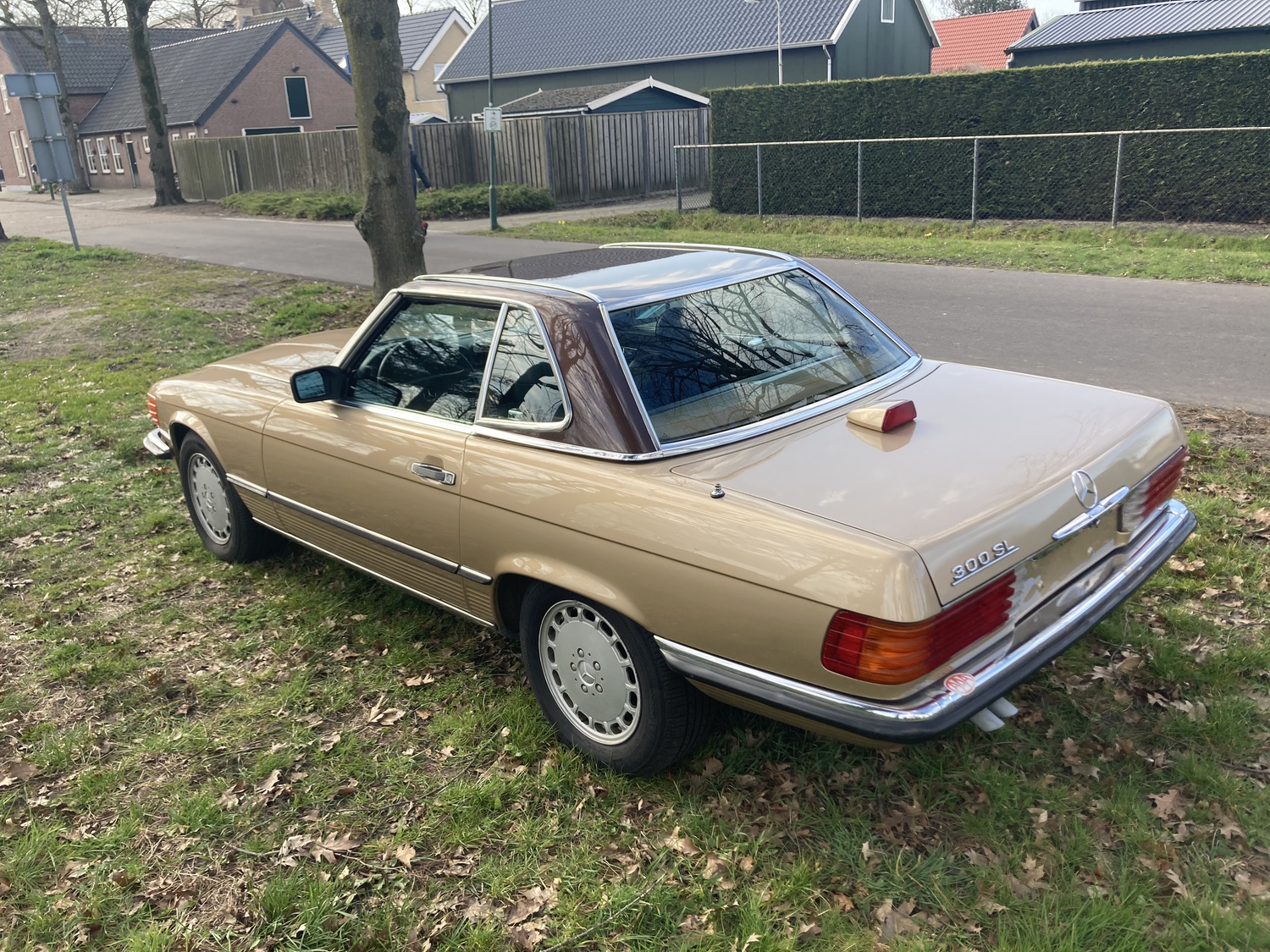 The 300SL car was available with a manual 5-speed and with a 3-speed automatic. The 300SL was only available in Europe and the rest of the world and was therefore spared from the so-called. American bumpers. This 300Sl was bought new in the Netherlands by Capt John Dixon from a company that at the time was specialized in tax-free sales to expats, diplomats and soldiers: Intercar Taxfree Cars in Brunssum, the Netherlands. The original purchase invoice amounting to DM 56780 (approx. 28,958) , - Euro) can be seen in the phoypgallery and is supplied with the car.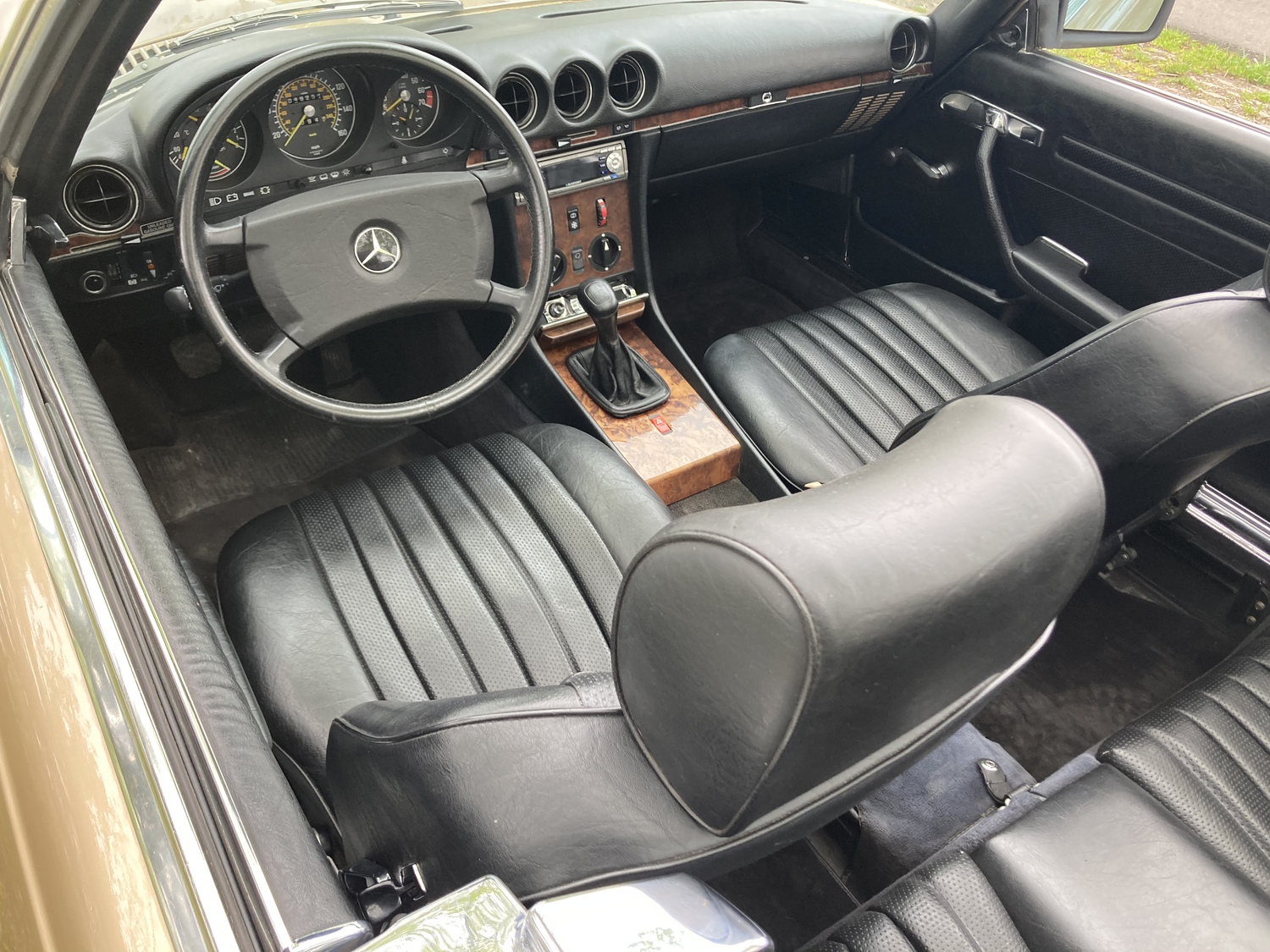 Please note: this amount was tax-free, so without BPM and VAT. This SL has a so-called European specification thus complied with all German legislation at that time. Capt John Dixon bought the 300 SL to take it home to America at the end of his military service. Fortunately, we now say, the Mercedes has only been partially adapted to the US entry requirements. Only the odometer was replaced with a combined mile/km odometer. But it has retained the original European style headlights and bumpers. This car has only 79297 kilometers (49253 miles) on the clock, all maintenance invoices from new are included with the car, see the photo gallery.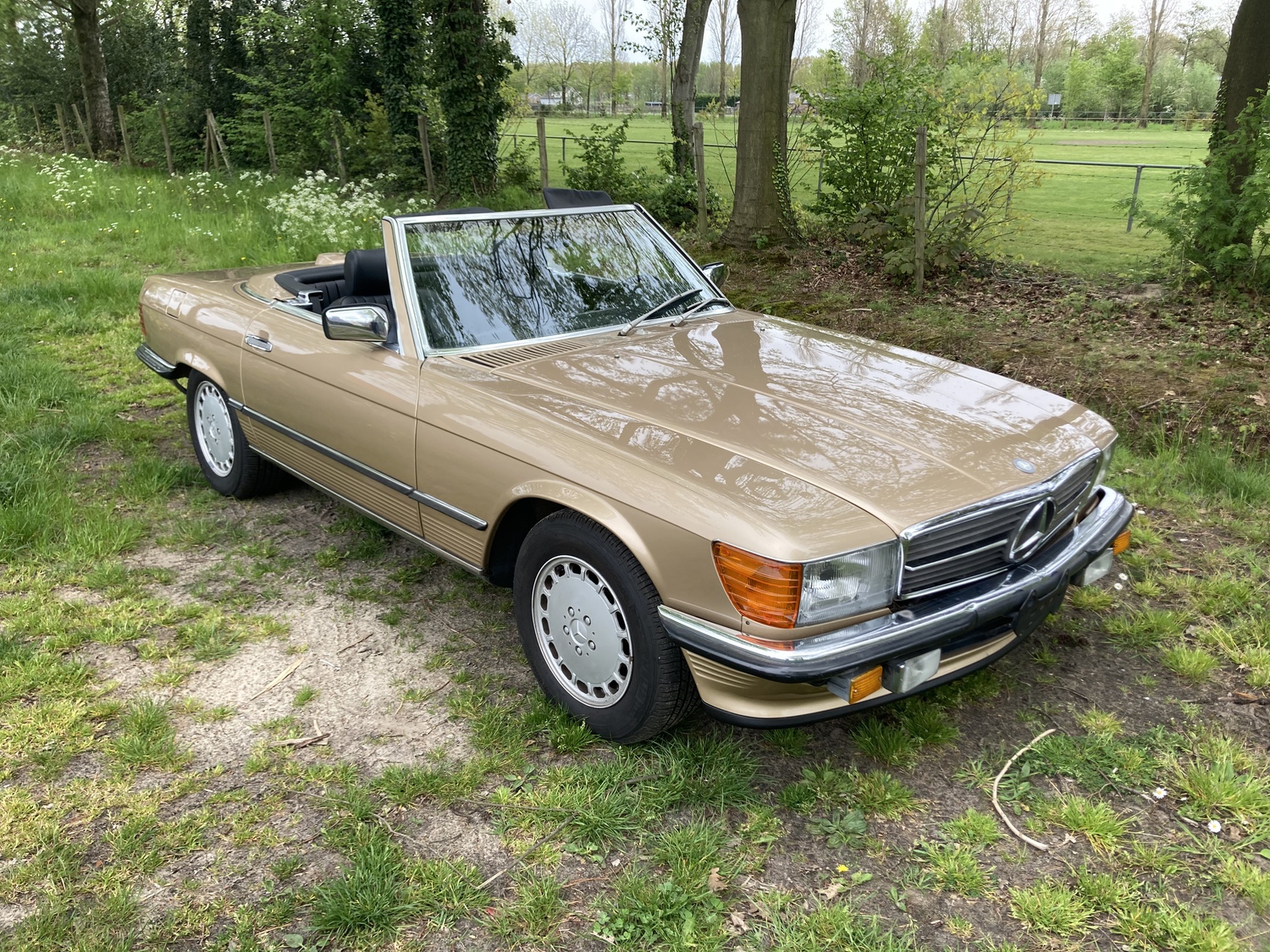 The last invoice for the maintenance was 49146 mileage (about 100 miles ago); extensive maintenance was then carried out for a total amount of $ 9,423.65. This invoice is also included in the photo gallery. Replacements include renewal of the valve rubbers, valve cover gasket, spark plugs, distributor cap, rotor, new engine oil Castrol, new oil filter, new rear brake discs, brake pads and calipers, cooling fin upgrade, brake fluid renewed, coolant renewed, front suspension rubbers renewed, new antenna, 4 wheel alignment, air conditioning checked and filled. The tire size is around 205/65/15 and the tires of the Michelin brand have and still have a tread depth like new. The first owner kept the SL until 1992, the SL was recently imported to Europe by the current owner. This 300SL is finished in champagne metallic (color number 473) with a dark brown hardtop and a black interior.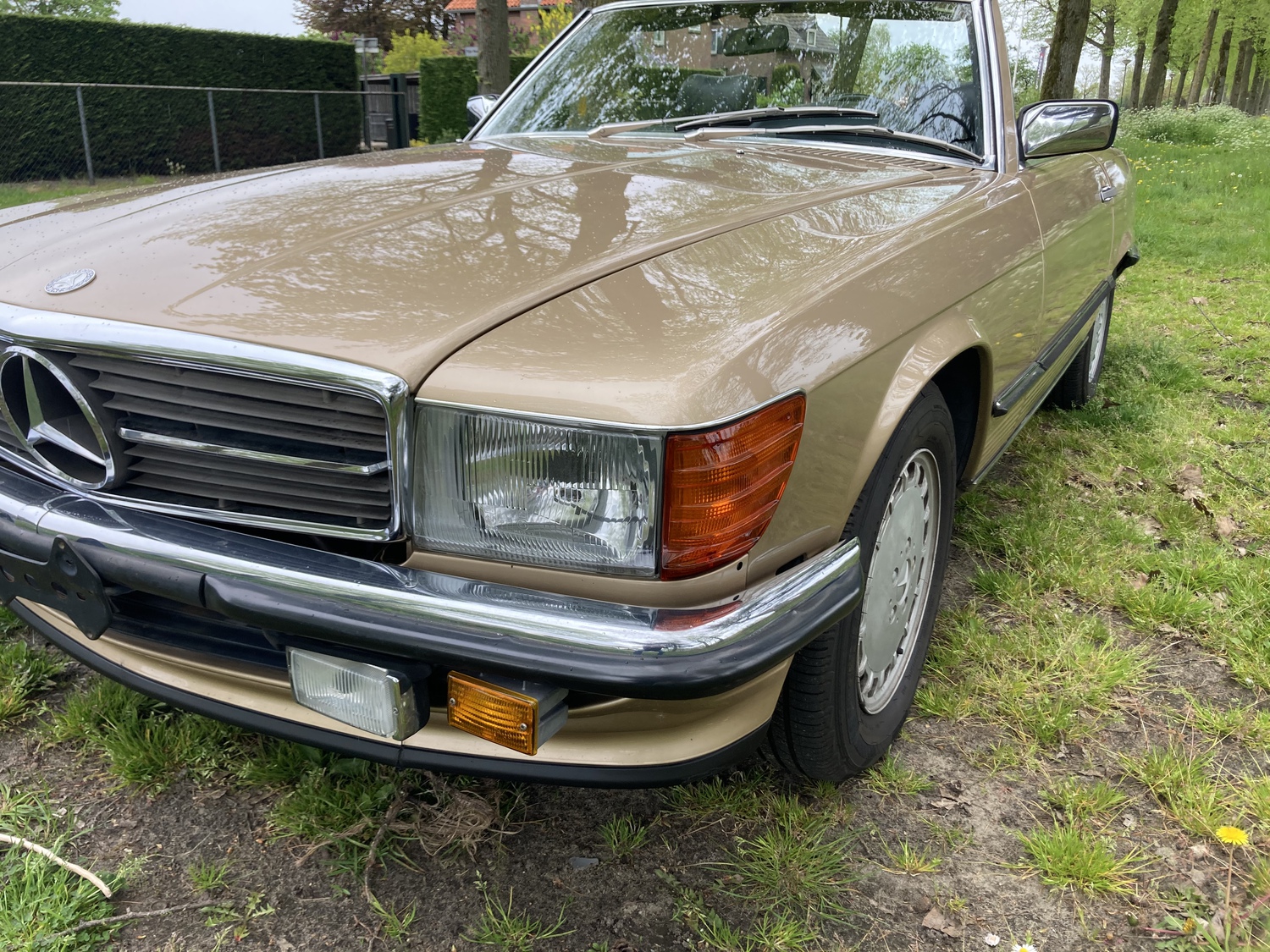 The soft top is black and is in good condition. It has the rare and highly sought after 5-speed manual gearbox. Furthermore, the car is equipped with original 16-inch Mercedes alloy wheels with green tinted glass as well as a leather steering wheel. The car has a later fitted Blaupunkt Stereocd-radio player. In the interior, this SL has child seats in the back from the factory which is a very popular option. The paint of this Mercedes is very nice and it has no rust. . A manual SL in the European version with a low mileage, a book full of maintenance invoices and in a top color is almost impossible to find! This car is auctioned as-is which means without any warranty on the car. ClassicCarsSharks recommends that before you place a bid, you read this description carefully, view all the photos and videos as well as read the inspection report and the terms of use of this platform so that you get a good impression of this car. Al bids are binding and irrevocable.