Porsche introduced the new Porsche 911 originally as the Porsche 901 on September 12, 1963 to the public for the first time at the Frankfurt Motor Show. The Porsche 911 was a successor to their popular 356 sports car.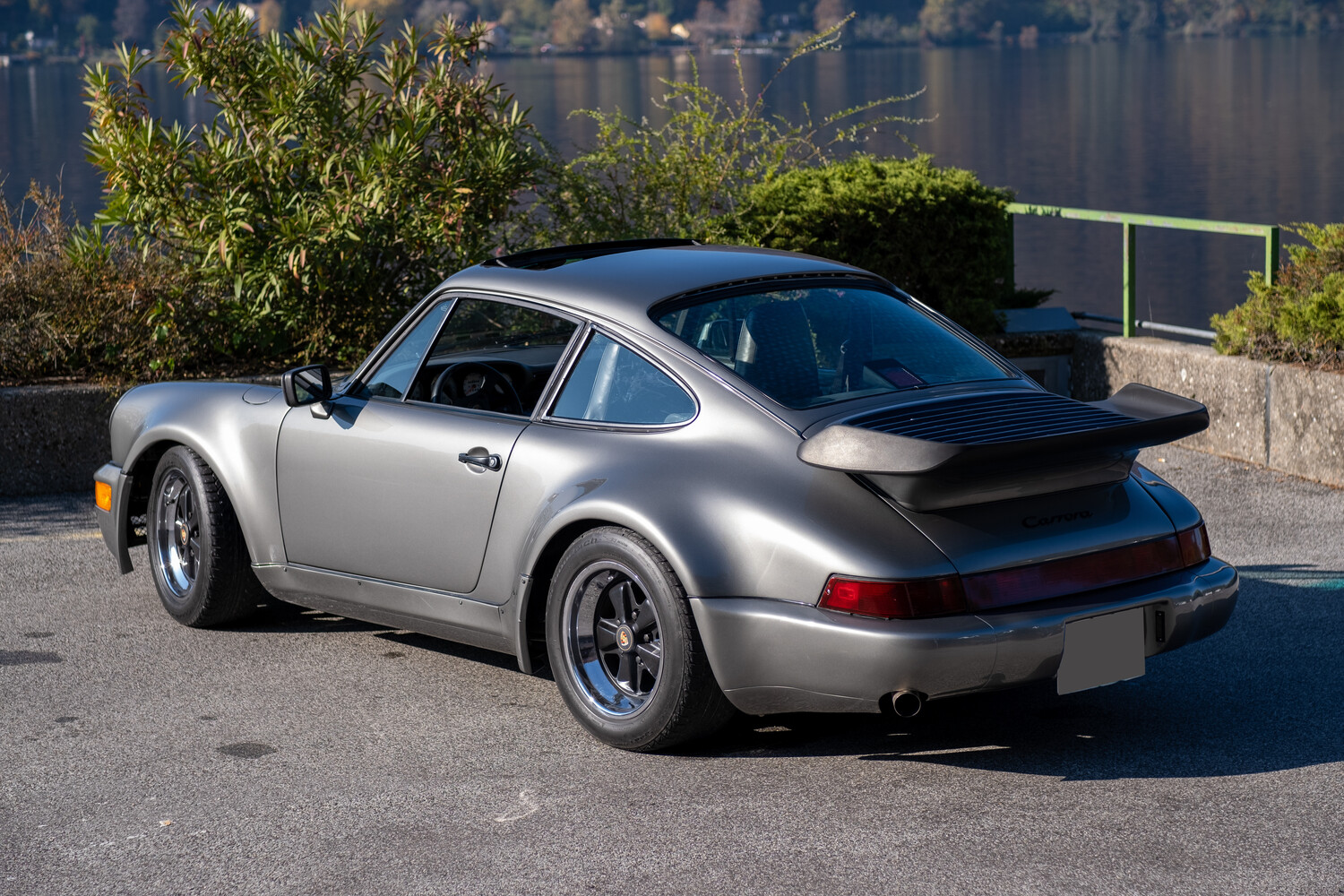 Porsche had to change the number 901 because Peugeot claimed that they had the rights to model designations with three numbers with a zero in the middle. Rather than fighting French logic Porsche changed the name of the new sports car to 911. Internally however the name 901 was never abandoned hence the parts number that for a great part start with 901. The production started slow and the first cars came to the market in 1964 in which year only 234 cars where build. The first 911's had a 2.0 liter air-cooled six-cylinder engine that was placed in the rear and produced 130 hp. This allowed the 911 to accelerate from 0 to 100 km / h in 8.9 seconds. Over the years, the engine capacity grew from 2.0 to 2.2 and 2.4 and then to 2.7, 3.0 and 3.2 liter.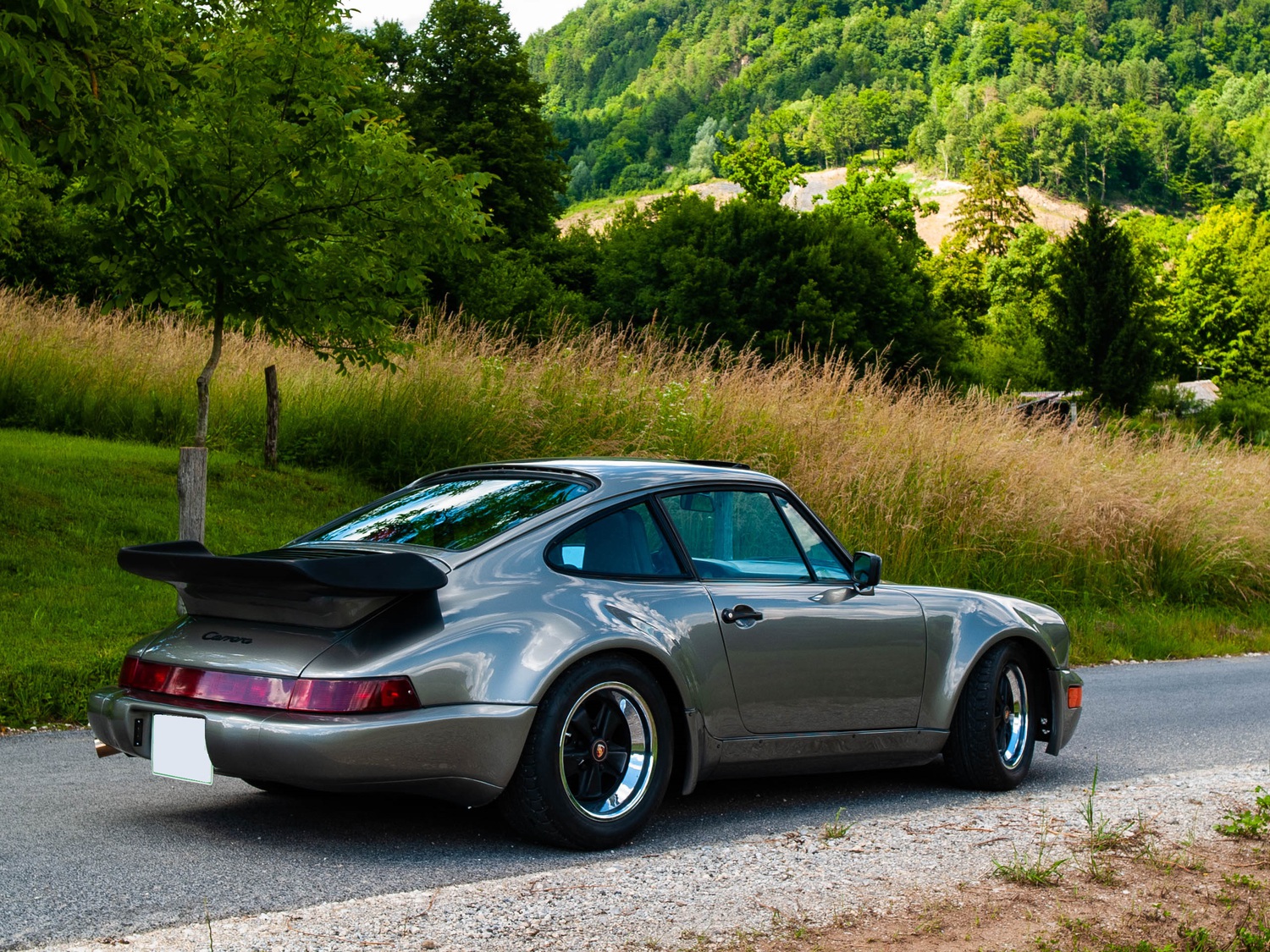 Later in the 964 and 993 models the engine capacity grow even to 3.6. The car which is on auction here is one of the most developed 911's of the classic series: this is a 1987 911 Carrera 3.2 with the G50 gearbox. This car was delivered new in California in the U.S.A. and came to Europe in 2018. It was accident free and had virtually no rust, and was in driving condition. After its arrival it came in a private collection and this collector had the car almost fully taken apart. During this restoration the body was made to a turbo look and fitted with 964 style bumpers.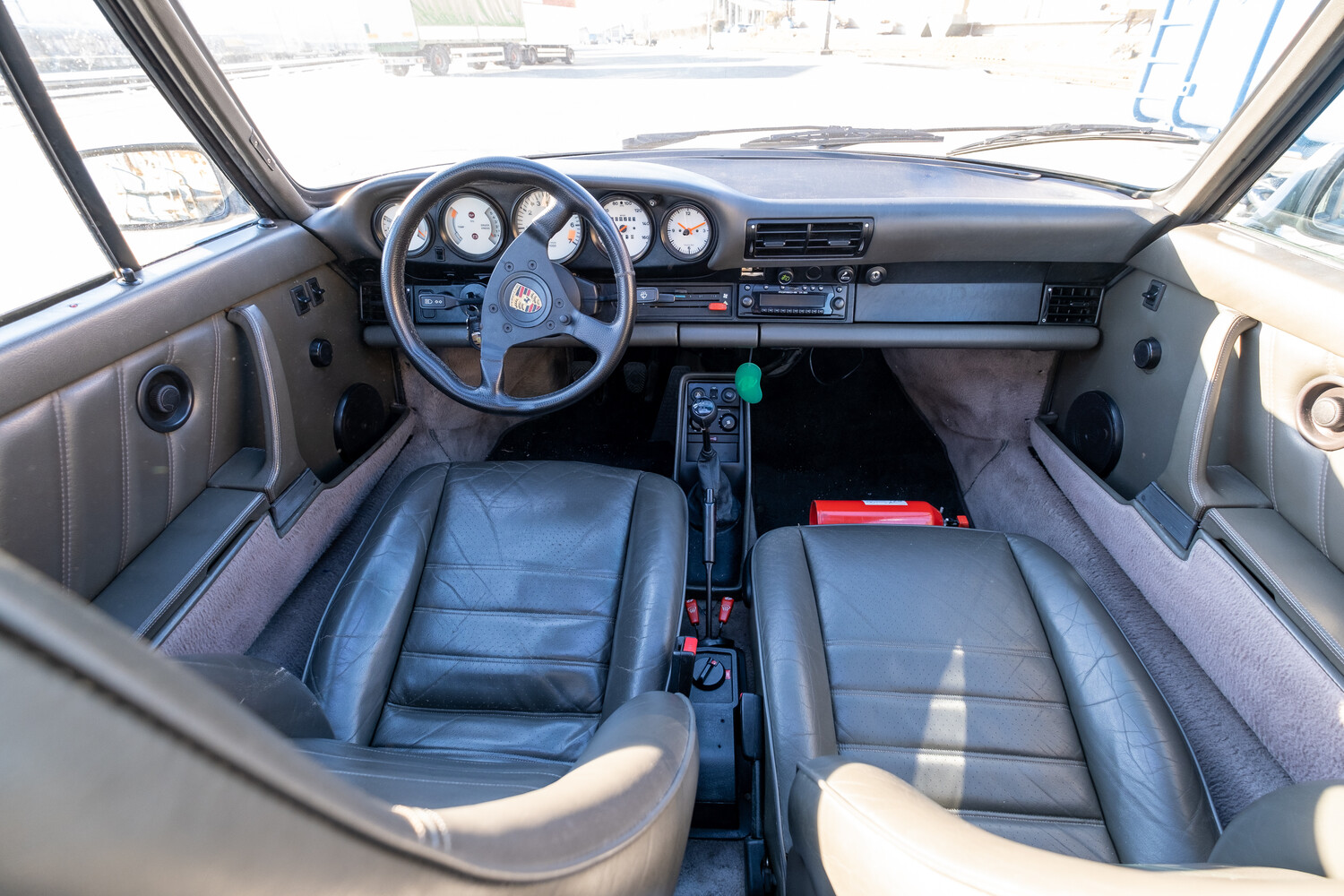 The car was painted after the old paint was removed to blank metal. The engine and gearbox were completely revised. Also the alternator, starter, airco compressor, condenser were checked and rebuild or renewed. The car got new brakes and a new clutch. All this work has been done to a very high standard. There are pictures from restoration invoices in the photo gallery. Of course these invoices will come with the car. Also the original service book and instruction book will come with the car. This car has the original engine so this is a matching numbers car. After the restoration the Porsche was always stored in a dry and heated garage and only used in dry weather circumstance.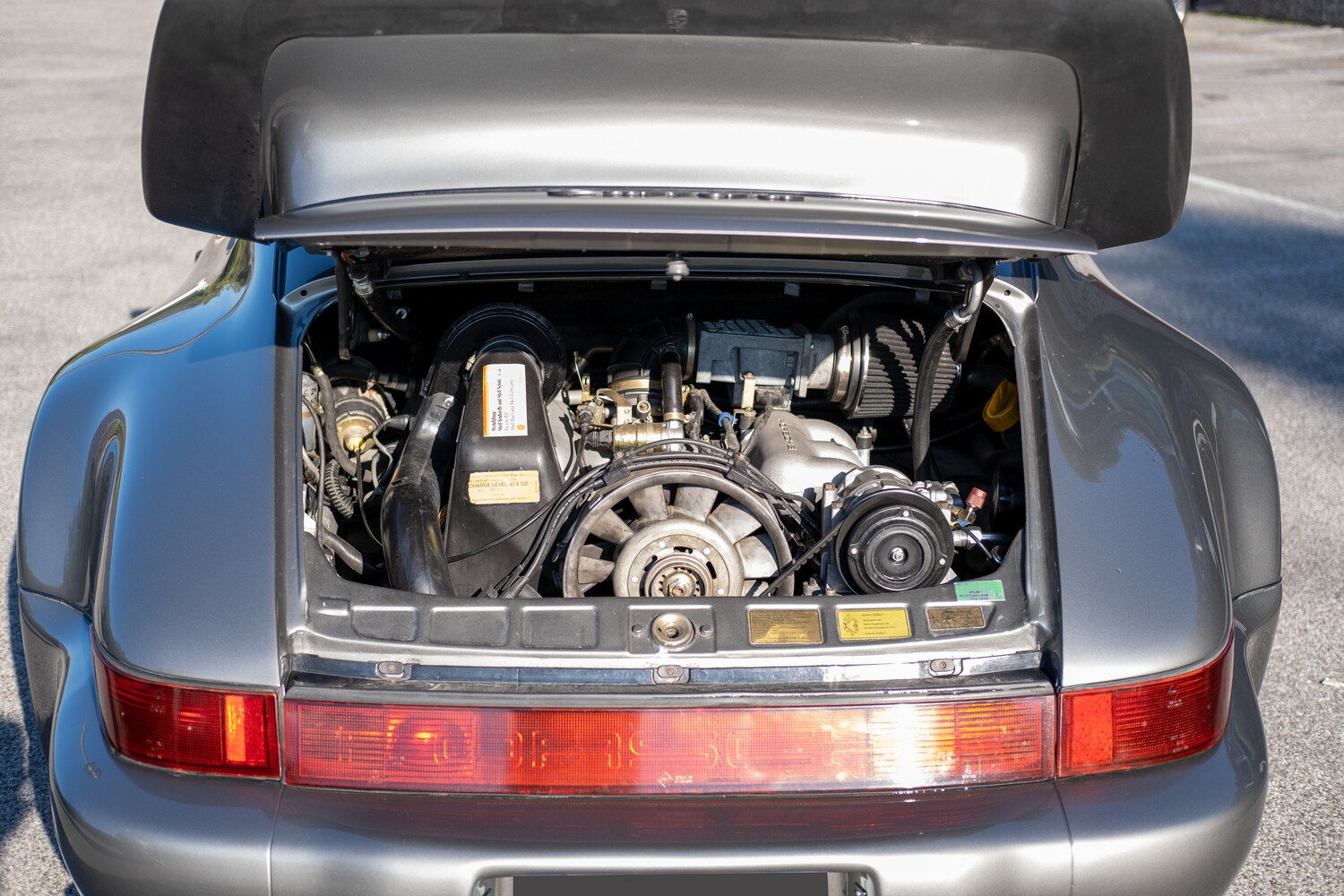 The Porsche looks great inside and out and is ready for big or small trips. It needs nothing. The 911 3.2 with the G50 gearbox are known for their great driving experiences and are well known for their relatively easy and thus relatively low cost maintenance, setting them apart from the high maintenance 964 and 993 models. The car is registered in Slovenia and comes with the Slovenian documents. With these documents it is easy to register the Porsche in any European country because Slovenia is a member of the E.U. This car is one of the most sought after in classic Porsche, looks a good investment and probably is better then money on the Bank! ClassicCarSharks advises that you read the terms of use of this platform, the description of the car carefully and view all the pictures and videos, before you make a bid. All bid are binding and irrevocable.