A restored 1960 Mercedes-Benz 190 SL, finished in gray with red leather and a black soft-top.
Exterior: The exterior of this 190 SL has been completely restored and finished in dark grey. The original steel rims with hubcaps are mounted under the car. Furthermore, the chrome work has been addressed and re-chromed where necessary.
Interior: The interior of the Mercedes-Benz was also completely addressed during the restoration. For example, a completely red interior has arrived and a new red carpet has also arrived. A red tonneau cover has also been chosen. All original clocks are present as well as the original radio.
Technique: The technique is in perfect condition and has been completely overhauled. The engine is an original 1.9 L 4-cylinder engine that has been completely overhauled (the matching block is present, it could not be done anymore because it had already been overhauled). The gearbox has also been completely overhauled and shifts properly.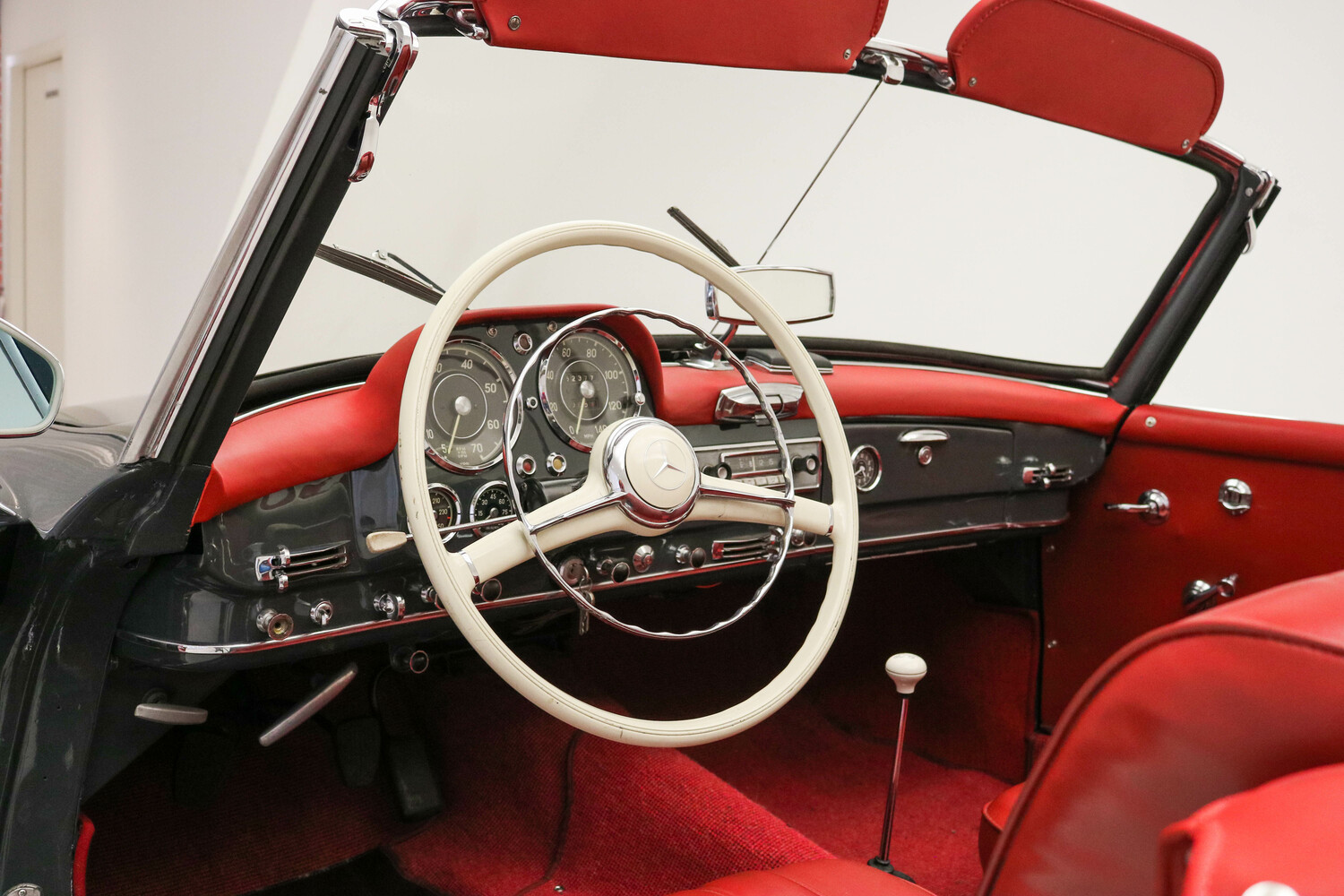 The history: This Mercedes-Benz 190 SL was delivered new in 1960 in America. The car came to the Netherlands in 2010 and was sold in the Netherlands. The car drove around here for +- 5 years, after those 5 years the car was fully restored and the car was part of a collection. After the restoration, the car has driven +- 75 km!
Mercedes Benz 190 SL Year of construction: 1960 Mileage: 52,377 miles Transmission: Manual Cylinder capacity: 1,897 HP: 105 · Soft top Vinyl interior · Fully Restored