A special Lincoln Premiere Coupe from 1957, with a very special and beautiful history!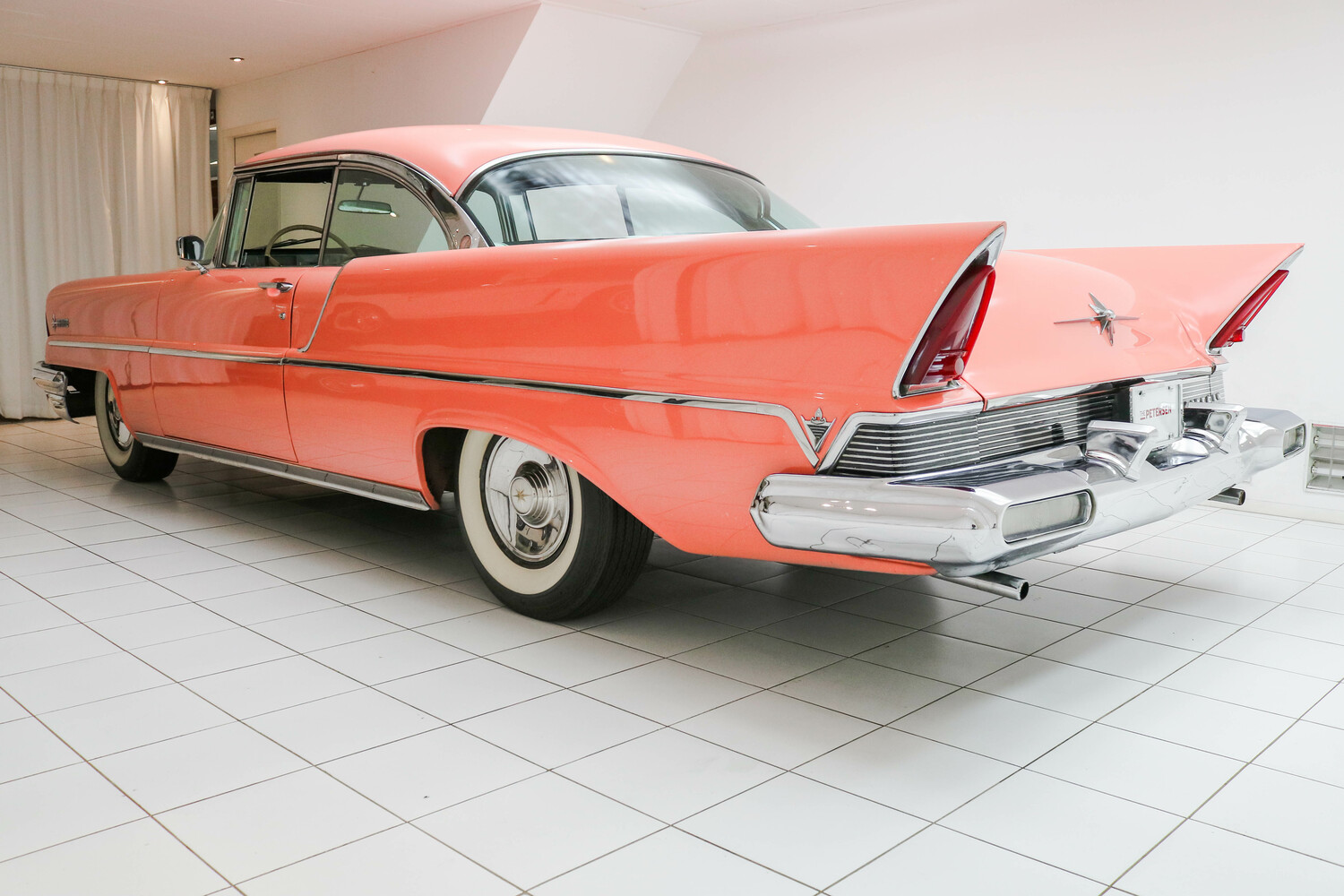 Exterieur: Het exterieur van de Premiere is uitgevoerd in zijn originele kleur Bermuda Coral (roze). Onder de auto zijn de originele velgen met gemonteerd met originele, zeldzame wieldoppen en Whitewall banden. Verder is de auto uitgevoerd met chromen bumpers, sierlijsten en deurgrepen. De auto is eind jaren '80 opnieuw gespoten in zijn originele kleur!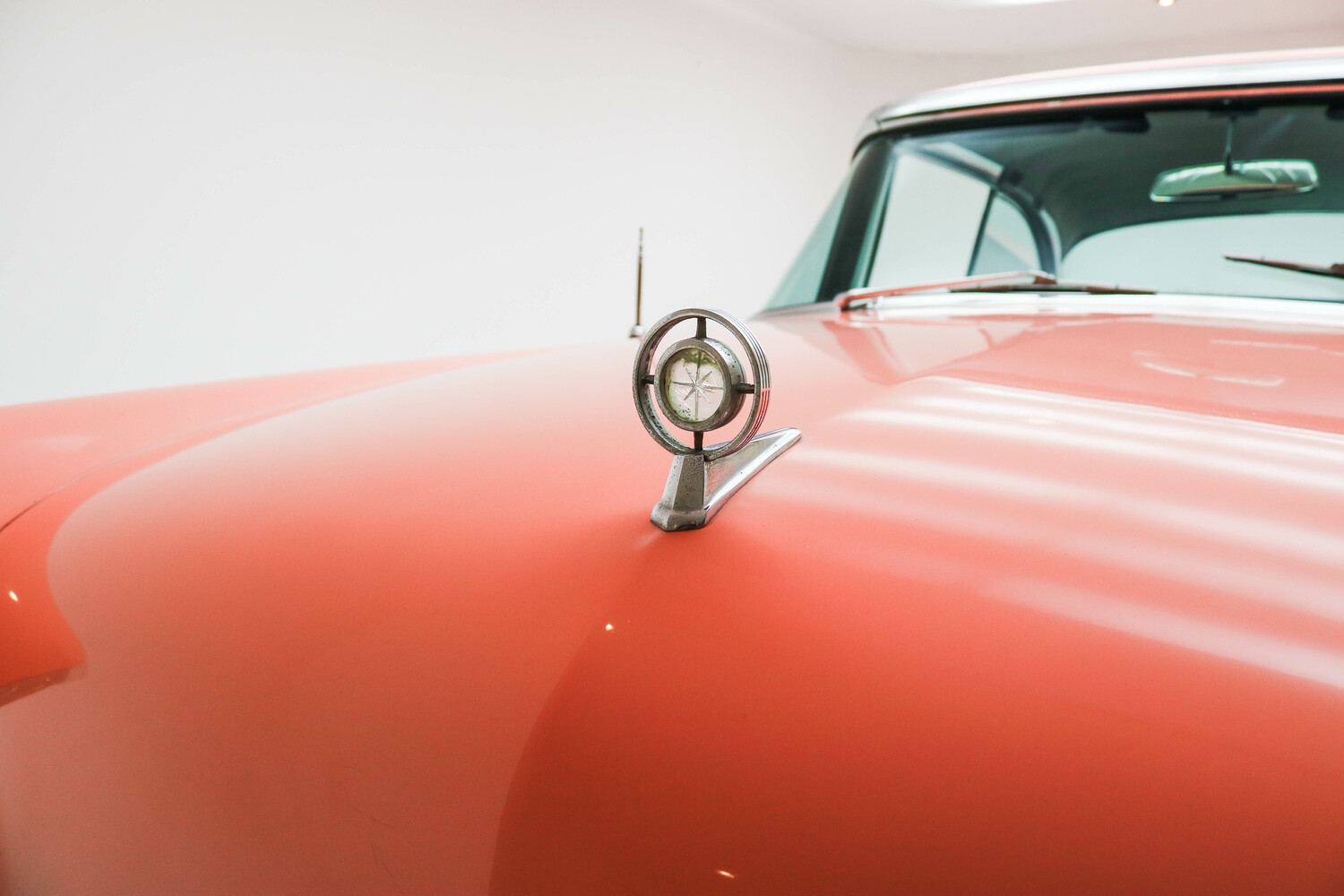 Interior: The interior of this Lincoln is in very good and original condition, in its original color Black/White vinyl. All original clocks are present and in good condition. Furthermore, the car is equipped with all original details on the dashboard as well as an original AM/FM Radio. The original air conditioning unit is present in the trunk space.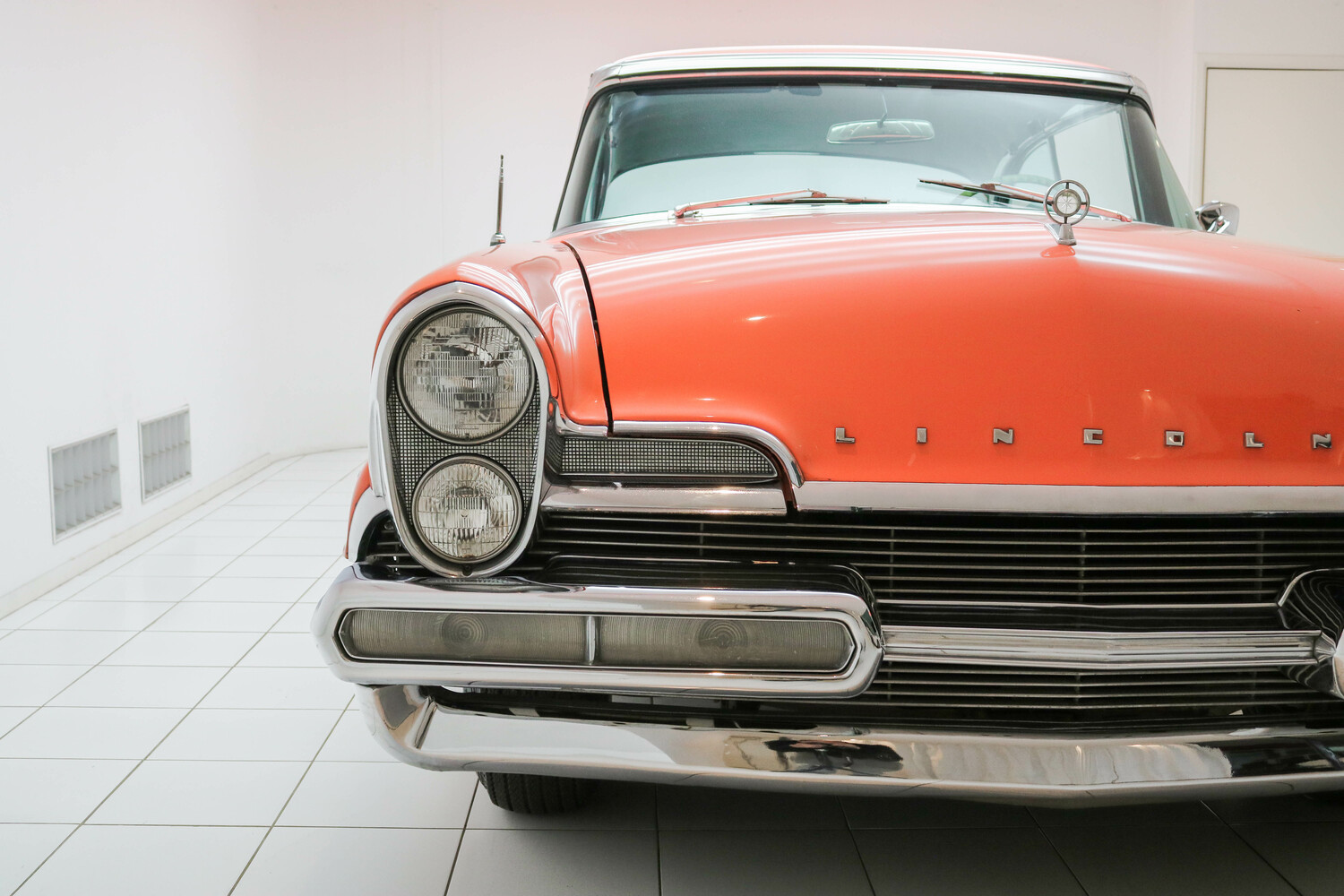 The technique: The technique of the Lincoln is in good condition. The engine is an original 368Ci / 300hp V8 that runs excellent. The power is transferred by an automatic gearbox that shifts well. The car was fully technically prepared in America in 2020/2021.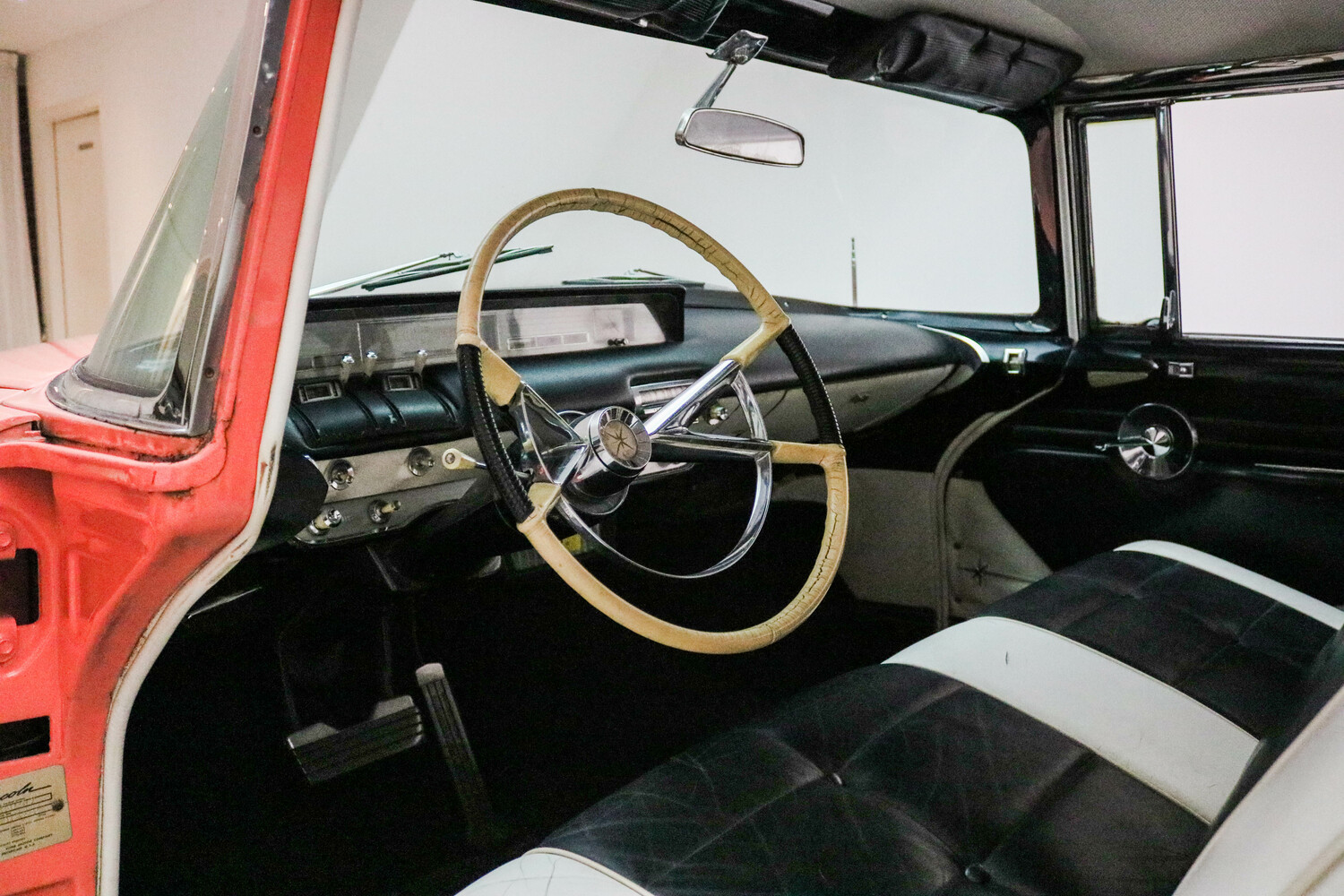 De historie: Deze unieke Lincoln Premiere Coupe heeft een bijzondere en goede historie. De Lincoln is nieuw geleverd in Amerika in 1957, de auto is toen door 20th Century Studios (FOX) geschonken aan de actrice Jayne Mansfield, dit is aantoonbaar met de Lincoln Owner Identification Card. Dit was overigens 1 van de 3 auto's die Mansfield cadeau kreeg, de andere twee waren een roze 1957 Ford Thunderbird & een roze 1957 Cadillac. Na het vroege overlijden van Mansfield (mid 1960's) is de auto naar het Cars of the Stars Museum gegaan. Waar die eind jaren '80 is verkocht aan een particuliere verzamelaar. De particuliere eigenaar heeft de auto toen deels laten restaureren en heeft hem in 2000 bij het Petersen Automotive Museum tentoongesteld. De laatste eigenaar (3e) heeft de auto tot 2021 gehad en tentoongesteld bij het Petersen Automotive Museum.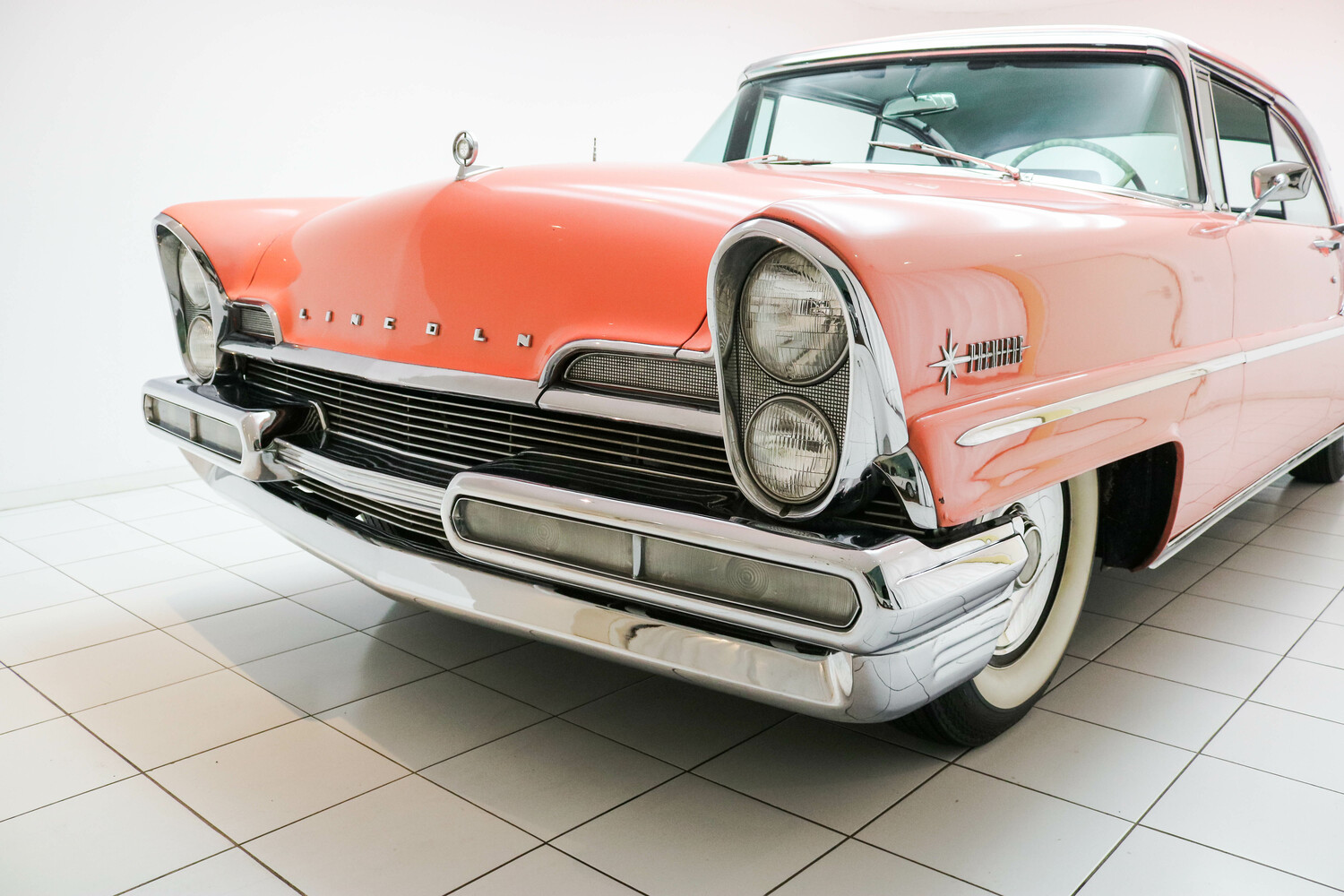 Year of manufacture: 1957 Color Bermuda Coral: (Pink) Mileage: 26,151 miles Transmission: Automatic Cylinder content: 6.030 HP: 300 · Matching Numbers Vinyl interior