The Volvo Amazon was a mid-sized car made bij Volvo cars in Sweden. It was build from 1956 till 1970. The first introduction was at the New York International autoshow in 1959.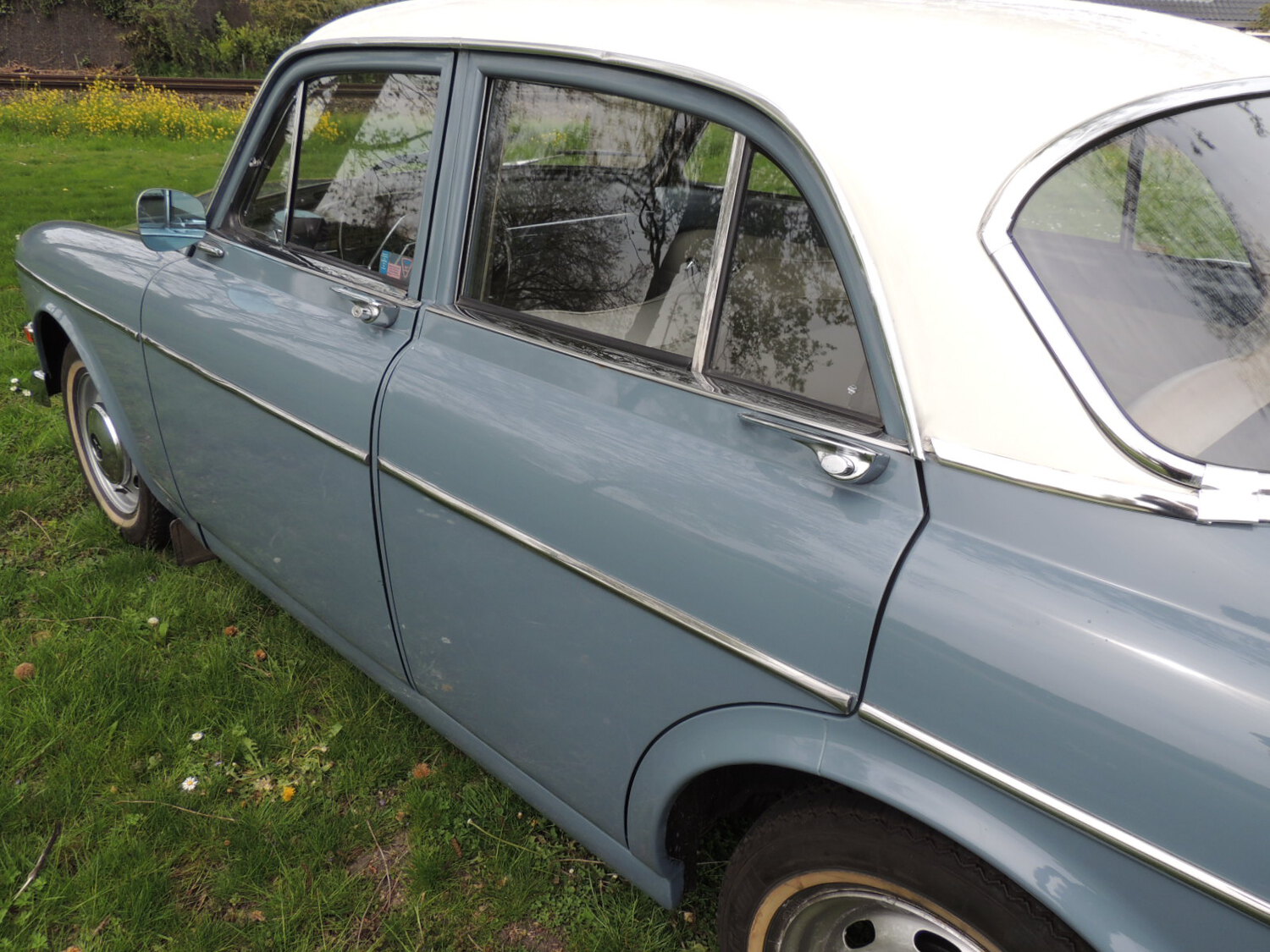 The Amazon shared the wheelbase and his tall posture predecessor the PV444/544 and was available in 3 body styles: a two-door sedan, a four-door sedan, and a five-door wagon. Volvo was in 1959 the first car manufacturer in the world that offered front seat belts as standard equipment for all markets! Later on Volvo equipped the Amazon with three-point seat belts as standard equipment, also as the first manufacturer in the world!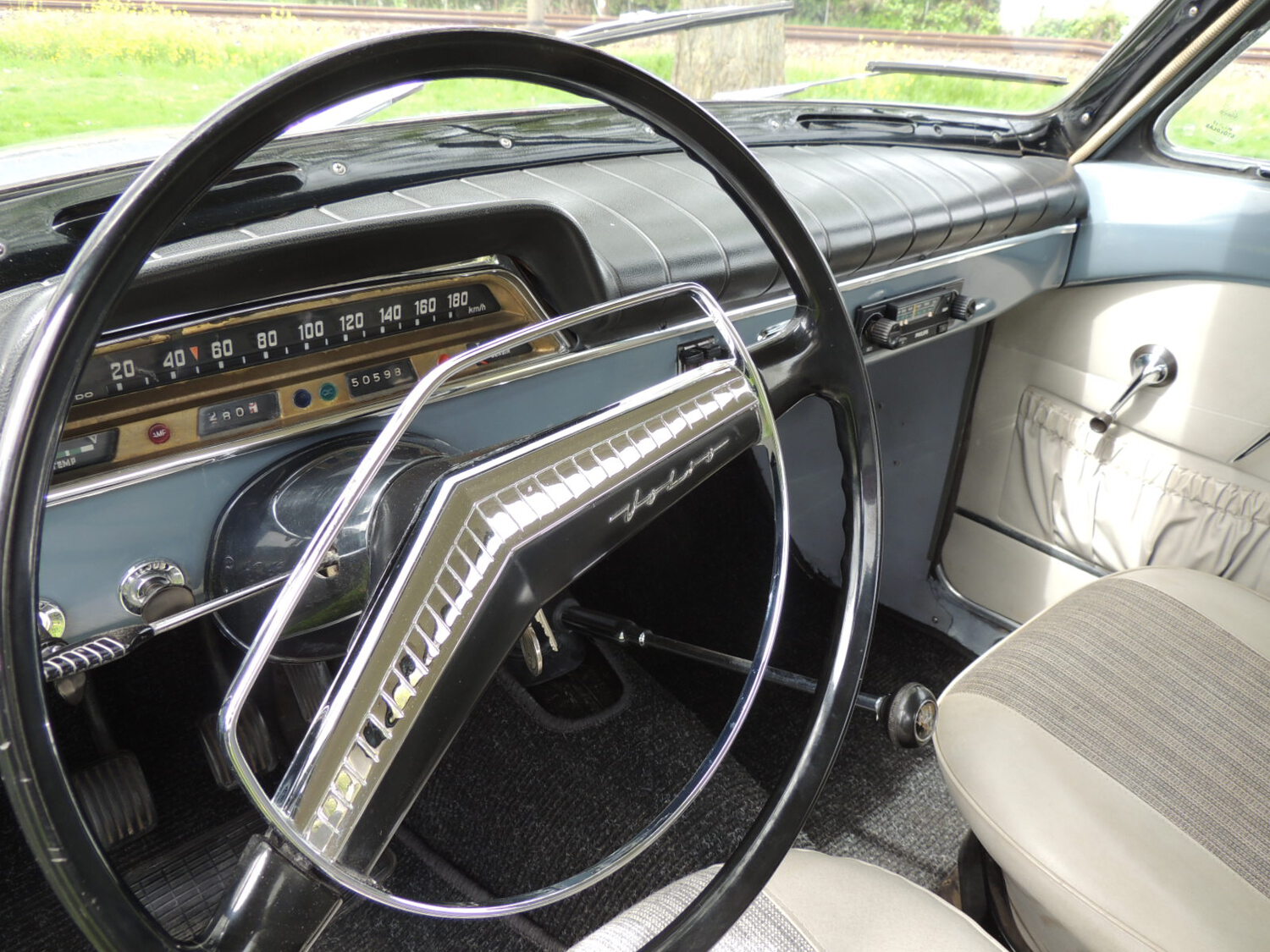 When introduced, the car was named the Amason from the female warriors in the Greek mythology, the Amazons. German motorcycle manufacturer Kreidler had already registered the name and the two companies agreed that Volvo could only use the name in Sweden, modified to Amazon. For the rest of the world it became the name the "120 series". The Amazon was originally manufactured at Volvos plant in Gothenburg and later in the Torslandaverken plant. In total 667.691 Amazons were produce of which 234.653 were 4-door sedans . This car was a big export success for Sweden: 60% of the cars were exported.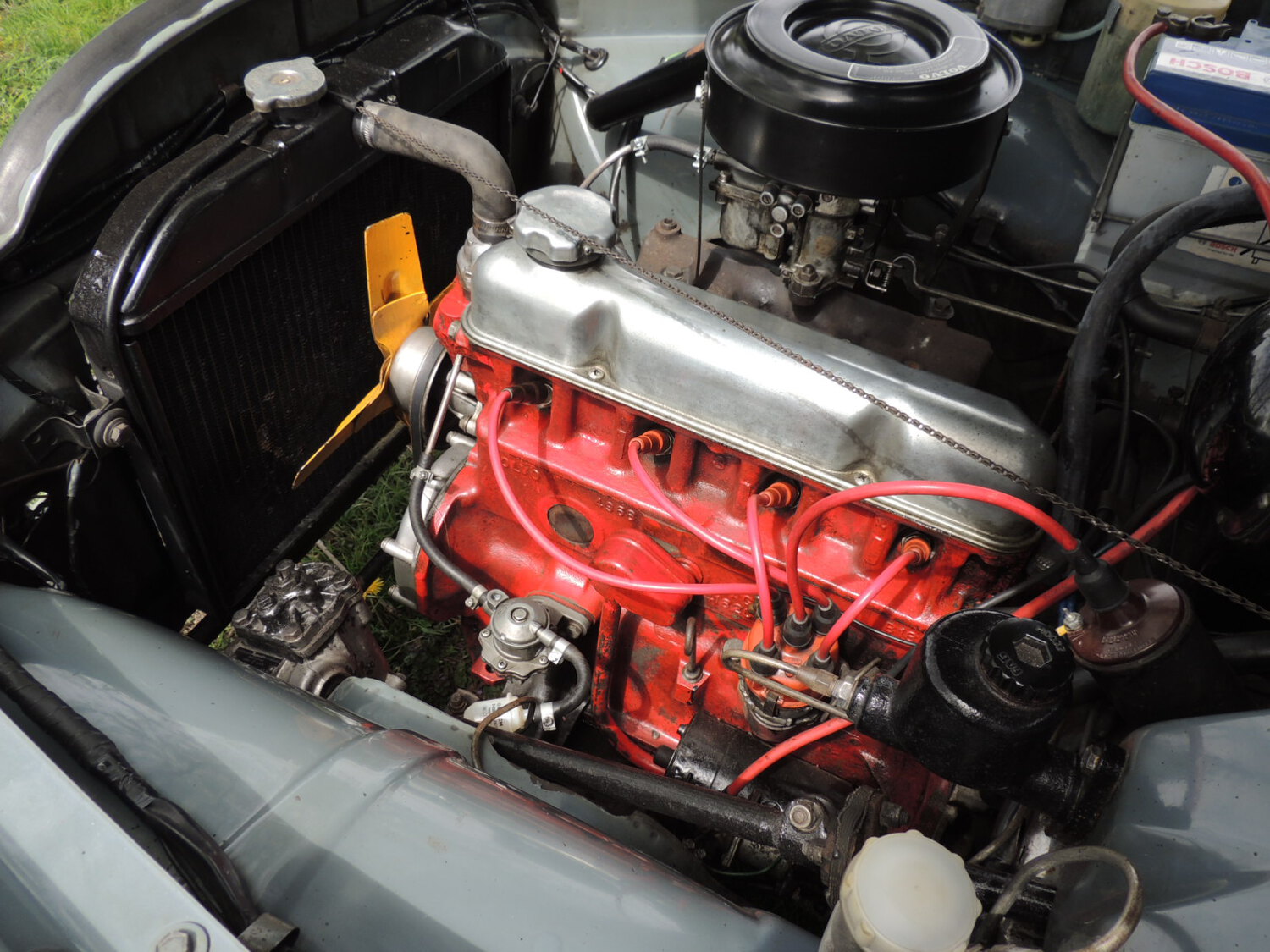 The bodywork of the Amazon is constructed of phosphate-treated steel (to improve paint adhesion) and with heavy use of undercoating and anti-corrosive oil treatment these cars were know to be very durable. The Amazon platform was als used as the basis for the Volvo P1800 sportscar. The last Volvo Amazon was manufactured on 3 July 1970.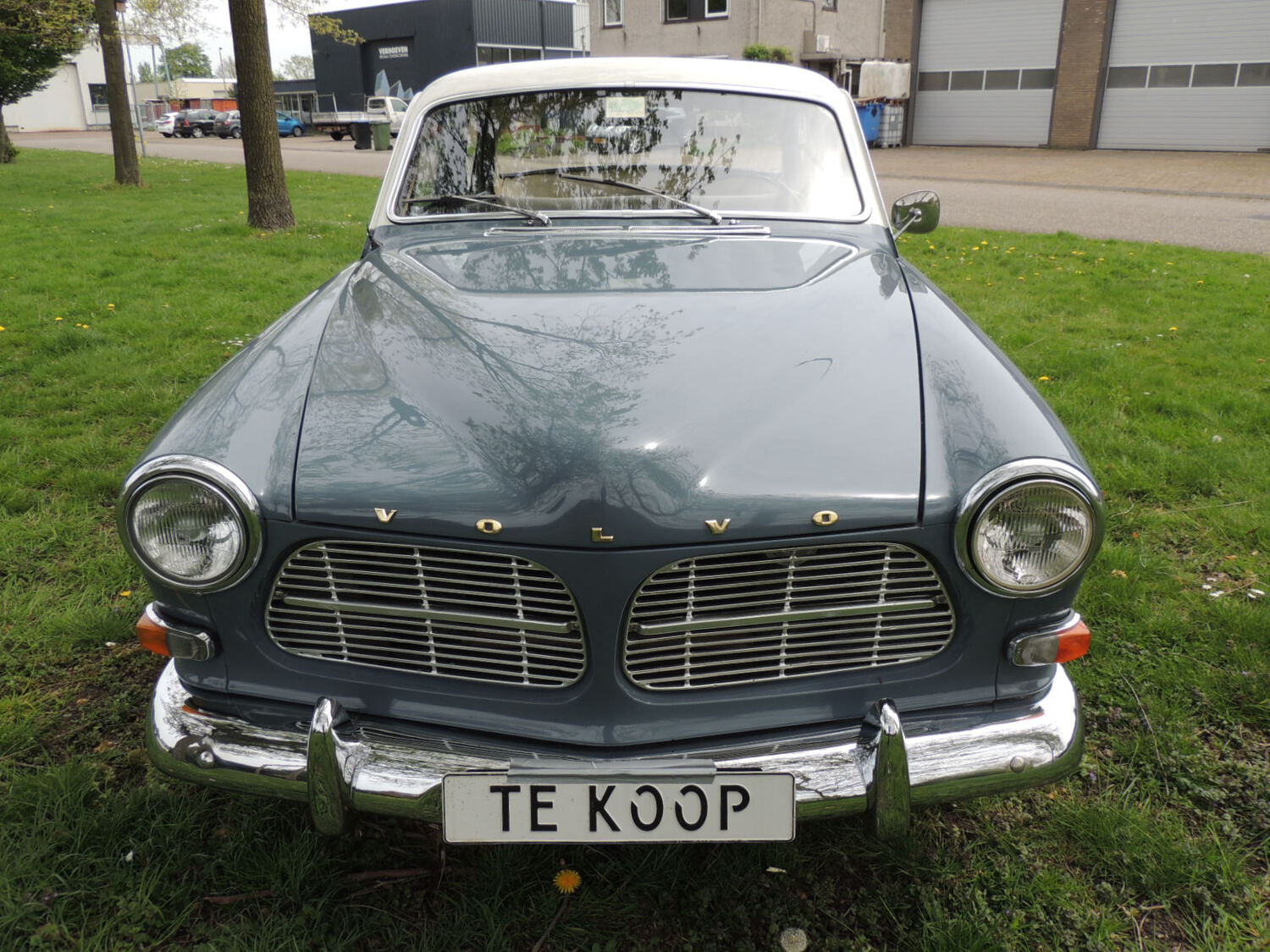 The Volvo Amazon which is on auction here is officially named Volvo P12134 and is equipped with a B18 engine which are know for their durability. This Amazon is with his current owner for 26 years! He bought the Volvo on the world famous Techno Classica Fair in Essen in Germany in 1995 and brought it to The Netherlands. The Volvo was delivered new in Sweden and had stayed with one owner in Sweden. This is a two owner car! It had been repainted when the current owner bought it. It has never been repainted since then and it still looks very good in his two-tone color scheme of Light bleu with a white roof. The car has always been stored inside in a dry and heated garage. In the past the car was treated with an antirust treatment and this still shows: the car has no rust and also the underside is shows no rust and is completely original and not welded.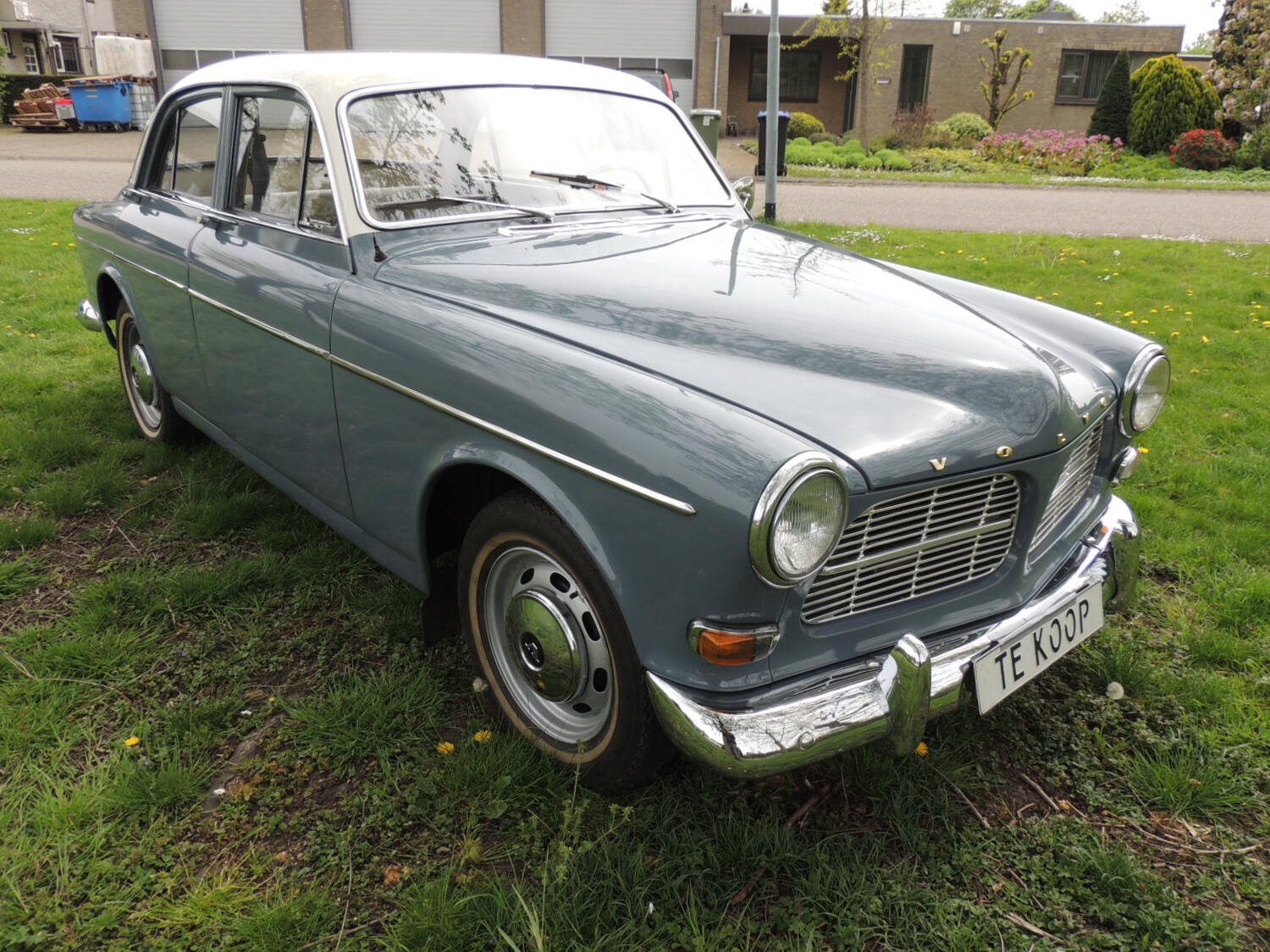 The Volvo was only used in dry weather and has been serviced regularly. The odo meter shows 50598 kilometers but this cannot be guaranteed to be original. The car is ready to drive and needs nothing. The Volvo has a valid Dutch registration and comes with the instruction booklet. ClassicCarSsharks advises that before you make a bid that you read the terms of use of this site, read the description of the car fully an view all pictures and videos so that you have a clear view of what you are bidding on. All bids are binding and irrevocable.