The Jaguar XJS was introduced on 10 September 1975. The design and development, directed by William Heynes Chief Engineer and Technical Director had begun in the late 1960s by the code name of project XJ27, with an initial shape penned by Malcolm Sayer.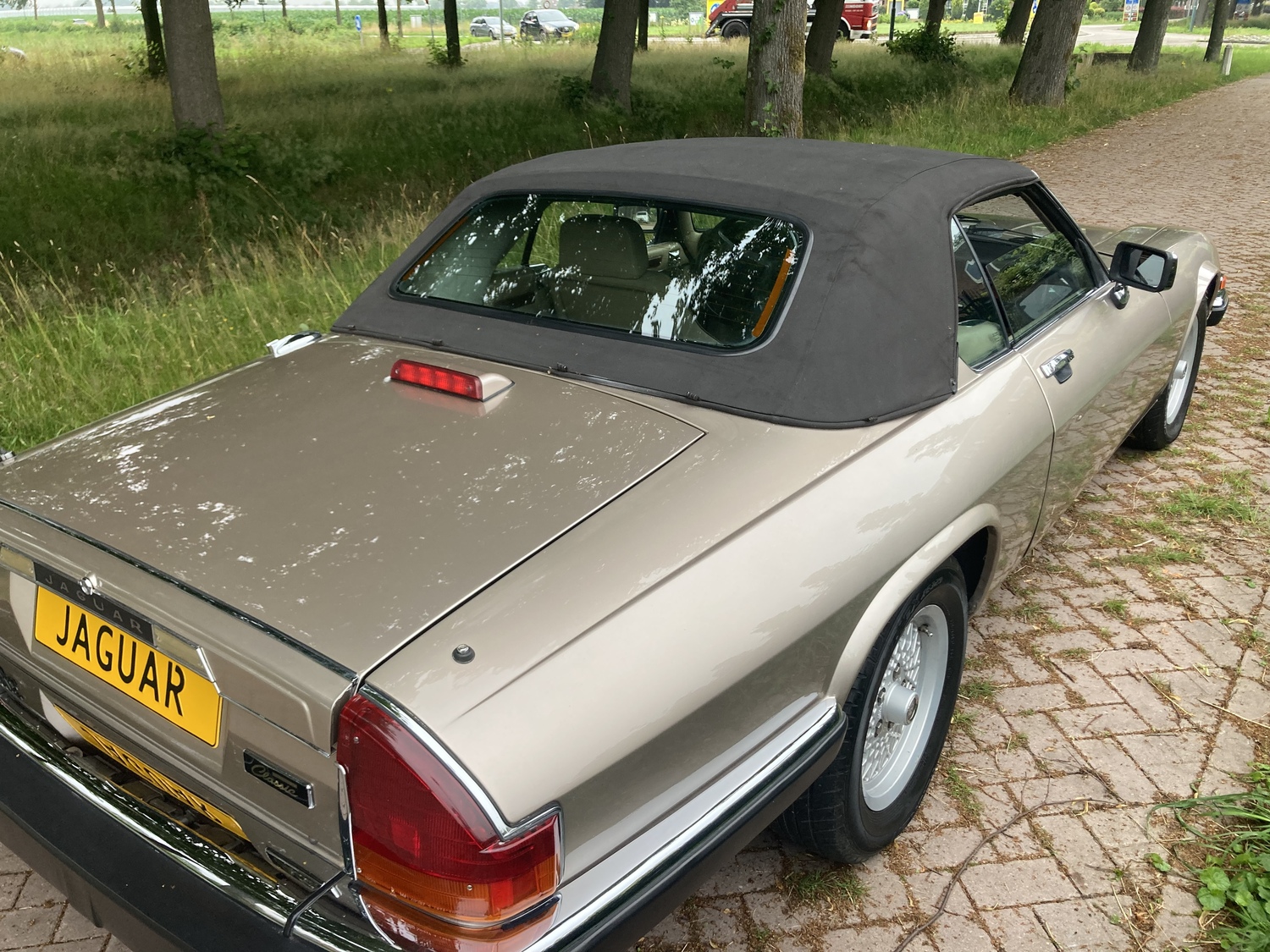 ate 1960s by the code name of project XJ27, with an initial shape penned by Malcolm Sayer. After his death in 1970 it was completed by the in-house Jaguar design team, headed by Doug Thorpe. Power came from the Jaguar V12 engine with a choice of a manual or an automatic transmission, but the manual was soon dropped as they were left over from V12 E Type production. V12 powered production automobiles were unusual at the time; Italian luxury sports car makers Lamborghini and Ferrari produced such models. The specifications of the XJ-S compared well with both Italian cars; it was able to accelerate to 97 km/h in 7.6 seconds and had a top speed of 230 km/h. Jaguar launched the XJS in the middle of the oil crisis and the market for a 5.3-litre V12 grand tourer was small.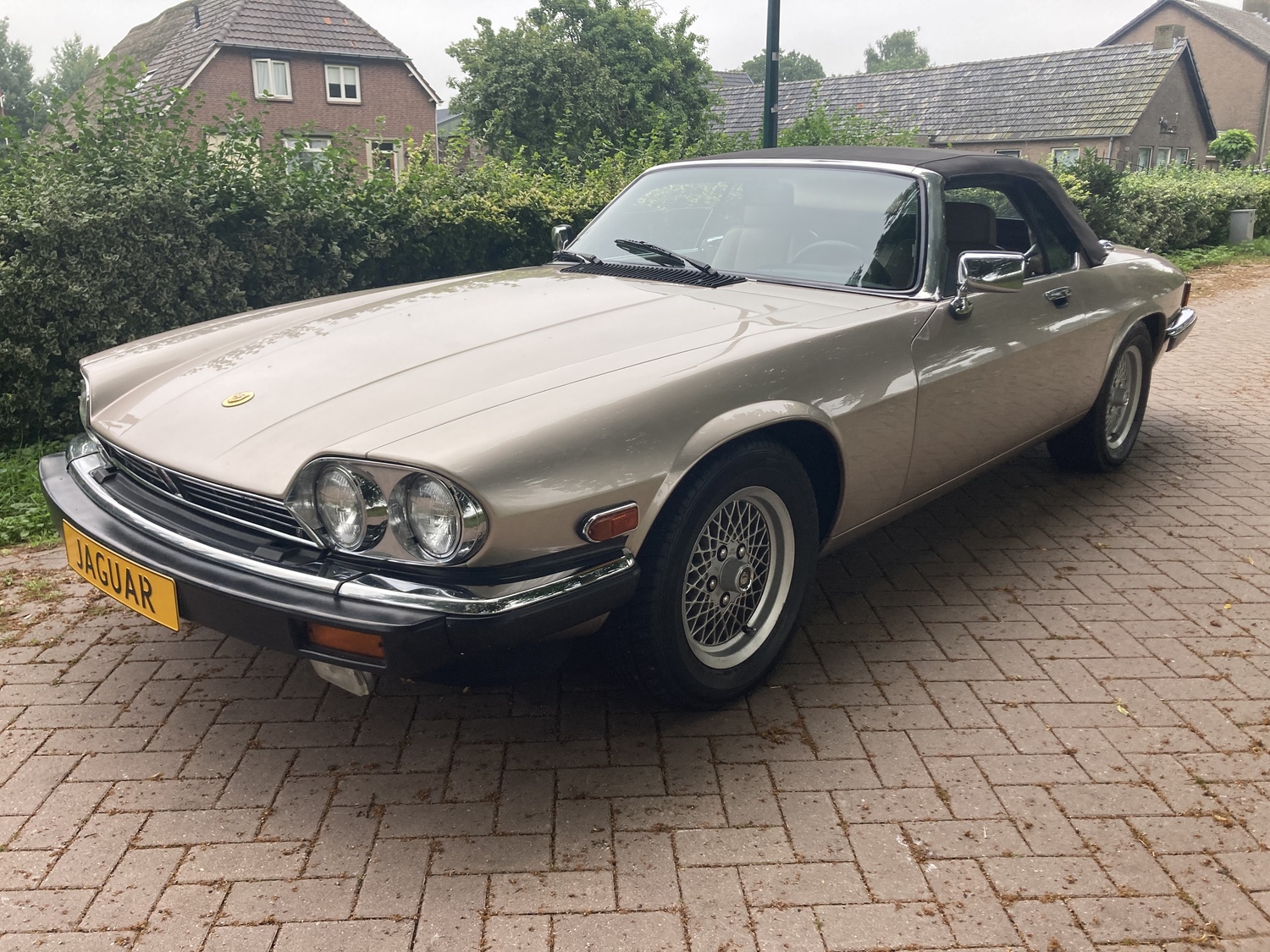 The XJS got a major facelift in 1991 with new bumpers and also a 4.0 liter 6-cilinder engine became available. The XJS was discontinued in 1996, after 21 years in production, superseded by the XK8. This Jaguar XJS has the V12 engine, was build 1991 and was sold wen new in the U.S.A. This really shows because the Jag is rust free. It has been kept out of the sun and out of the rain as much as possible! The current owner, being a thru car enthusiast, has had this car for 2 years and has been a very responsible care taker of this XJS, warming it up and driving it round the block very regularly, but only in dry weather circumstances.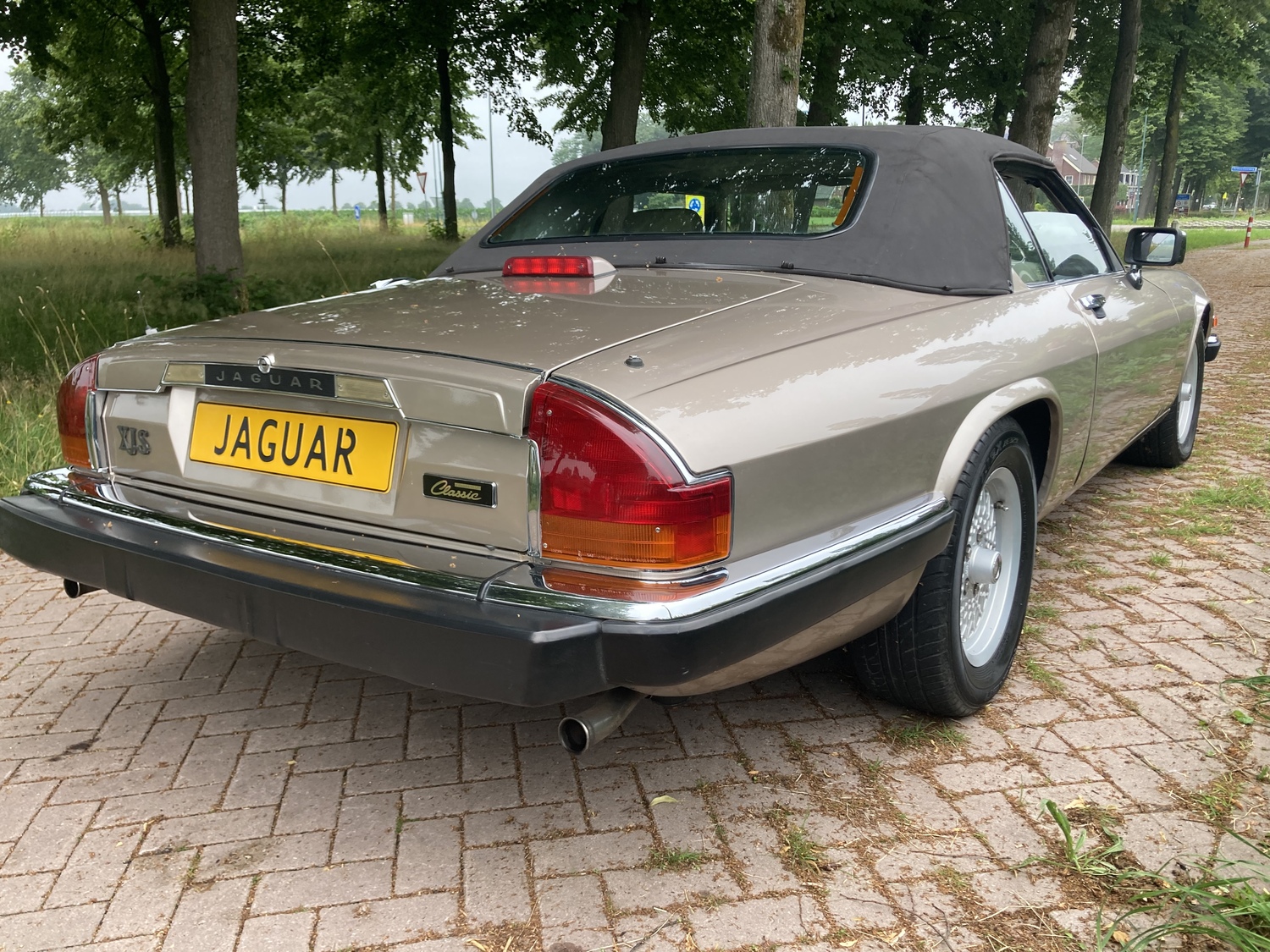 The Jaguar was always parked in a heated and dry garage when he was with the current owner. Now the current owner has decided to sell this legendary car on to the next caretaker. The odo meter on this Jaguar shows only 166000 kilometers ( 102.000 miles) and the current owner believes that this the real kilometers the car has driven. Because there is no service book the owner cannot proof or guarantee this but if you would see the car yourself you will be convinced of this yourself very soon. This Jaguar looks very good from the outside and also in the interior and in the trunk this Jaguar looks very nice with only very little signs of usage. This XJS convertible has the 12 cylinder 5.3 liter engine with an automatic gearbox.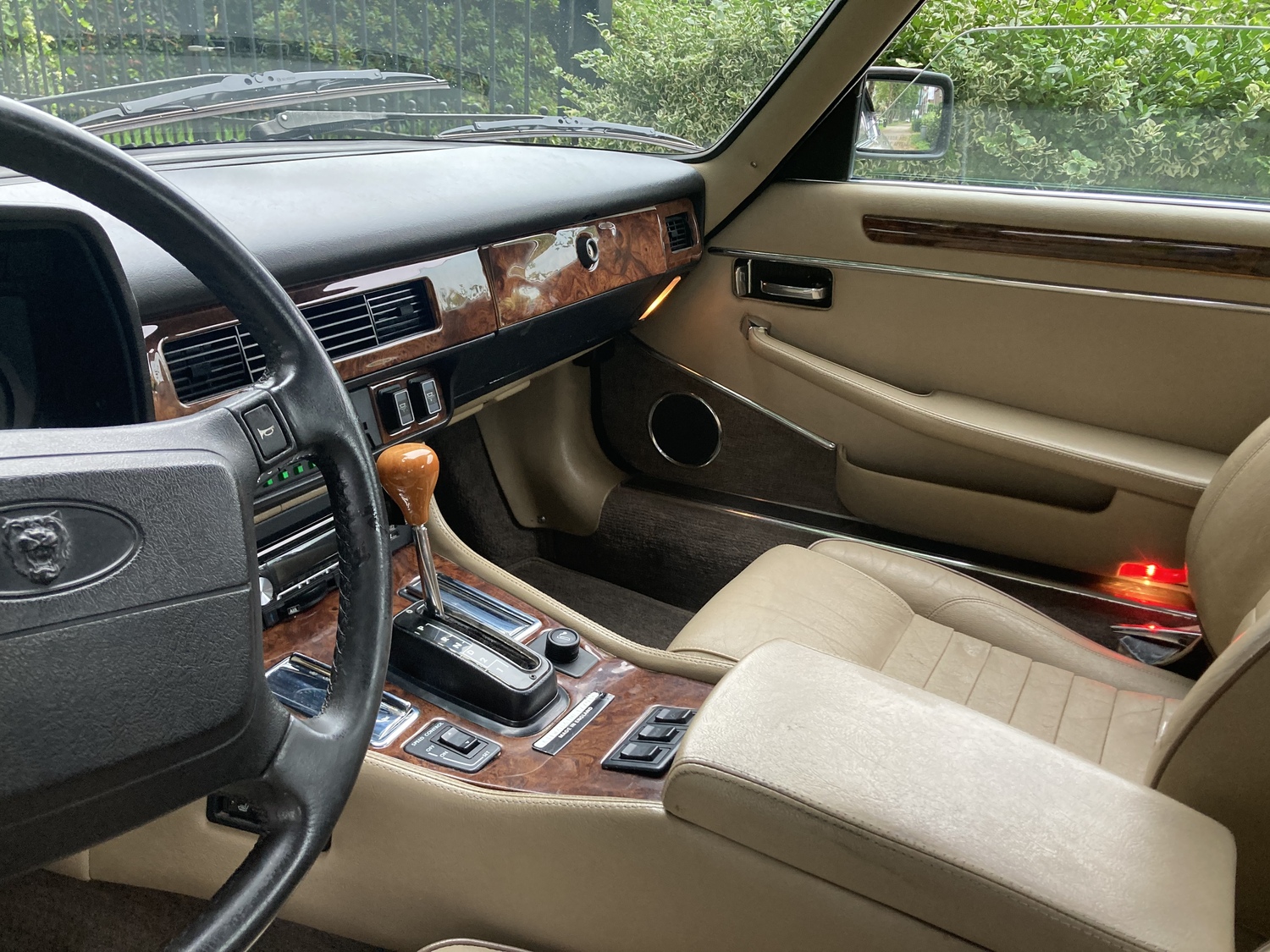 This car was delivered from the factory in Coventry in the United Kingdom in beige metallic paint with a beige interior and has a recently renewed dark brown sofftop, a truly majestic color combination The soft top is operated electrically and it functions well. Recently the car was fitted with a new battery. The car comes with the original American Title and the import documents. The import taxes for the whole E.U. are paid. This means that you can bring the Jaguar to any E.U.-country without paying extra import taxes. This Jaguar is sold as-is, that means without any guarantees. Before you make a bid please read the terms of use of this platform and all text of the car carefully and have a good look at all the pictures, videos and the inspection report to have a good impression of this beautiful Jaguar XJS. All bids are irrevocable and legally binding. Please note that this is a V.A.T. car. This means that your bid is excluding V.A.T. If you are a private person the VAT of 21% will be added on your winning bid price. If you have a valid V.A.T.number in the E.U. then the Jaguar can be delivered under this number without V.A.T.