The history of BMW begins on February 15, 1912, when the German mechanical engineer and aviation pioneer Karl Friedrich Rapp founded his aircraft engine factory called Rapp Motorenwerke GmbH, to build and commercialize engines for monoplane and biplane aircraft.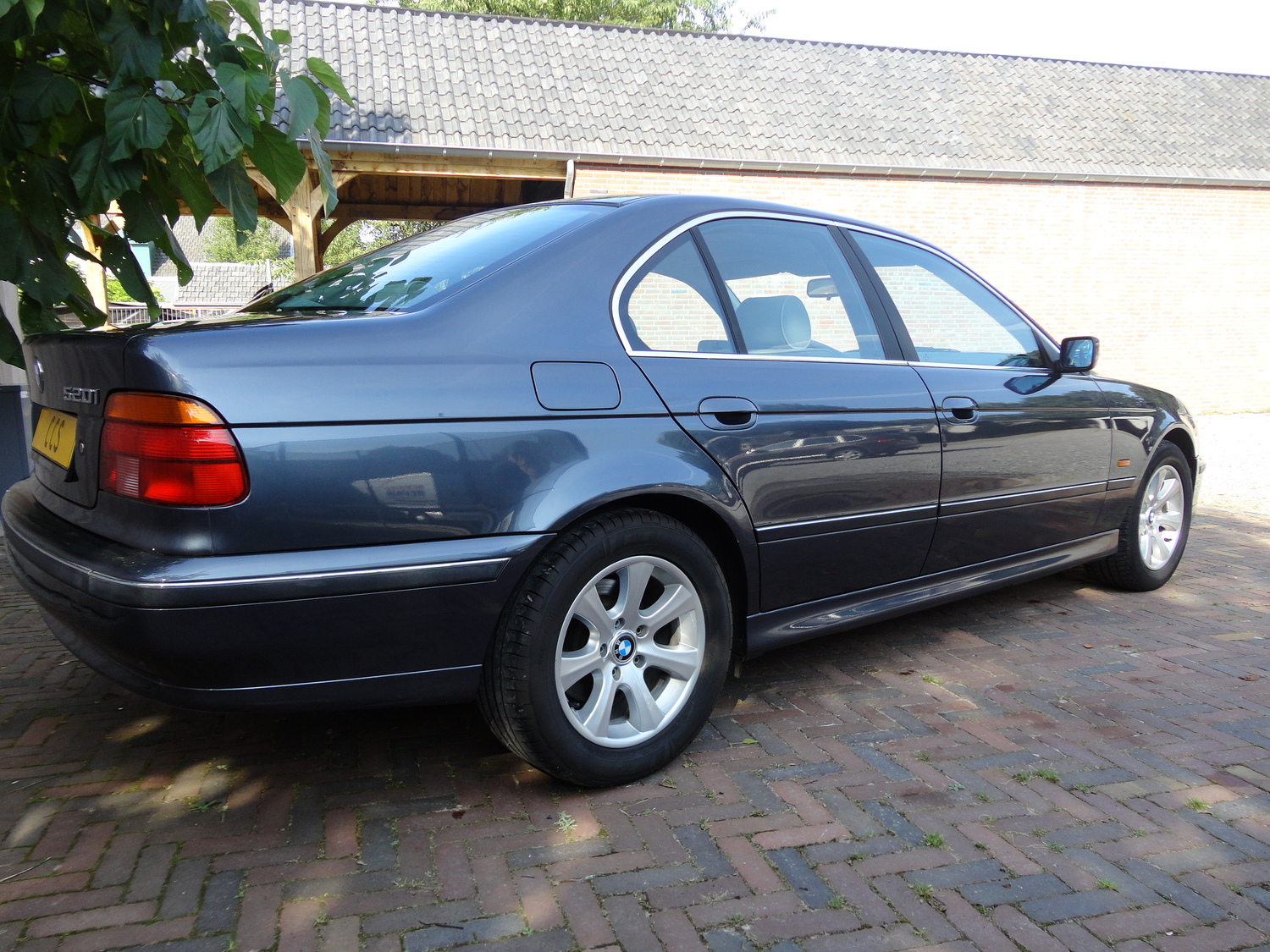 The location chosen was the Milbertshofen district in the Bavarian city of Munich. The company is growing rapidly and already has 370 employees in 1915. In 1916 Karl Rapp sells his company to Gustav Otto, who merges it with his company "Aerowerke Gustav Otto" (A.G.O.) founded in 1912. The new company will be named Bayerische Flugzeug Werke. BMW considers the founding date of its legal predecessor Bayerische Flugzeug Werke (March 7, 1916) as the founding date and the 100th anniversary was celebrated on March 7, 2016.

Die Geschichte von BMW beginnt am 15. Februar 1912, als der deutsche Maschinenbauer und Luftfahrtpionier Karl Friedrich Rapp seine Flugmotorenfabrik Rapp Motorenwerke GmbH gründete, um Motoren für Ein- und Doppeldecker zu bauen und zu vermarkten. Als Standort wurde der Stadtteil Milbertshofen im bayerischen München gewählt. Das Unternehmen wächst rasant und beschäftigt 1915 bereits 370 Mitarbeiter. 1916 verkauft Karl Rapp sein Unternehmen an Gustav Otto, der es mit seiner 1912 gegründeten Firma "Aerowerke Gustav Otto" (AGO) verschmilzt. Das neue Unternehmen erhält den Namen Bayerische Flugzeug Werke. Als Gründungsdatum betrachtet BMW das Gründungsdatum seiner Rechtsvorgängerin Bayerische Flugzeug Werke (7. März 1916) und das 100-jährige Jubiläum wurde am 7. März 2016 gefeiert.

One of BMWs most successful models is the BMW 5-series, which first appeared on the market in 1972. The 5-series was an instant sales hit. The car being auctioned here is a BMW 520i Van 1997. The fifth generation of the BMW 5 series is called the E39 in BMW language. The BMW E39 models were the BMW 5 Series models from 1995 to 2003 with a facelift in 2000. It was the successor to the BMW E34. A very important improvement of the E39 compared to the E34 is the application of the so-called multi-link rear suspension, which dramatically improved the handling. In 1997, the very successful station wagon, called BMW Touring, was also introduced.

Eines der erfolgreichsten Modelle von BMW ist der BMW 5er, der 1972 erstmals auf den Markt kam. Der 5er war auf Anhieb ein Verkaufsschlager. Versteigert wird hier ein BMW 520i Van 1997. Die fünfte Generation der BMW 5er Reihe heißt in BMW Sprache E39. Die BMW E39 Modelle waren die BMW 5er Modelle von 1995 bis 2003 mit einem Facelift im Jahr 2000. Es war der Nachfolger des BMW E34. Eine sehr wichtige Verbesserung des E39 gegenüber dem E34 ist der Einsatz der sogenannten Mehrlenker-Hinterradaufhängung, die das Handling dramatisch verbessert. 1997 wurde auch der sehr erfolgreiche Kombi namens BMW Touring vorgestellt.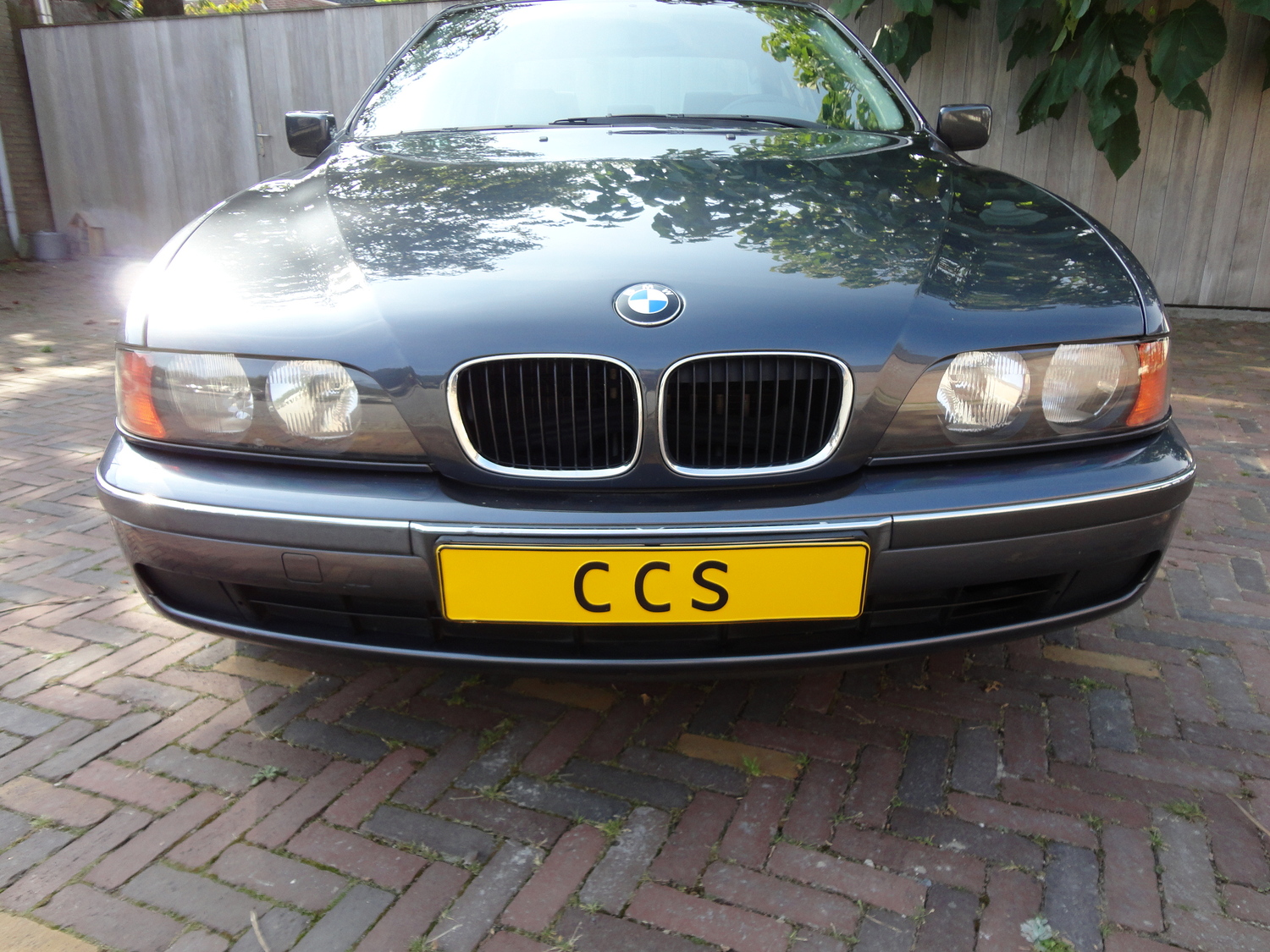 This uniquely beautiful youngtimer BMW 520I Automatic has an original km. Stand of only 45871 kilometers. Both the body and the interior are in very neat condition. This car is damage free. The service book is present and each service is stamped by the same BMW dealer in Belgium that delivered the car new. The Belgian CAR Pass is also present and supplied with the car. In addition, two original keys are present. The car now has a Dutch registration and can be delivered with a new MOT at no extra cost if desired.

Dieser einzigartig schöne Youngtimer BMW 520I Automatik hat einen originalen km. Stand von nur 45871 Kilometer. Sowohl die Karosserie als auch das Interieur sind in einem sehr gepflegten Zustand. Dieses Auto ist schadenfrei. Das Serviceheft ist vorhanden und jeder Service wird von demselben BMW-Händler in Belgien abgestempelt, der das Auto neu geliefert hat. Der belgische CAR Pass ist ebenfalls vorhanden und wird mit dem Auto geliefert. Außerdem sind zwei Originalschlüssel vorhanden. Das Auto hat jetzt ein niederländisches Kennzeichen und kann auf Wunsch ohne Aufpreis mit einem neuen TÜV geliefert werden.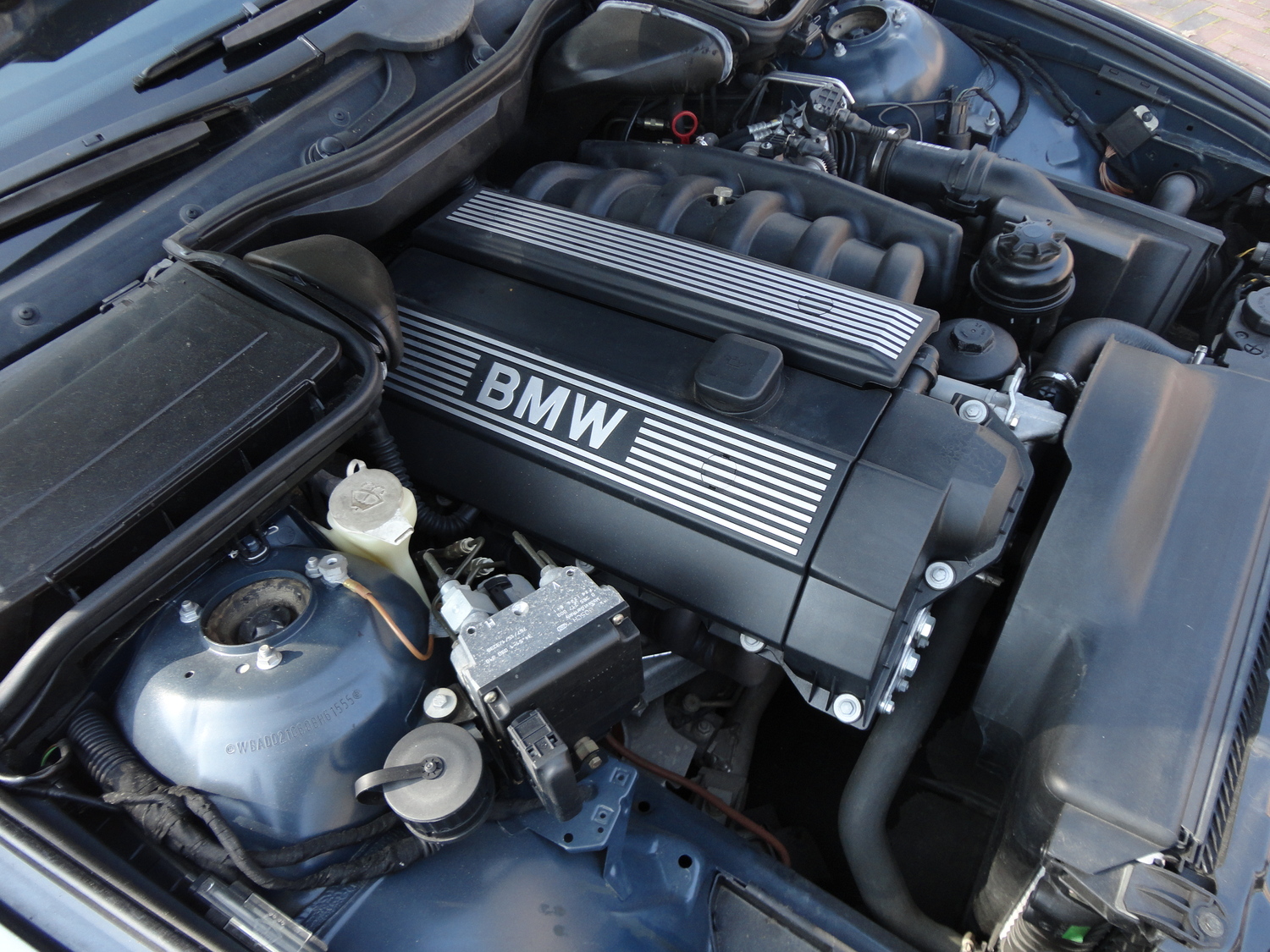 When you drive this car you will notice the look and feel of this car: this is quality. The BMW 5 Series is designed according to the German conception of quality and solidity, but at the same time offers a high degree of comfort and excellent driving qualities. The drive is provided by a six-cylinder engine and an automatic transmission. This car also has: tinted glass, metallic paint, electrically operated windows at the front and electrically operated and heated door mirrors, leather steering wheel, central door locking and an outside temperature gauge.

Wenn Sie dieses Auto fahren, werden Sie das Aussehen und die Haptik dieses Autos bemerken: Das ist Qualität. Der BMW 5er ist nach dem deutschen Qualitäts- und Solidarkonzept konzipiert, bietet aber gleichzeitig ein hohes Maß an Komfort und hervorragende Fahreigenschaften. Für den Antrieb sorgen ein Sechszylindermotor und ein Automatikgetriebe. Dieses Auto hat außerdem: getöntes Glas, Metallic-Lack, elektrisch bedienbare Fensterheber vorn und elektrisch bedienbare und beheizbare Außenspiegel, Lederlenkrad, Zentralverriegelung und eine Außentemperaturanzeige.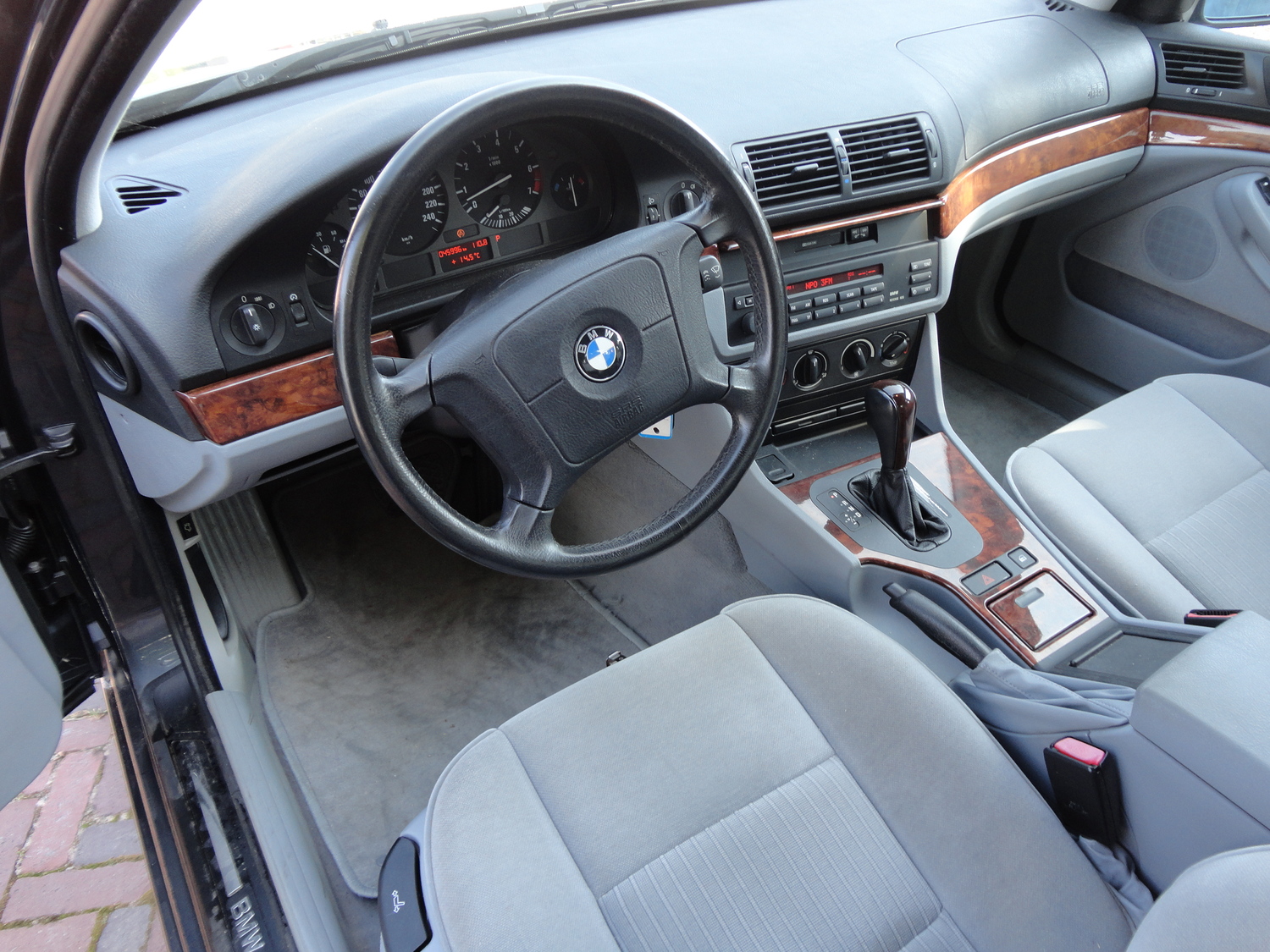 Because this car is an Earopean car you can bring the car to any European country without paying extra import taxes. The car is sold without any garanties or warranties. ClassicCarSharks advises that you read the terms of use of this platform and the description of the car carefully, view all the pictures and videos, before you make a bid. All bids are binding and irrevocable.

Da es sich bei diesem Auto um ein Earopean-Auto handelt, können Sie das Auto in jedes europäische Land bringen, ohne zusätzliche Einfuhrsteuern zu zahlen. Das Auto wird ohne Garantien verkauft. ClassicCarSharks empfiehlt Ihnen, die Nutzungsbedingungen dieser Plattform und die Beschreibung des Fahrzeugs sorgfältig zu lesen, alle Bilder und Videos anzusehen, bevor Sie ein Gebot abgeben. Alle Gebote sind verbindlich und unwiderruflich.