The Jaguar XK140 is a sports car which was manufactured by Jaguar between 1954 and 1957 and was the successor to their successful XK120 sports car. Upgrades included more interior space, improved brakes, rack and pinion steering, increased suspension travel, and telescopic shock absorbers instead of the older lever arm design.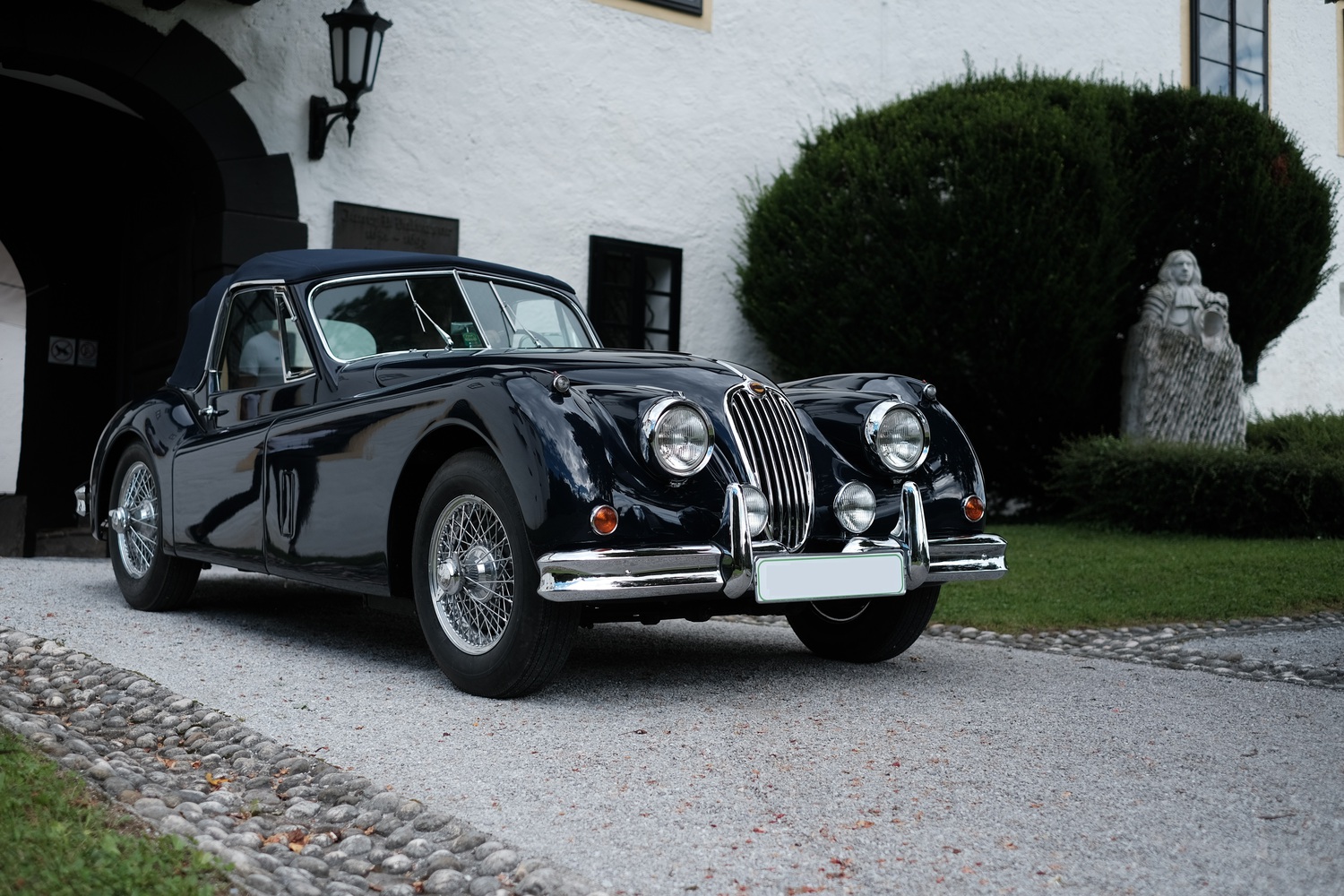 The Jaguar XK140 was introduced in late 1954 and sold as a 1955 model. With the XK 140 Jaguar put the focus on creating amore confortable car, away from the harsh XK120. Exterior changes that distinguished it from the XK120 included more substantial front and rear bumpers with overrides, and flashing turn signals above the front bumper which were operated by a switch on the dash. The grille remained the same size but became a one-piece cast unit with fewer and broader vertical bars.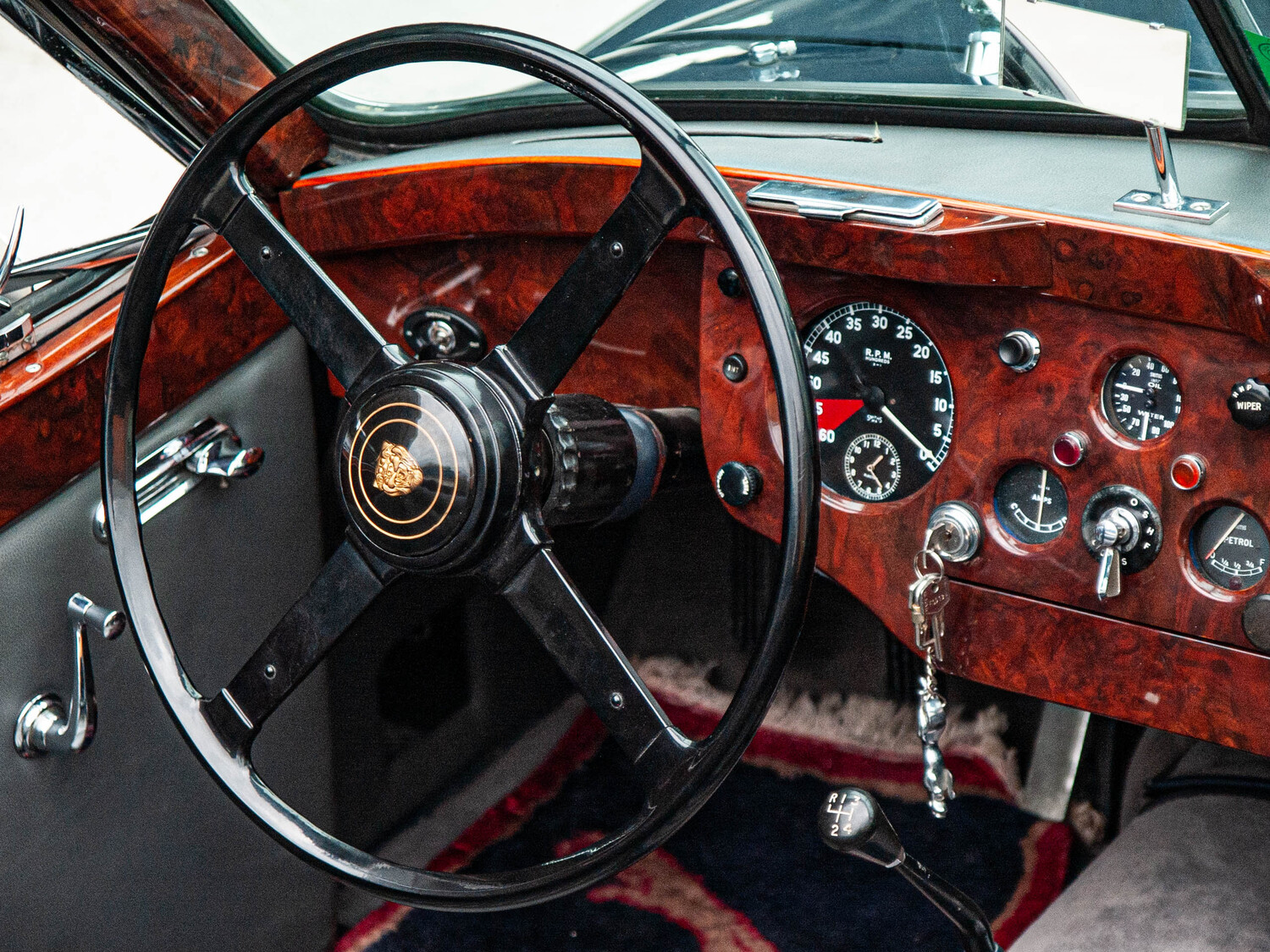 The Jaguar badge was incorporated into the grille surroundings. A chrome trim strip ran along the center of the bonnet and boot. The Jaguar XK140 was powered by the William Heynes designed 3.4 liter Jaguar XK double overhead camshaft inline-6 engine. This engine is rated at 193 PS which made the XK140 approximately 195 KM/h fast and the acceleration time from 0-60 miles( 97 KM/h) was approximately nine seconds.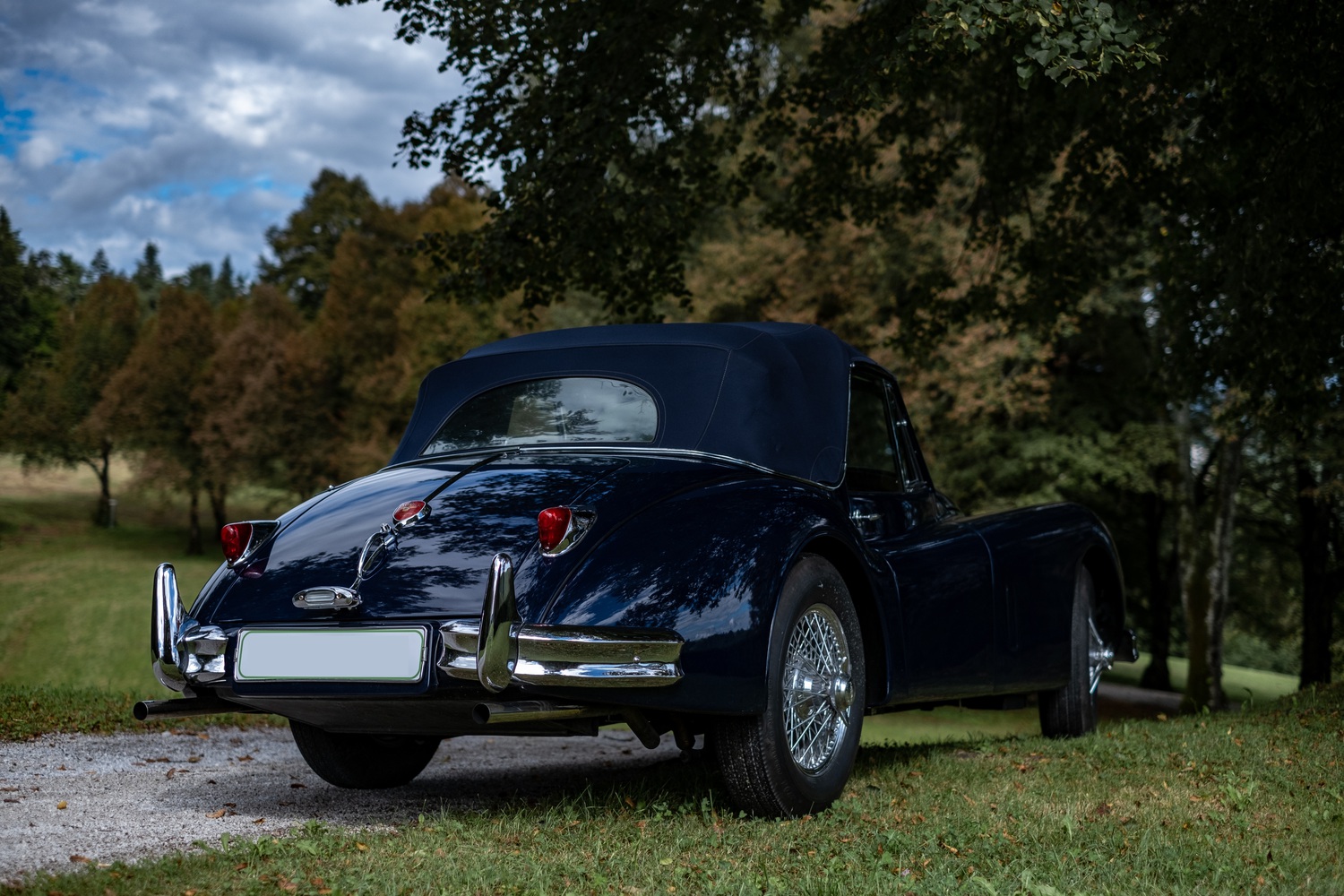 Wire wheels and dual exhausts were options. The Drop head Coupé (DHC) had a bulkier lined canvas top that lowered onto the body behind the seats, a fixed windscreen integral with the body, wind-up side windows, and a small rear seat. It also had a walnut-veneered dashboard and door cappings. The Fixed Head Coupé (FHC) shared the DHCs interior trim and rear seat. The car which is for sale here is a Left hand drive Drop Head Coupe. One of only 2310 cars that were ever produced, according to Jaguar Heritage trust.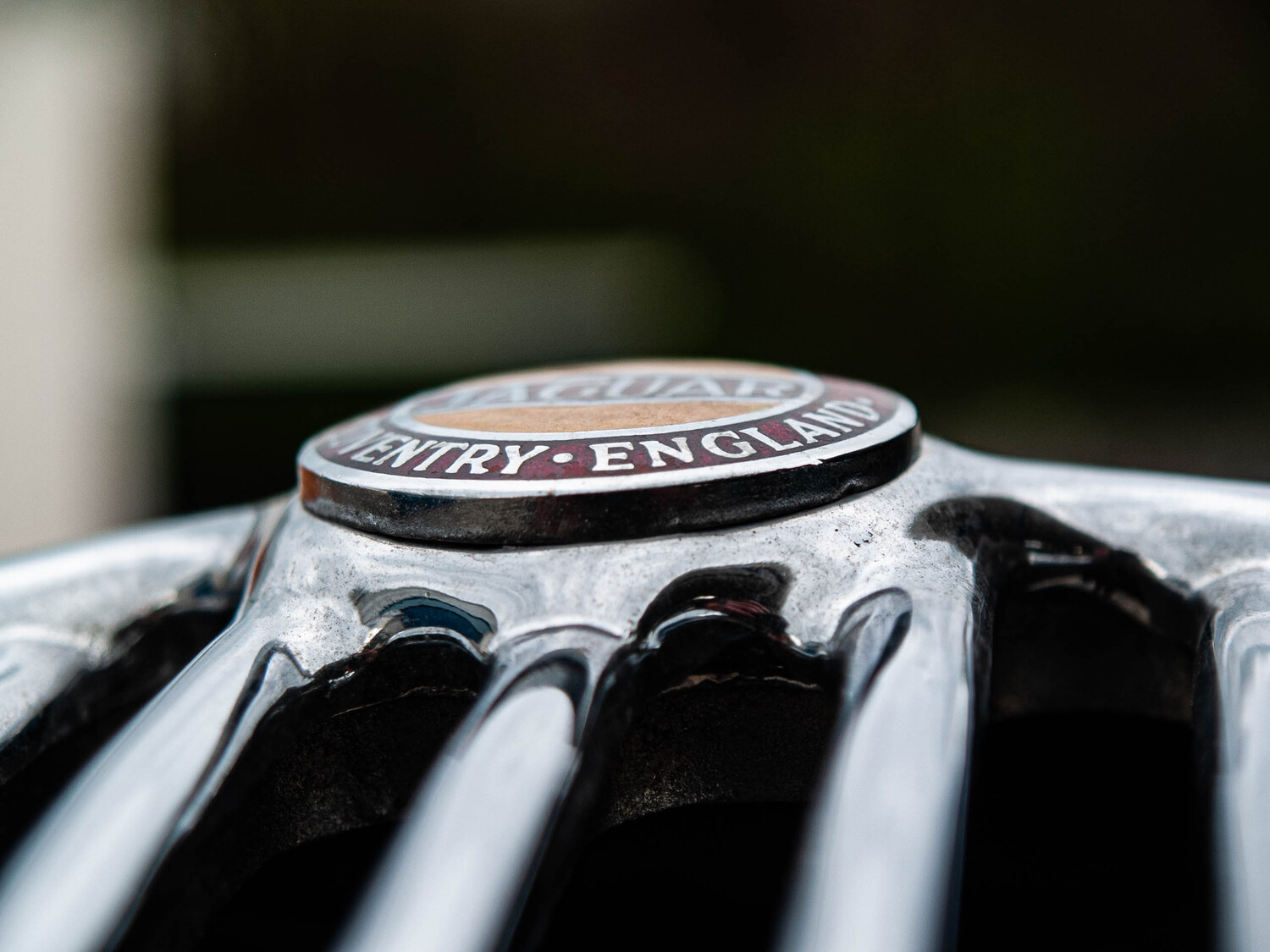 The car is owned by a private car collector who bought the car in Germany in 2018. Before the purchase the car was completely nut and bolt restored. After purchasing it and bringing it to Slovenia he registered the car in Slovenia and made approximately 6.200 kilometers with it. It was never driven in snow or rain and parked in a dry and heated garage. It always maintained to the highest standards. The car is ready for a road trip of any length and needs nothing. The Jaguar is sold because the owner is re-arranging its portfolio of cars.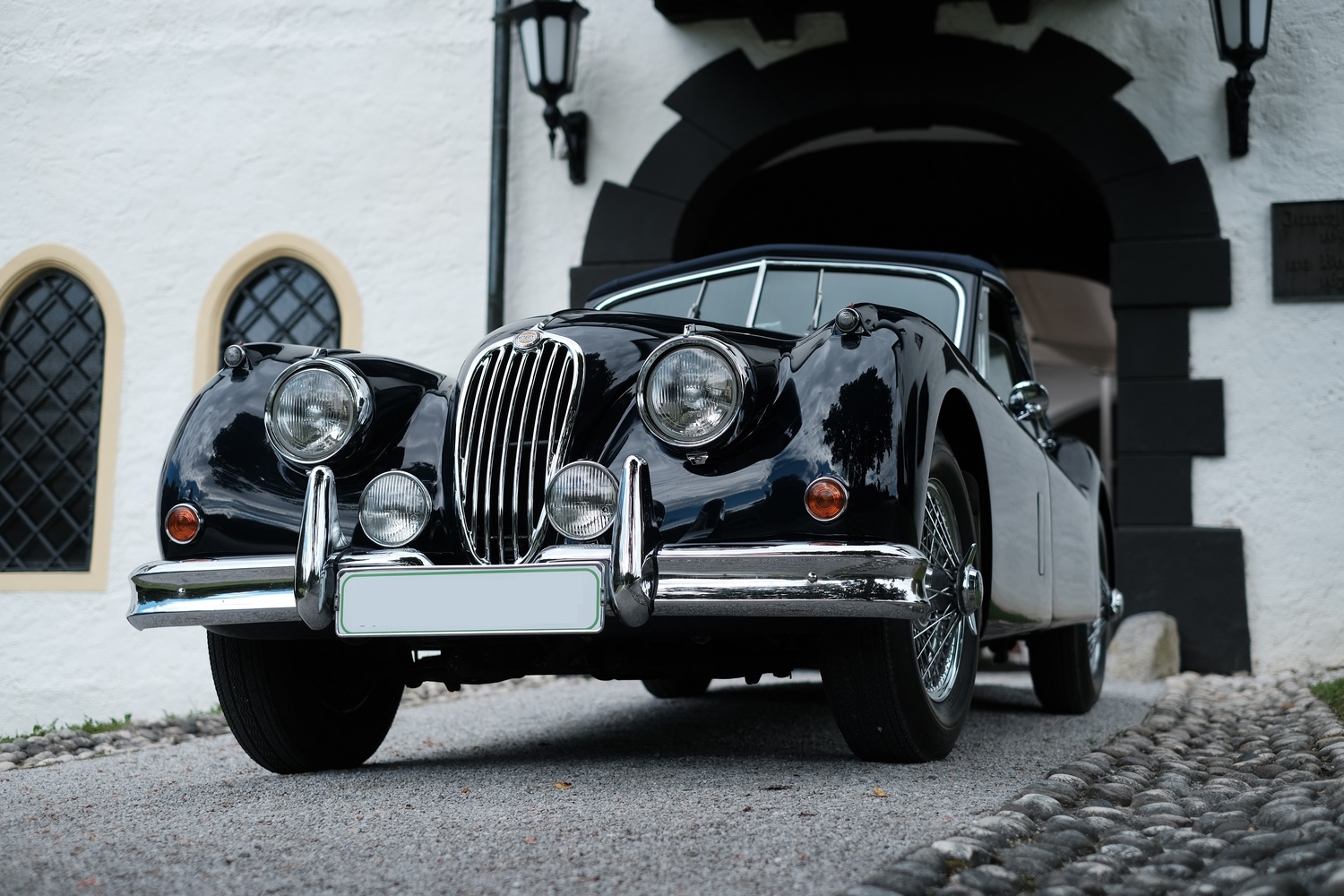 The car comes with Slovenian documents. As Slovenia is part of the E.U. the Jaguar can be easily imported to any European country without paying taxes. Also the registration will be easy. As the car comes from a private collector and is offered as-is without any warranty. ClassicCarSharks advises that before you make a bid youread the terms of use of this platform and the description of the car fully and view all the photos and videos to get a good impression of this Jaguar. Great car for a collector or just for touring around and probably better as money in the bank! All bids are binding and irrevocable.