The Jaguar XK120 is a sports car built by Jaguar Cars from 1948 to 1954. It was the first post-war sports car Jaguar produced. The XK120 was shown at the British International Motor Show in 1948 as a concept car to test the new Jaguar engine. However, the design was so successful that Jaguar decided to put the car into production.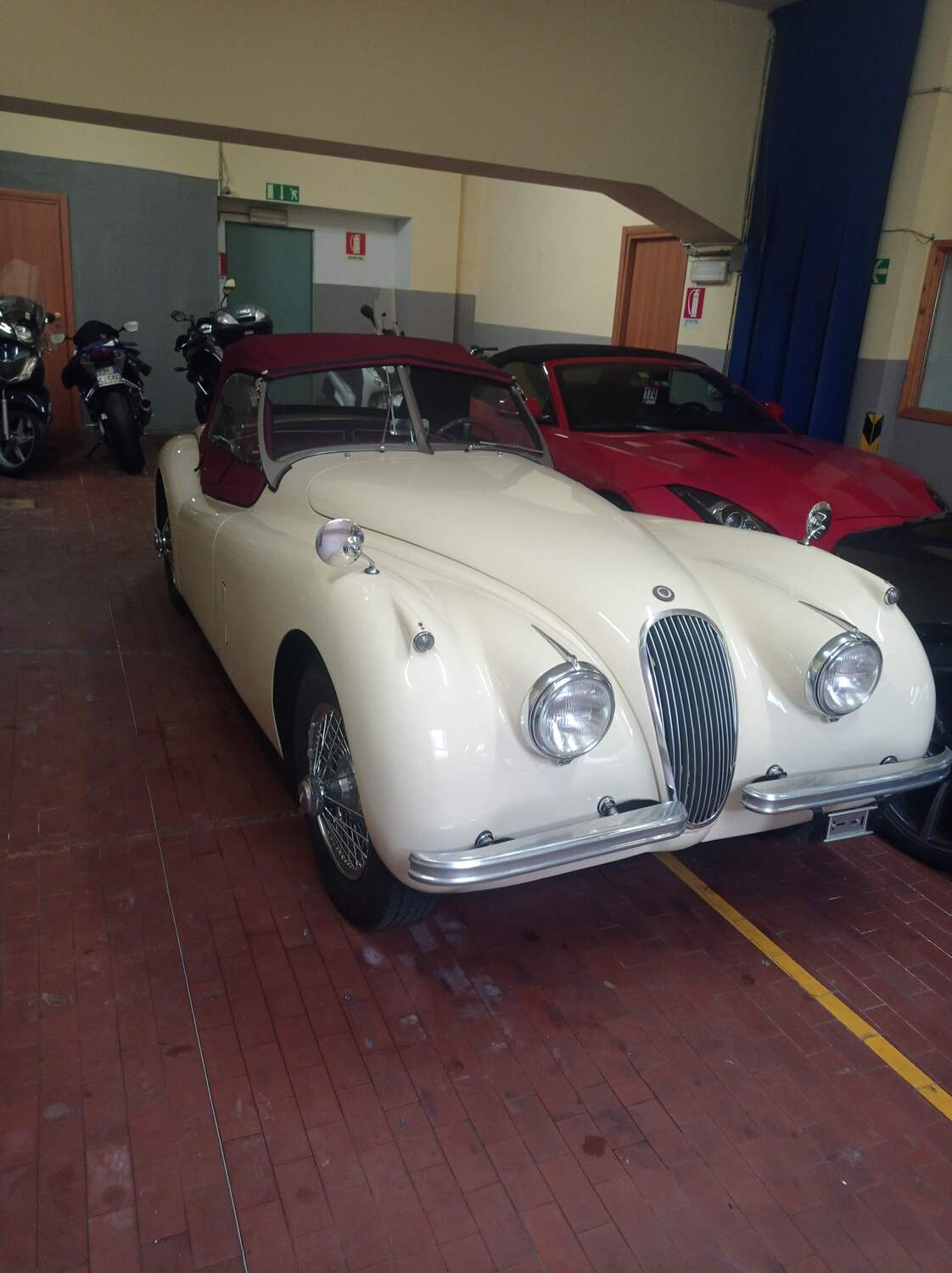 The "120" in the XK120 name refers to the top speed of 120 mph (193 km/h), making the XK120 the fastest production car of its time. The car was available in three versions: as a roadster (or OTS, Open Two Seater), as a Drophead Coupé (DHC), which was actually a more luxurious version of the OTS, and as a coupé (called FHC, Fixed Head Coupe).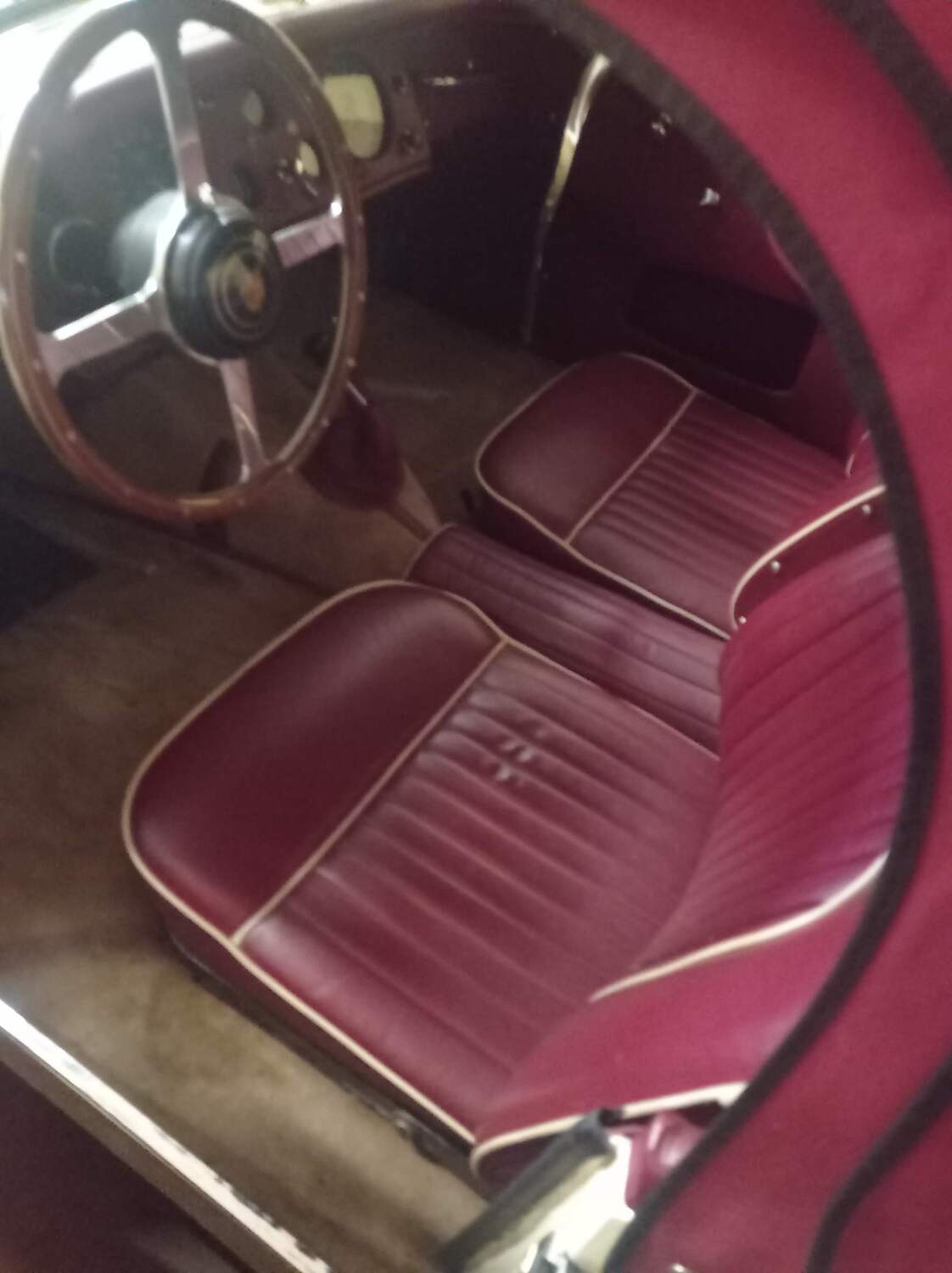 CAR REGISTERED IN SWITZERLAND READY TO REGISTER IN ANY COUNTRY FROM A PRIVATE COLLECTION

Maintenance books:
USE AND MAINTENANCE BOOKLET - WIND CUTTER MADE BY OUR WORKSHOP

Matching numbers!
Motor type: CC 3442-CV 1626 Cilinder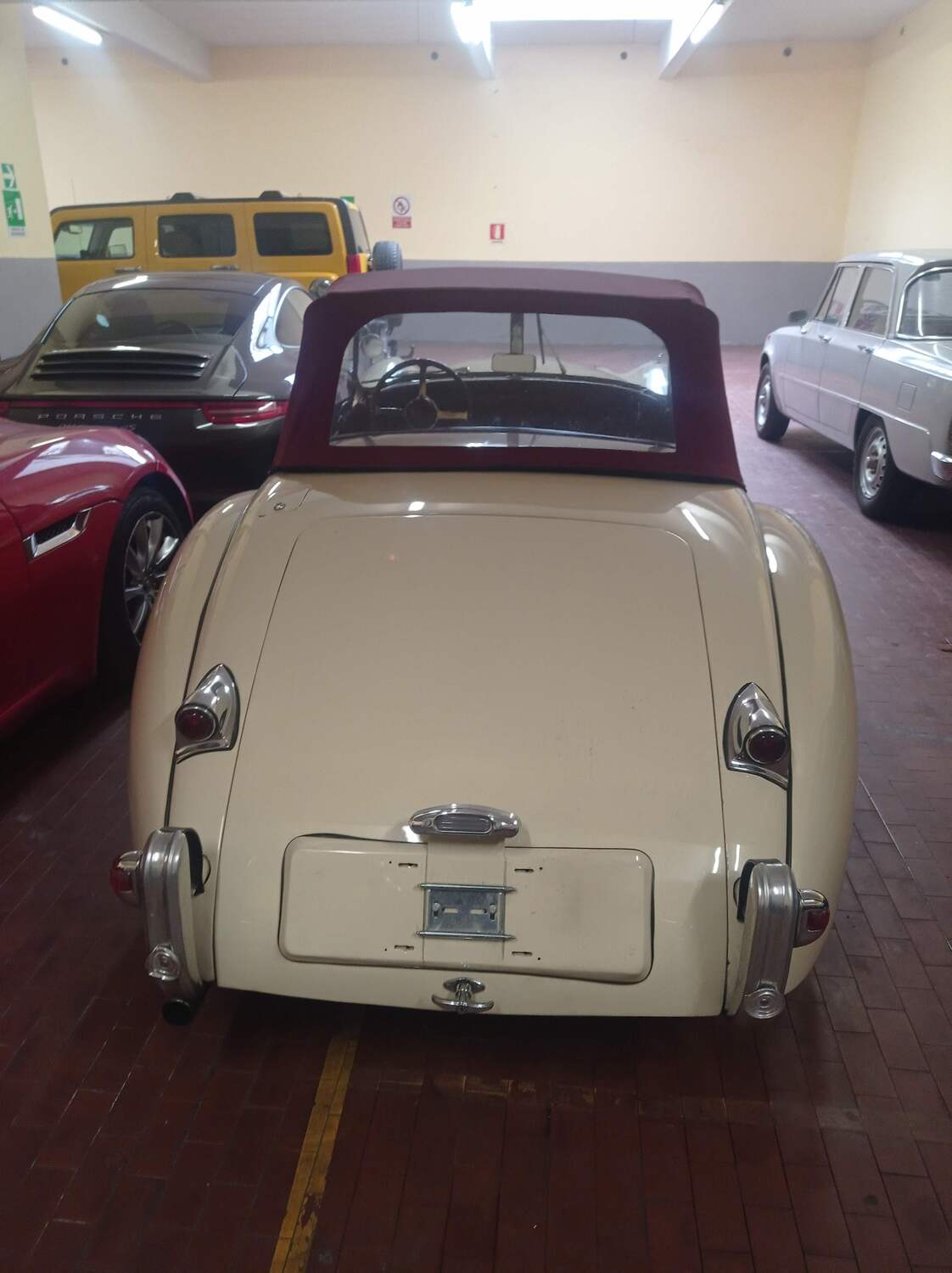 Body. Length/width/height/wheelbase (cm) : 442/156/135/259; weight : 1320 kg. engine. 6-cylinder in-line 3442 cc, front, 12-valve, 4-speed manual gearbox, transmission to the rear wheels. Maximum power: 180 hp (132 kW) at 5000 rpm; torque : 310 Nm at 2500 rpm. top speed : 209 km/h; 0 – 100 in 11.5 sec.