The Studebaker Champion is an automobile which was produced by the Studebaker Corporation of South Bend, Indiana. The Champion modelseries were produced from the beginning of the 1939 model year until 1958. It was a full-size car in its first three generations and a mid-size car in its fourth and fifth generation models This car was the smaller model of the company under the Studebaker Commander.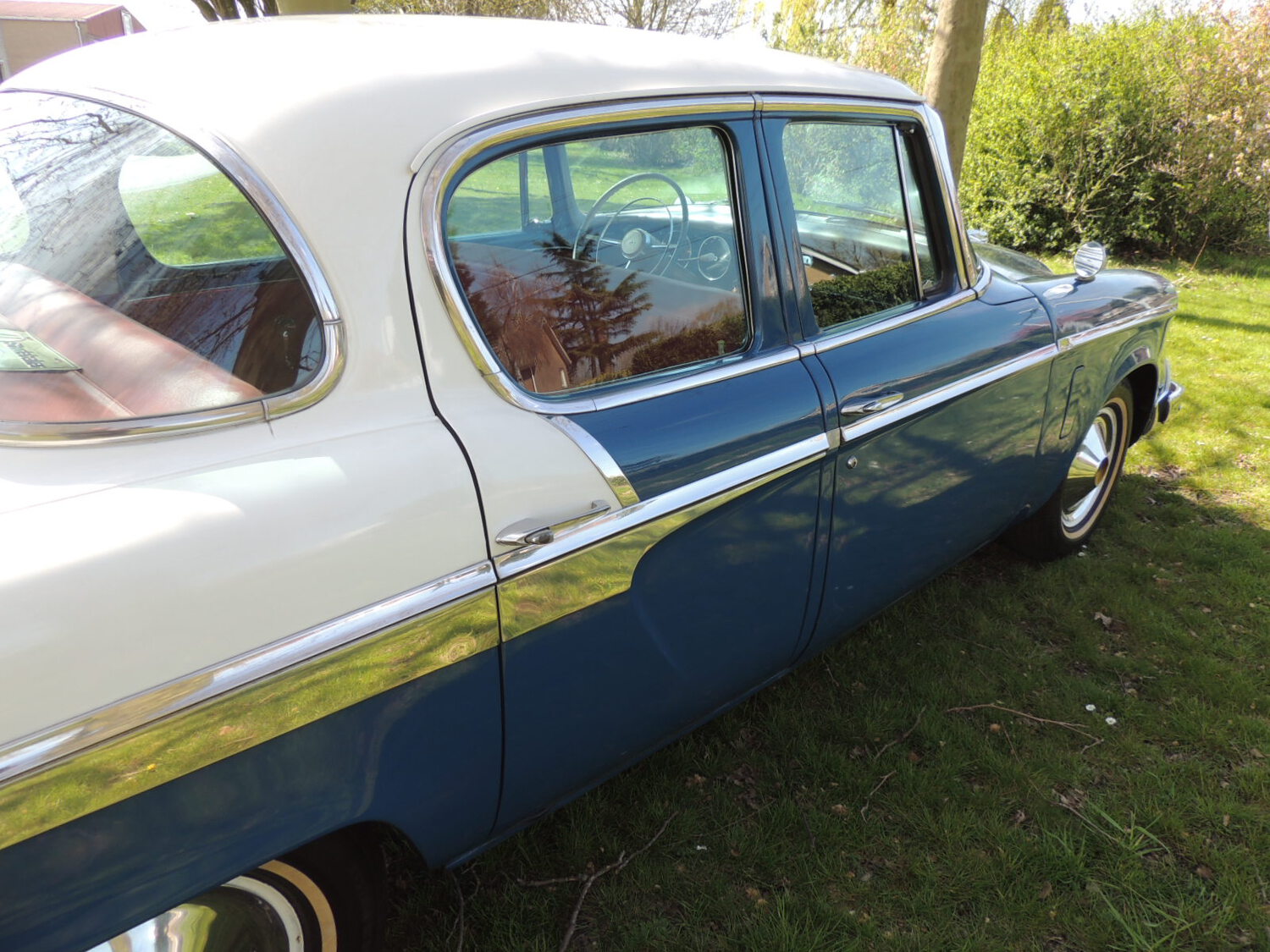 In 1953 the Studebakers was redesigned by Robert Bourke, from Raymond Loewys design studio.The 2-door coupe with a central pillar was called the Starlight while the more expensive hardtop coupe was called the Starliner. In addition to the Loewy Coupe, there was also a 2-door sedan based on a shortened 4-door sedan. The 2-door sedan has a taller profile, and the back side windows in the 2-door sedans are noticeably bigger than the windows in the Loewy Coupe. The front end of the new Champion was lower than most cars of that time and shared an appearance with the Citroen DS!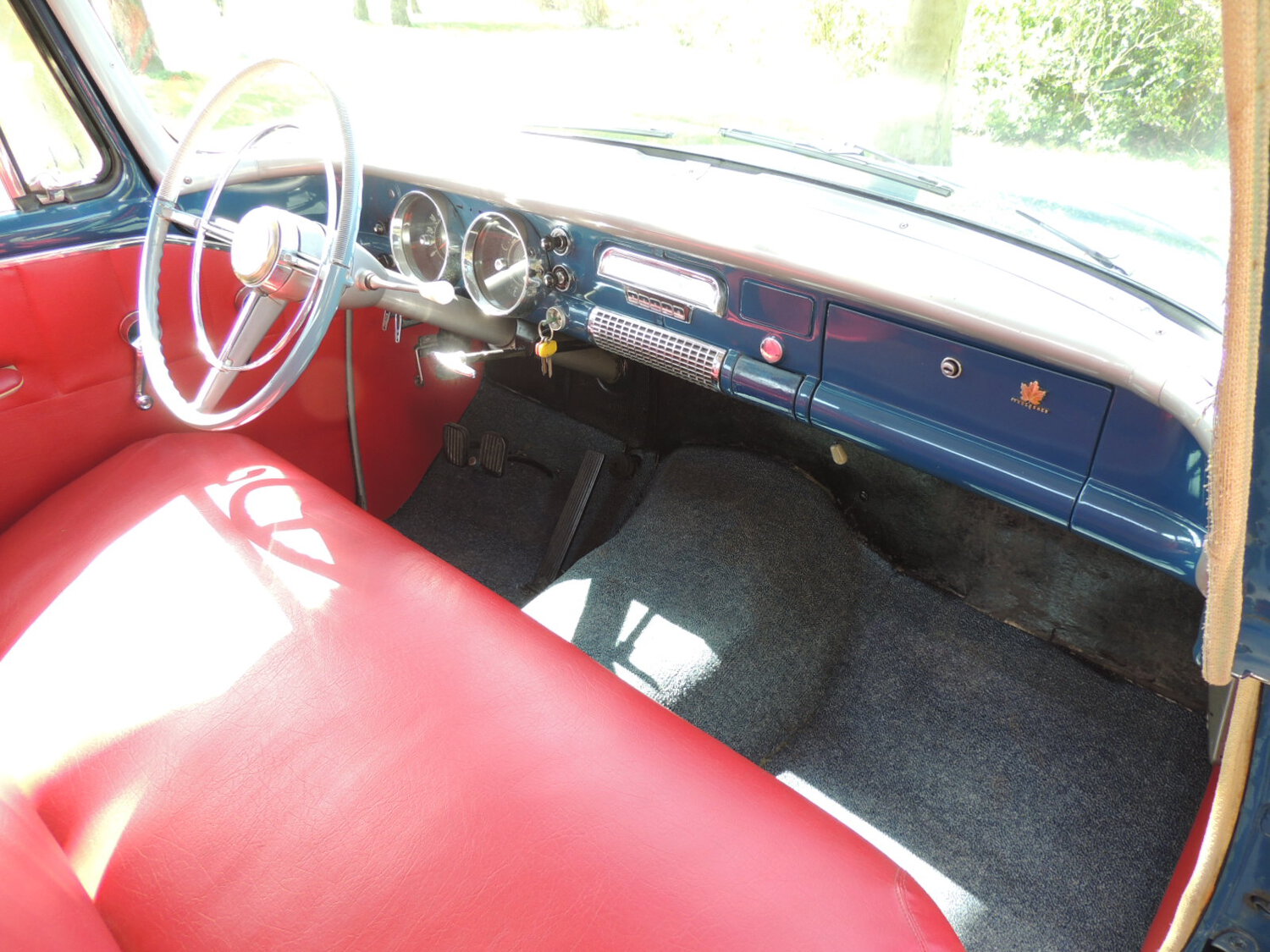 The was no convertible offered bij Studebaker in the beginning of the 50s however, in late 1952 Studebaker produced one prototype of a 1953 Commander convertible to determine if the model could be profitably in mass-production. The car was based on the 1953 2-door Starliner hardtop. The car was later modified to 1954-model specifications and was occasionally driven around South Bend by engineers. Additional structural reinforcements were needed to reduce body flexure. Even though the car was equipped with the 232 cu. in. V8, the added structural weight increased the cars 0-60 mph acceleration time to an unacceptable slow level. In addition, the company did not have the financial resources to add another body type to the model line.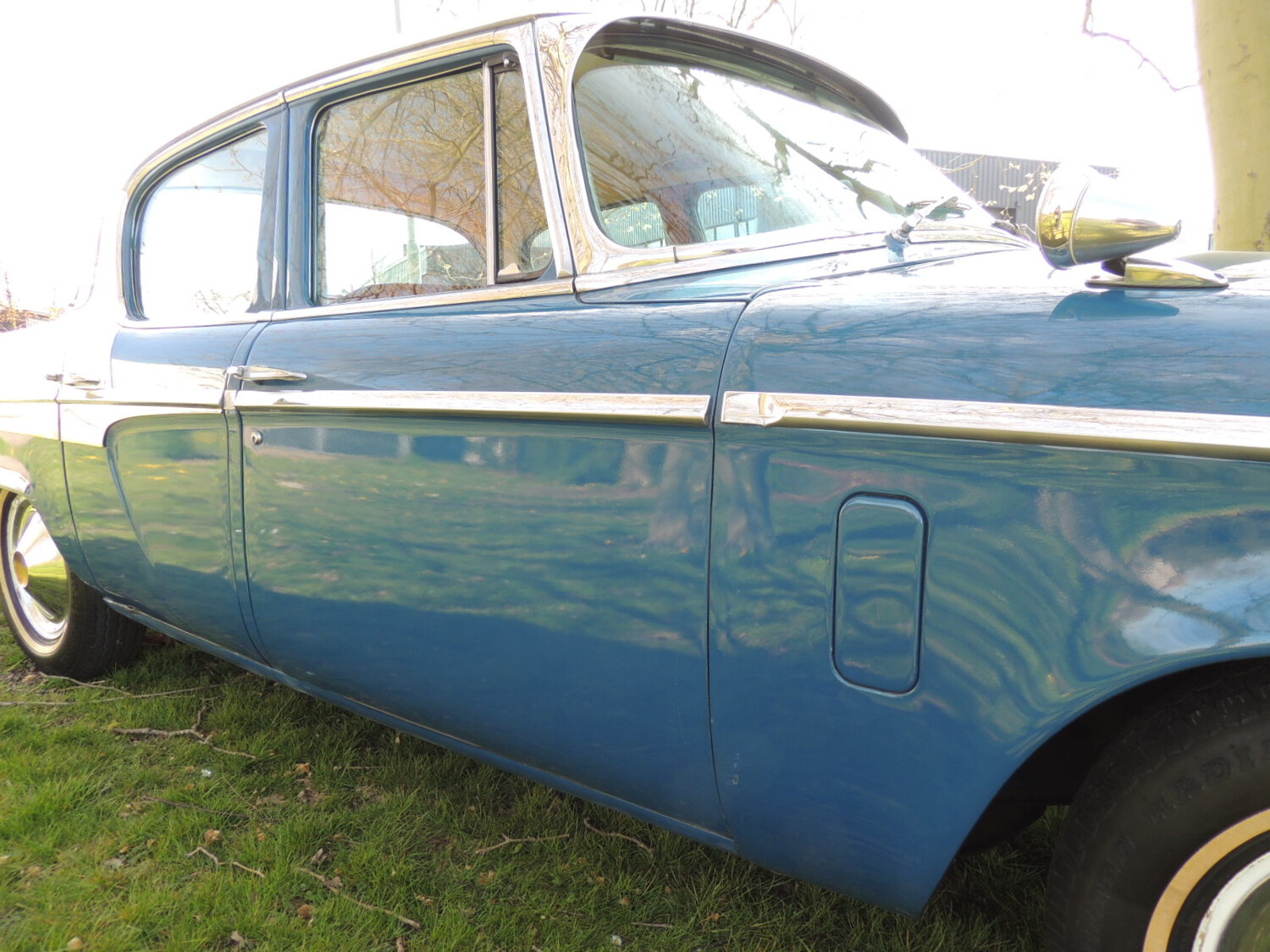 The companys leadership mistakenly thought the 2-door sedans, 4-door sedans, and 1954 Conestoga wagon would sell better than the 2-door coupes, so the companys resources were focused on the production of the sedans and the wagon. In 1954, a new 2-door station wagon called the Conestoga was added to the product line. Power of the L-head inline-six remained unchanged at 85 hp (63 kW), although in 1955 this was replaced by a larger version with 101 hp (75 kW). Also for 1955 the Starlight/Starliner labels were dropped and a wraparound windshield was introduced.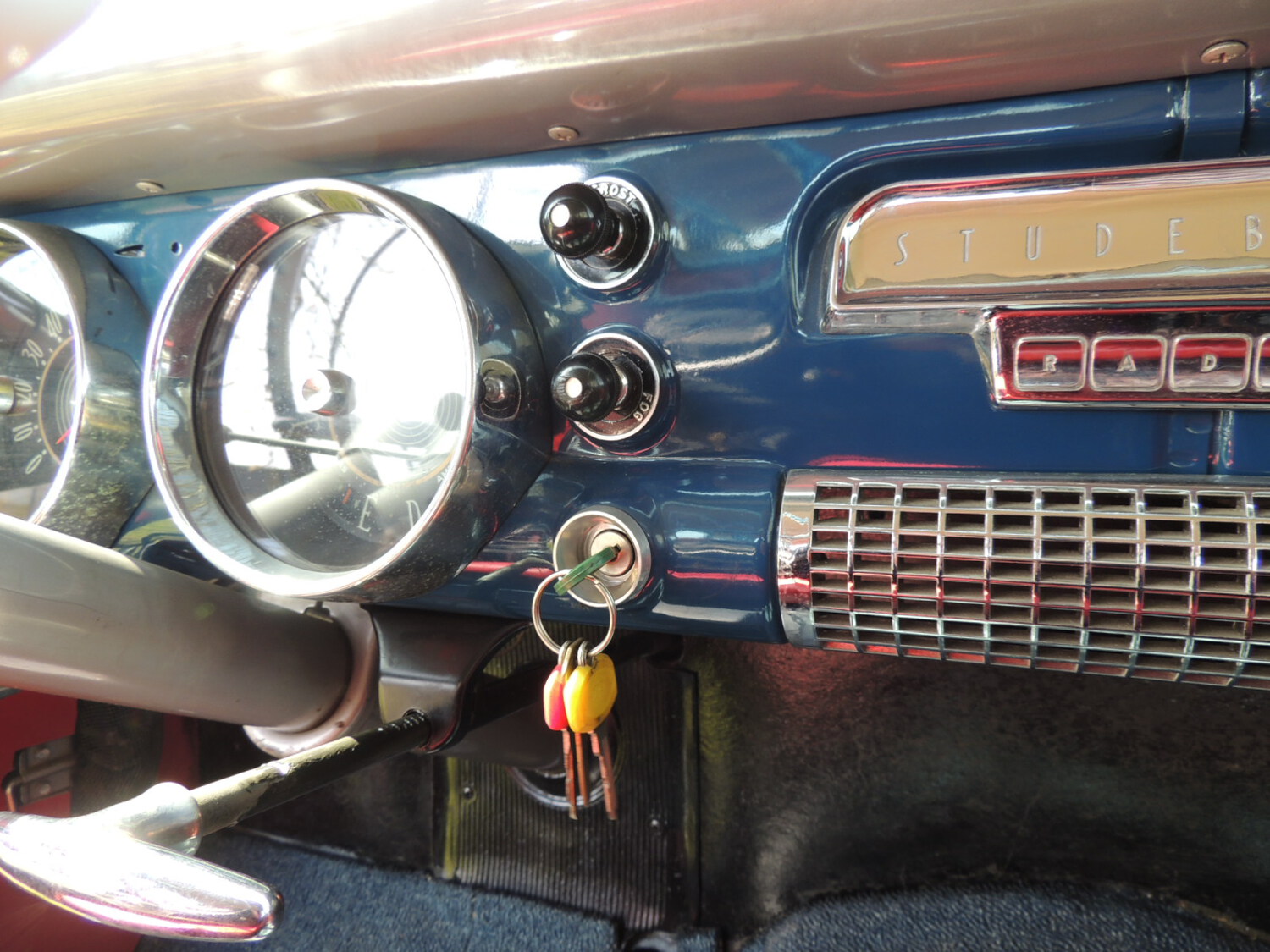 The Studebaker Champion Regal offered in this auction is from 1955 and came from Canada to the Netherlands in 1994. The Studebaker has active Dutch registration papers. From then on it was part of a private collection of cars and was always parked inside a dry and heated garage. Although it was very seldomly use used (only in dry weather) is has always been serviced properly and has been kept in good driving condition. The bottom is completely hard and original and has never been welded. There are also no signs of repaired severe accident damages in the past.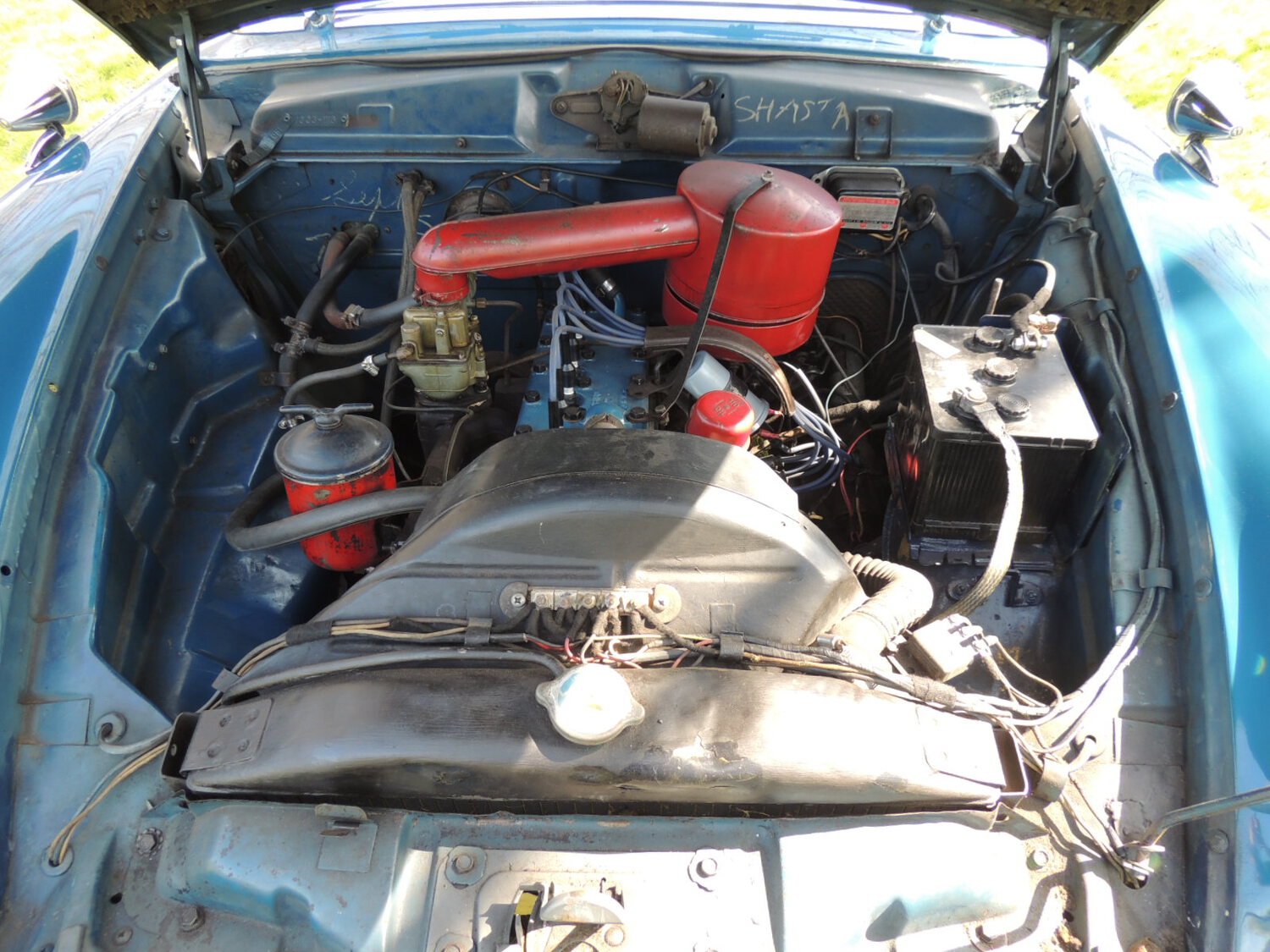 The car is very original and only the paint and the interior have been redone at to high standards. The chrome work is as new, except for the "grill side plates". The chrome of the grill side plates shows some pitting. The car has recently been fully checked. The engine runs very well and the gearbox shifts smoothly. This Studebaker comes with Dutch documents. This Studebaker looks stunning in real and gets thumbs up everywhere she goes ! A car that you will seldomly see in the wild. The car is sold as-is that means that the buyer does not get any guarantee on the car. ClassicCarSharks advise to read the Terms of use of this platform and the description of the car fullty, to view all pictures and videos before you make a bid. All bids on this platform are binding and irrevocable.