Porsche introduced the new Porsche 901 on September 12, 1963 to the public for the first time at the Frankfurt Motor Show as a a succesor to their popular 356 sportscar.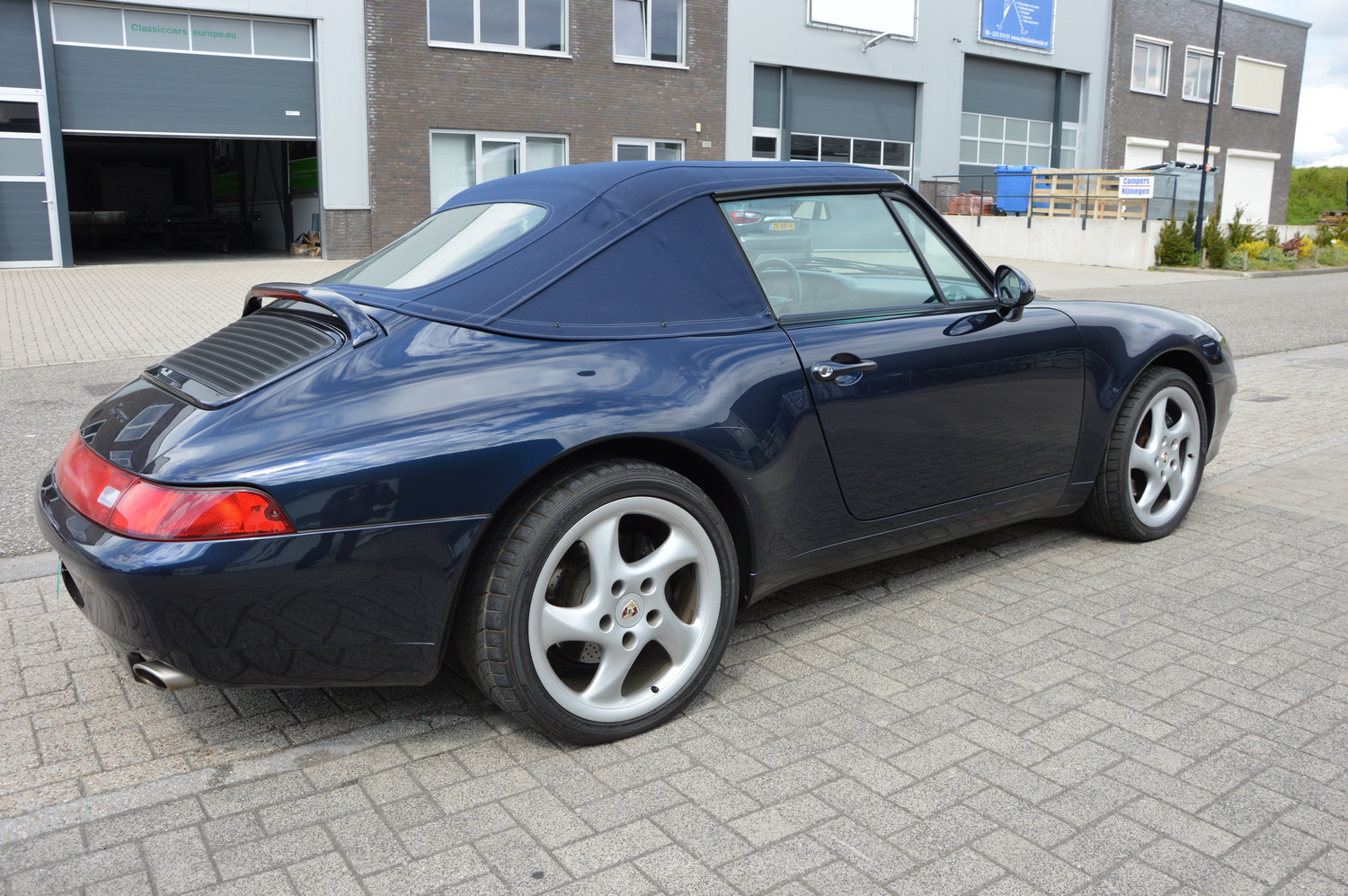 Rather then fighting French logic Porsche changed the name of the new sportscar to 911. The production started slow and the first cars came to the market in 1964 in which year only 234 cars where build. The first 911's had a 2.0 liter air-cooled six-cylinder engine that was placed in the rear and produced 130 hp. This allowed the 911 to accelerate from 0 to 100 km / h in 8.9 seconds. Over the years, the engine capacity grew from 2.0 to 2.2 and 2.4 and then to 2.7, 3.0 and 3.2. In 1989 the all new Porsche 964 was introduced with a 250PS 6–cilinder from 3.6 liter which was build to 1994. In 1994 Porsche introduced the 993 model rangewith a 3.6 engine with 272 PS.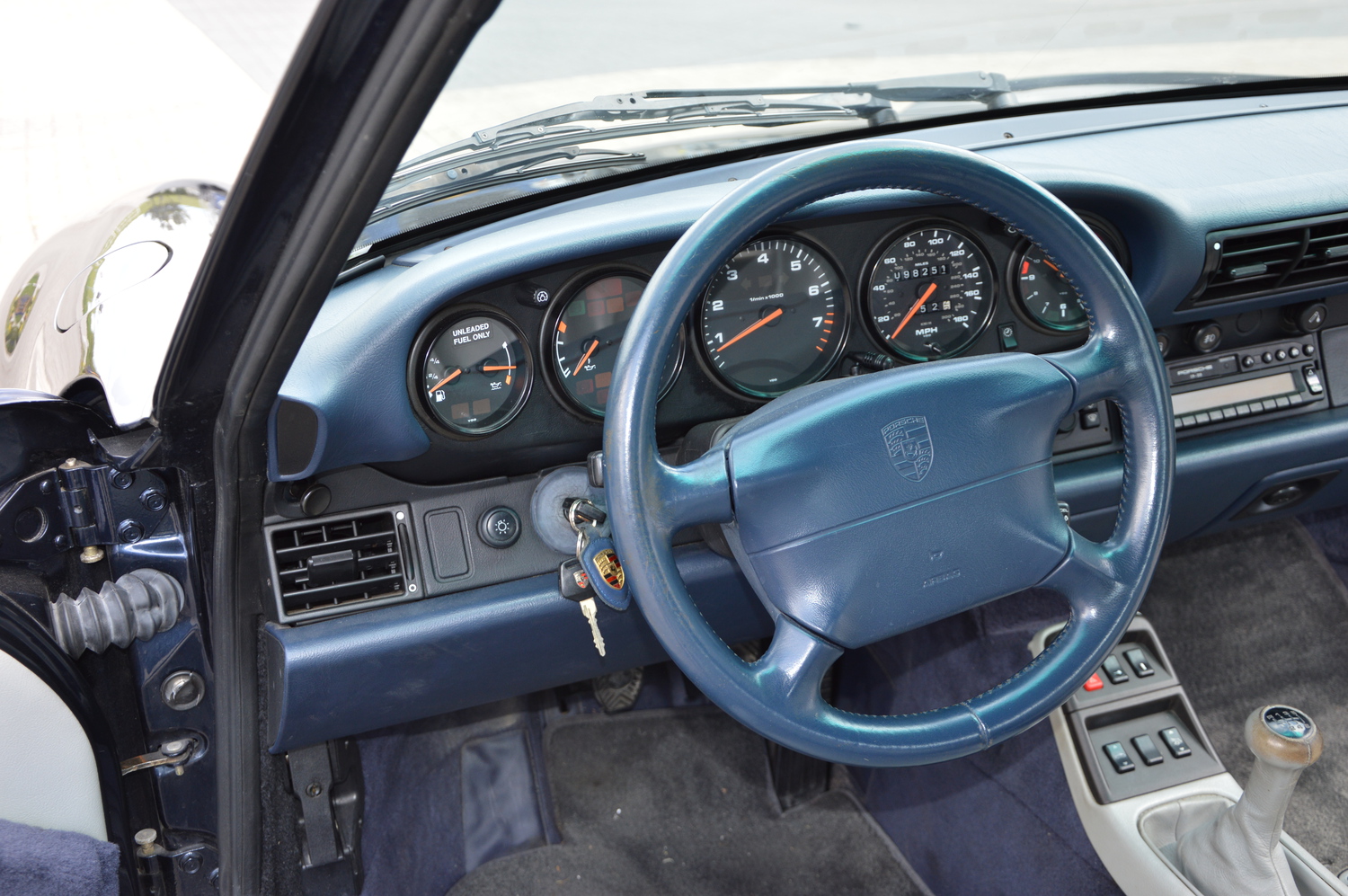 Again a completely new design with complete new undercarriage and also a smoother design at the outside. The Porsche 993 would be the last Porsche of the 911 series with a 6-cilinder water cooled engine. The car is undoubtedly the best driving of the water cooled Porsche cars and is very popular amongst Porsche fans all over the world. The Porsche 993 3.6 convertible that is for auction here was delivered new in the USA and came to Netherlands two years ago.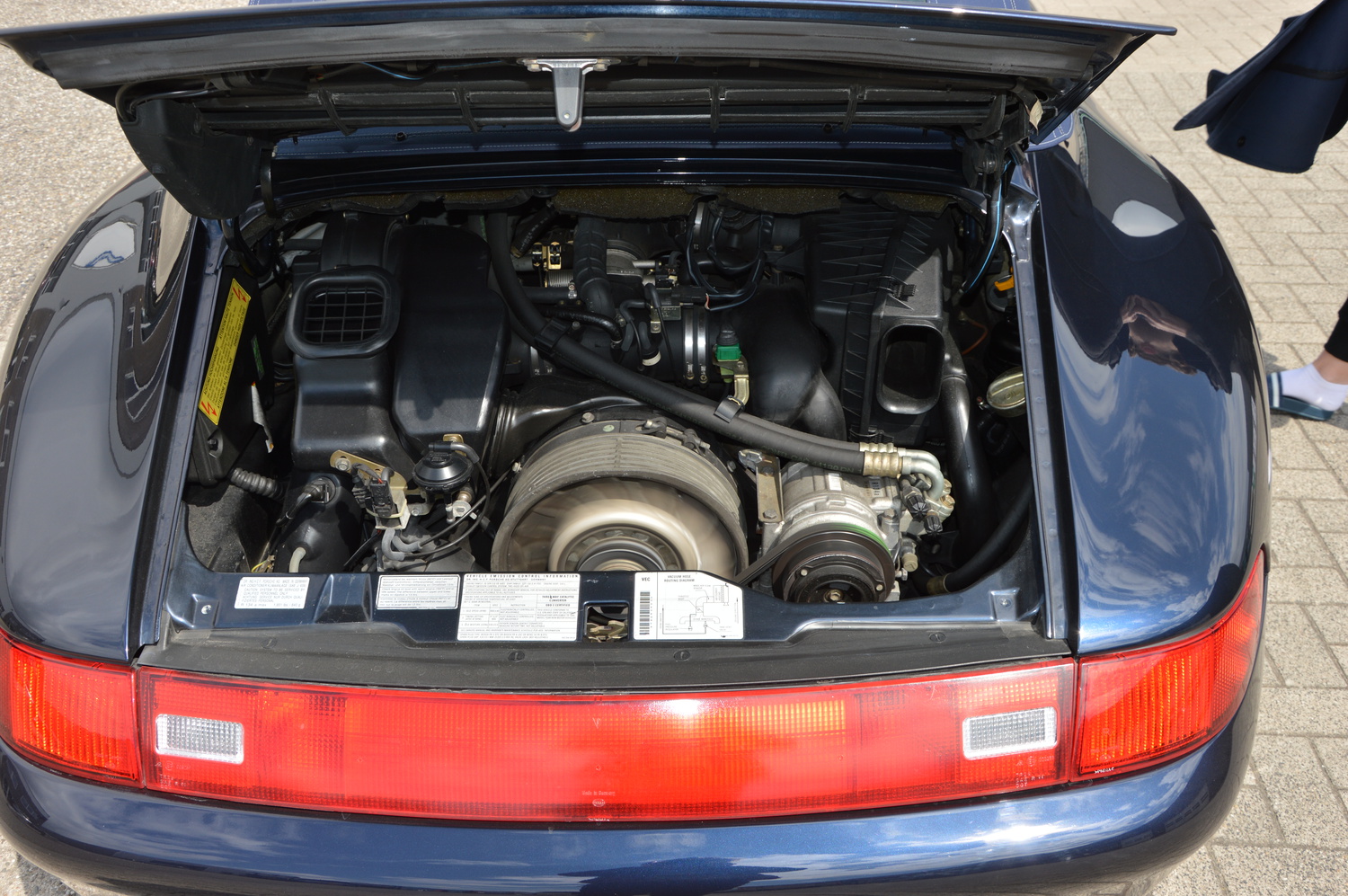 The car has only done 98000 miles or the equivalent of 157000 kilometers. This car comes with the original maintenance book and all the maintenance paperwork from new. This 993 the car was finished in the factory in Ocean blue with a grey interior and the softtop is dark bleu, a great color combination! This 993 has the sought after 5 speed manual gearbox which is much more desirable than the tiptronic versions. The car is completely stock and has no modifications except for the wheels. The car has no rust, dents or scratches except from some scratches on the underside of the front bumper from riding over traffic bumps. The inside is completely original and the only the front seats have some sign of usage but with some tlc they can be brought in top condition. The softtop is in good condition and has some very light signs of usage.