JBA Motors was a small car company based in Norwich, Norfolk, in the UK. The company was founded by Kenneth Glyn Jones, John Barlow and David George Ashley. The company was originally named JBA Engineering and that name came from the first letters of the last name of the founders. They were all engineers at British Leyland. After John Barlow later left the company it was run by Ken Jones and Dave Ashley until 2004 but it kept the name JBA.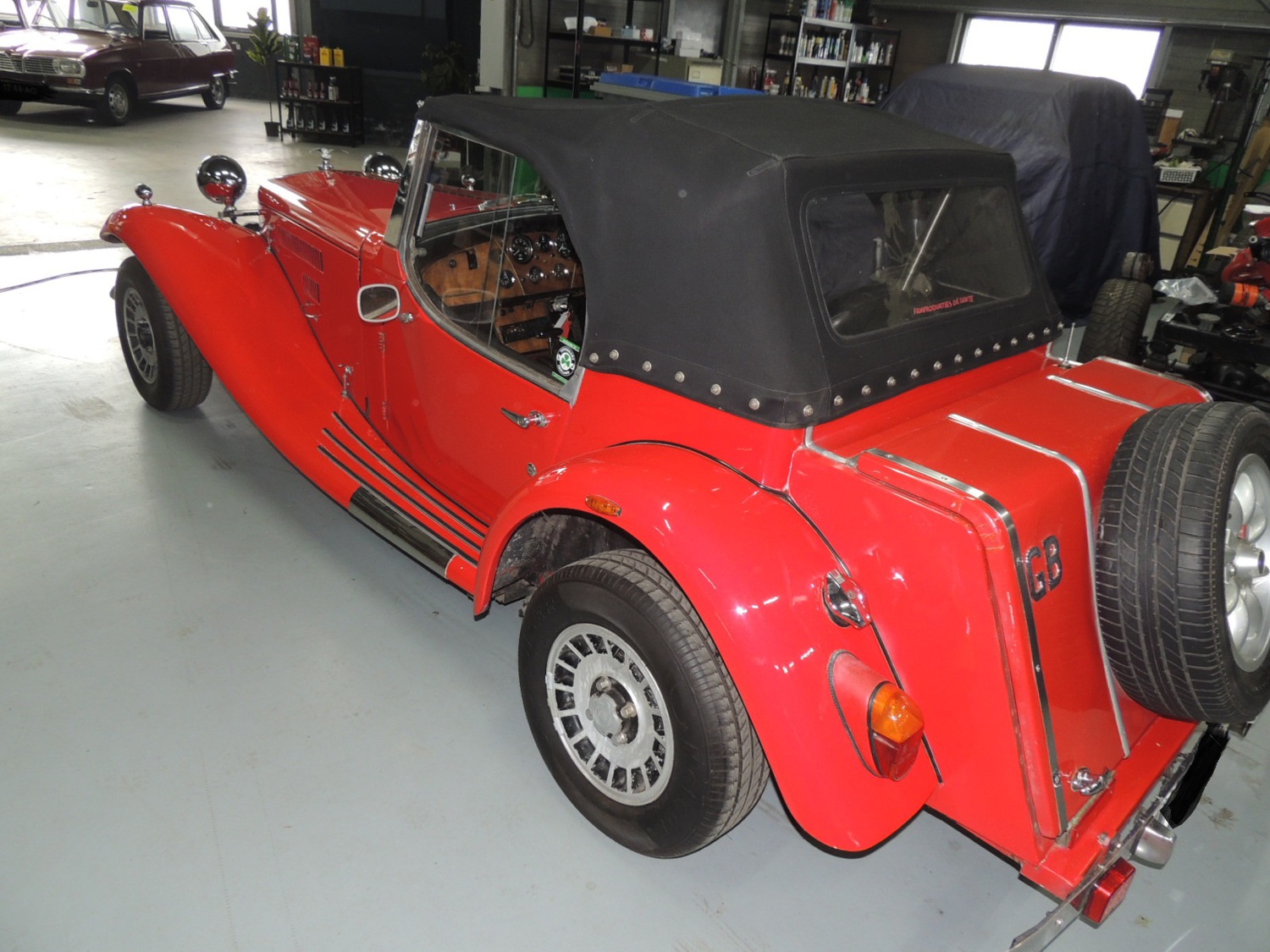 In 2004 the production was stopped and JBA went into administration. JBA was well know for the good quality of its designs and materials. The car that is here for auction is an early JBA Falcon from 1979. This Falcon came to the Netherlands from the U.K. 2007. There is no documentation over the cars early years. What can be seen is that the car was always treated very well because it looks extremely nice everywhere you look.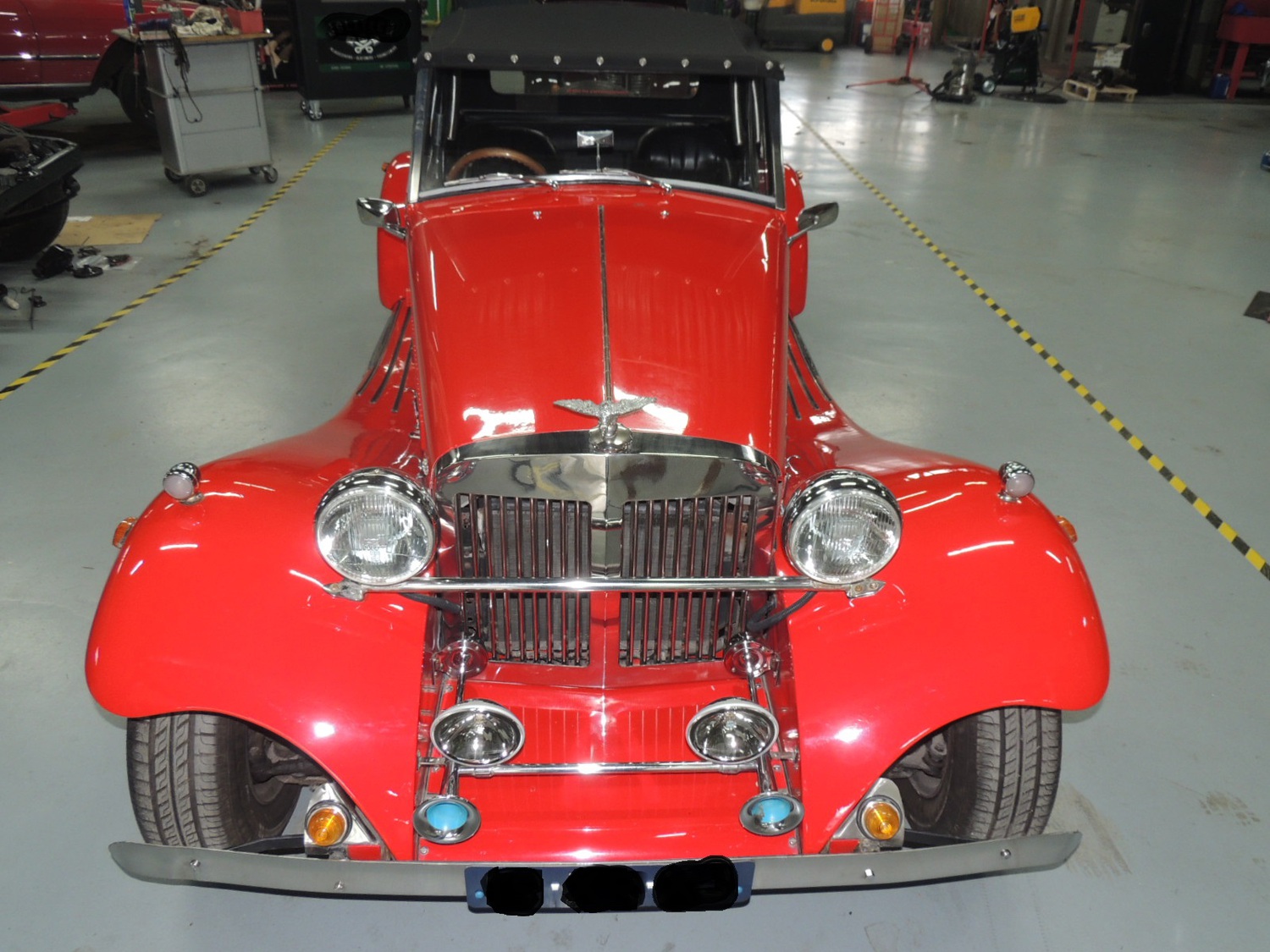 This Falcon looks striking in its red color combined with a black interior. This Falcon is a car that combines a classic pre-war look and modern technology. The car is RHD and is equipped with a 2,000cc 4-cylinder Ford engine that runs wel with the Bosch injection system and the automatic gearbox. The engine is app 145 ps and with a weight of 1100kgs this car a real pleasure to drive. This car has been fully checked and technically put in good order. The automatic gearbox shifts smoothly. The Ford is of course easy to maintain at very acceptable costs and is very durable.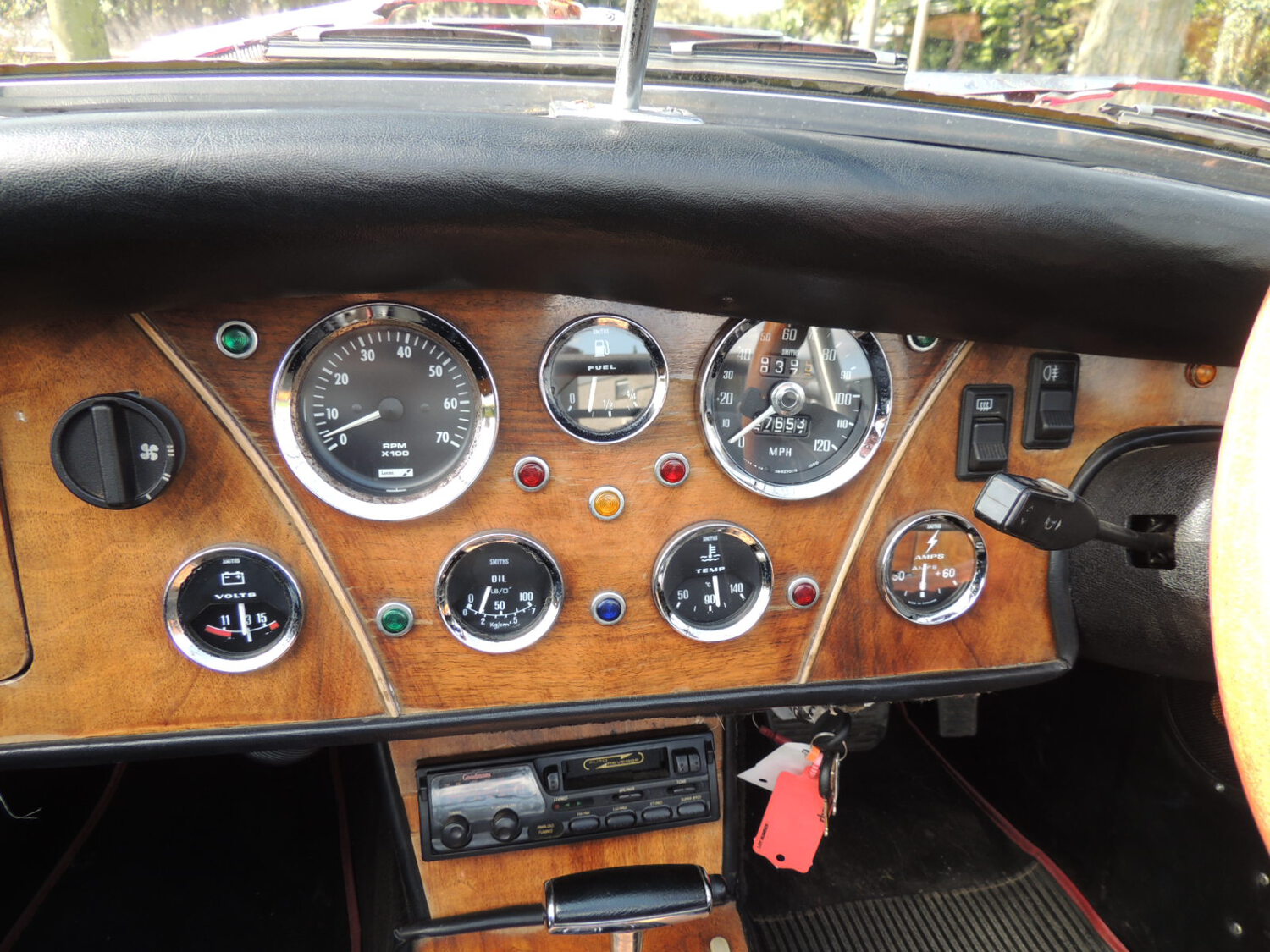 The car has only been used once for film purposes in recent years and has always been stored in a warm and heated garage. This car comes with a Dutch registration and ahs a valid APK. It comes from a privat collection. The seller indicates that the car has little trace of usage. The Falcon is sold as-is that means without any garantees. ClassicCarSharks recommends that you read the terms of use of this platform and the description of the car carefully, review all photos, videos and the inspection report before making a bid An offer made is binding and cannot be withdrawn.